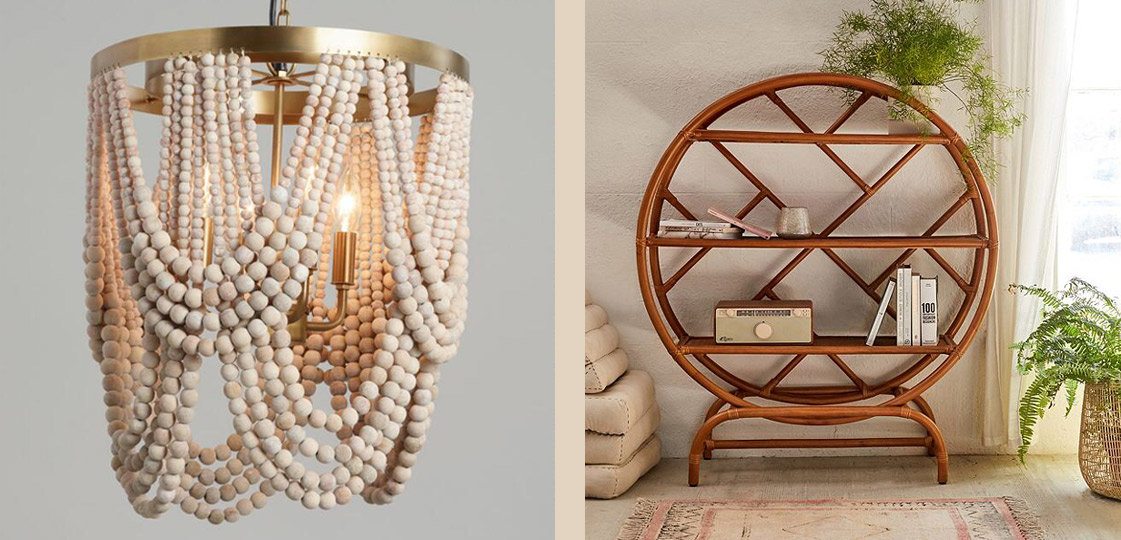 If you usually find yourself in and around the blogosphere, the bohemian-inspired website, Jungalow, and the crafty, creative and Boho queen who created and runs it, Justina Blakeney, is probably at the top of your daily reading and girl boss lists. With her blog and her books (yes, she has written two and yes, you should own both of them), Justina has inspired people all over the world to fall in love with this home decor style too. Need a quick Bohemian 101 lesson? We've summoned our inner Justina Blakeney to create a list of bohemian bedroom essentials. They're wistful, they're eclectic, they're exotic, they're global-inspired. But best of all, they're just a click away.
1. YOU'RE GOING TO NEED A POUF.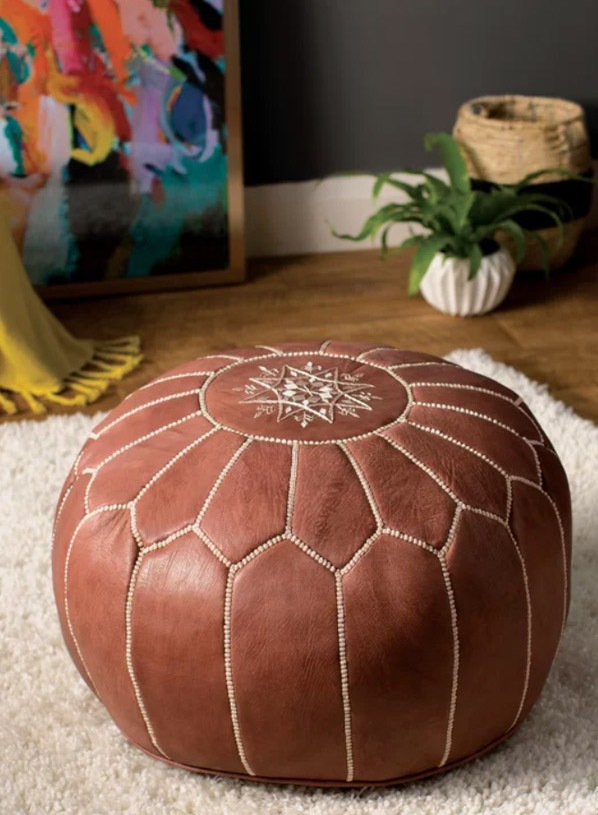 2. AND A BOOKSHELF THAT SITS ON THE GROUND.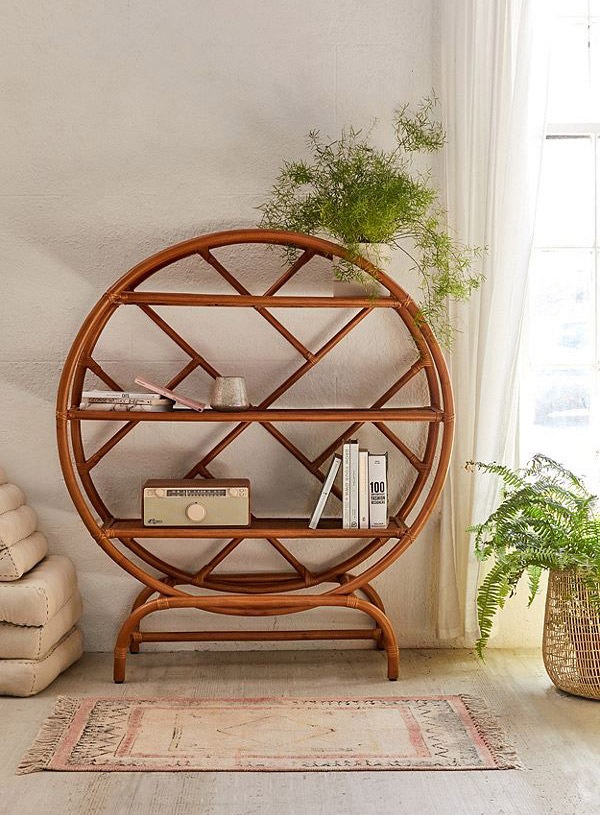 3. ACTUALLY, THE MORE RATTAN FURNITURE, THE BETTER.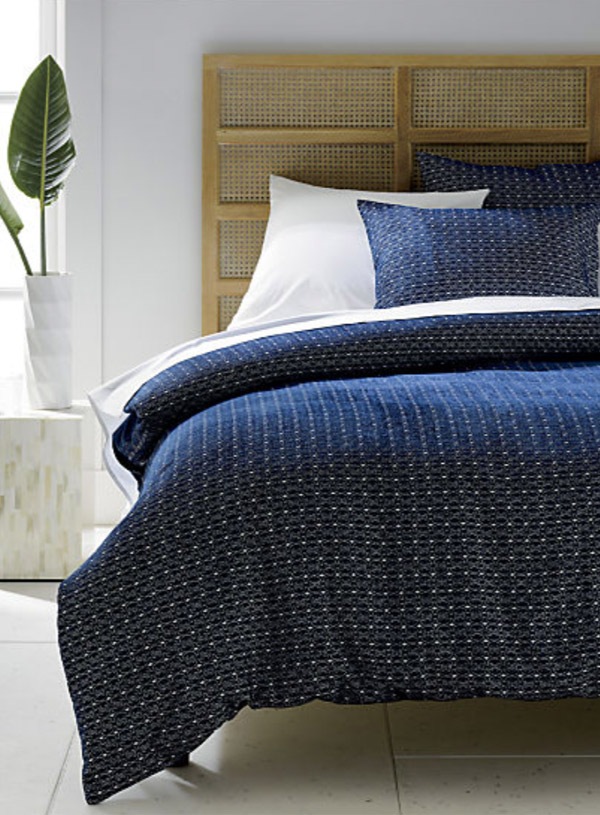 4. GET THAT TROPICAL PRINT WALLPAPER UP ALL OVER.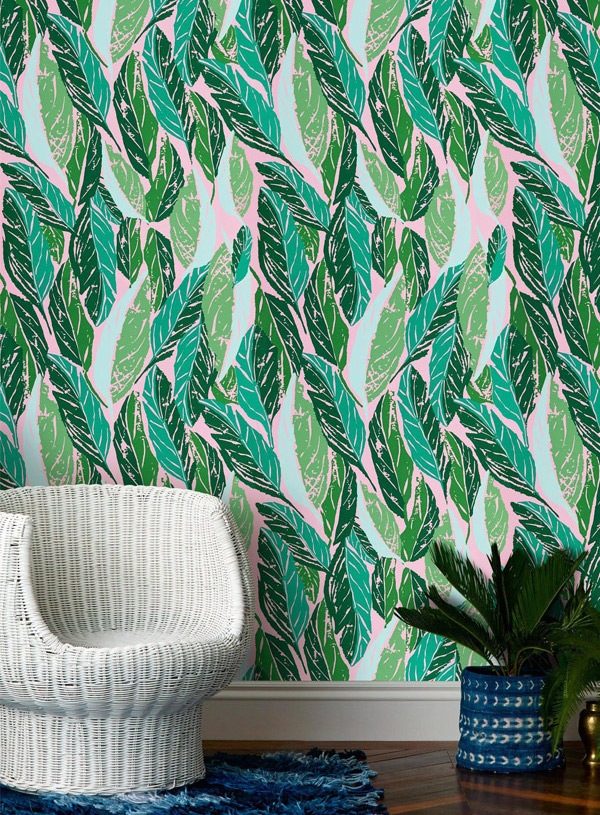 5. A FRINGED RUG IS DEFINITELY A MUST.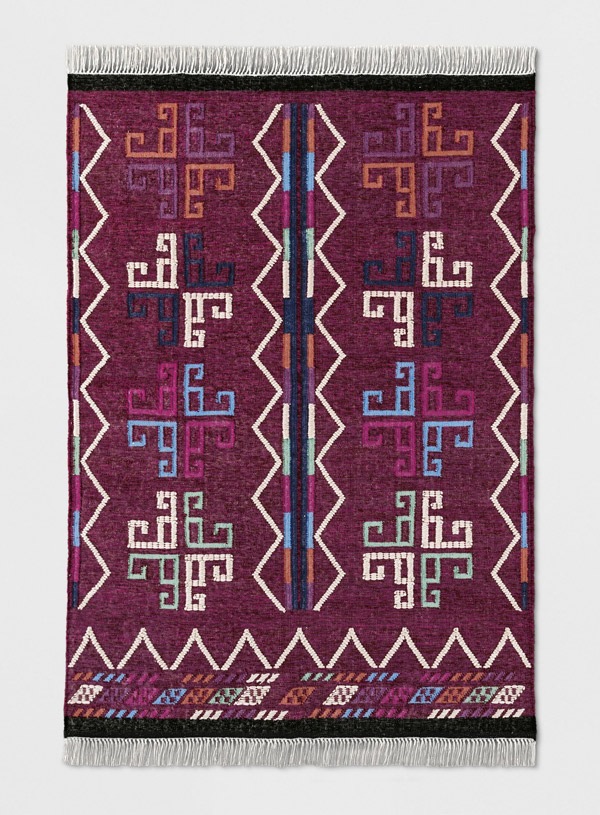 6. LOTS OF FLOOR BASKETS FOR YOUR BOHEMIAN THROWS.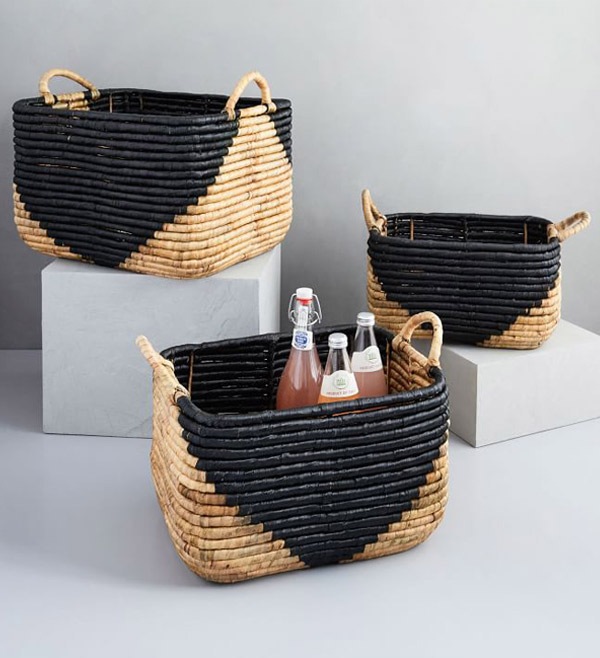 7. A MIRROR DESIGNED BY THE QUEEN HERSELF? YES, PLEASE.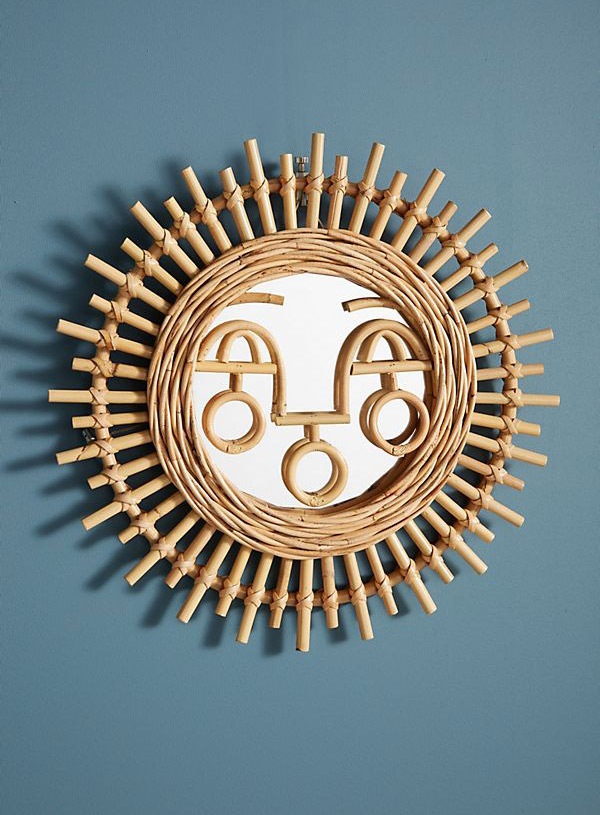 8. YOUR COOL PLANTS WILL NEED A COOL PLANTER.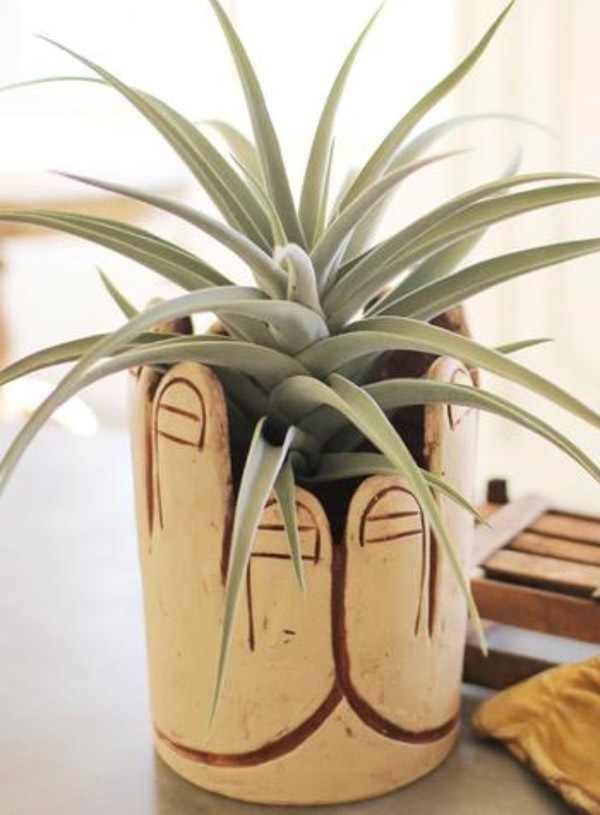 9. PULL IT ALL TOGETHER WITH A WALL HANGING.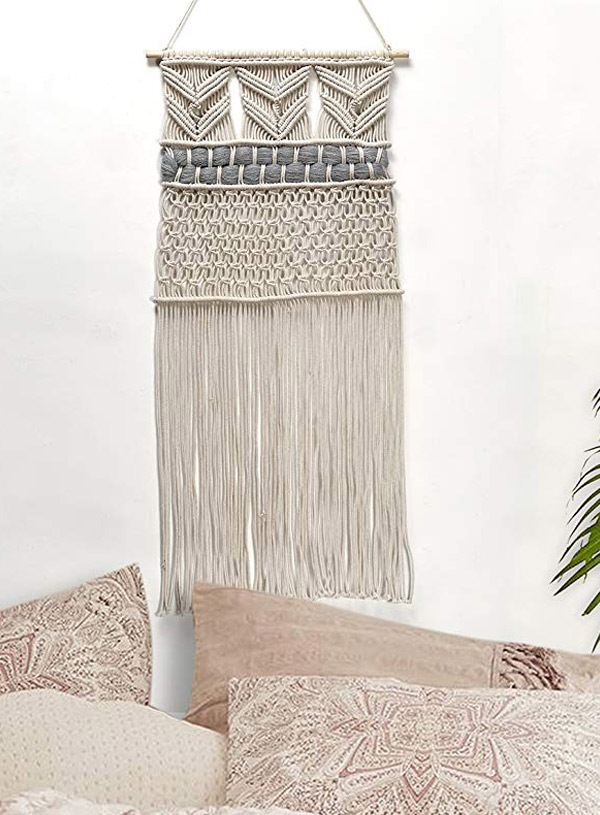 10. TWO WORDS: BEADED. CHANDELIER.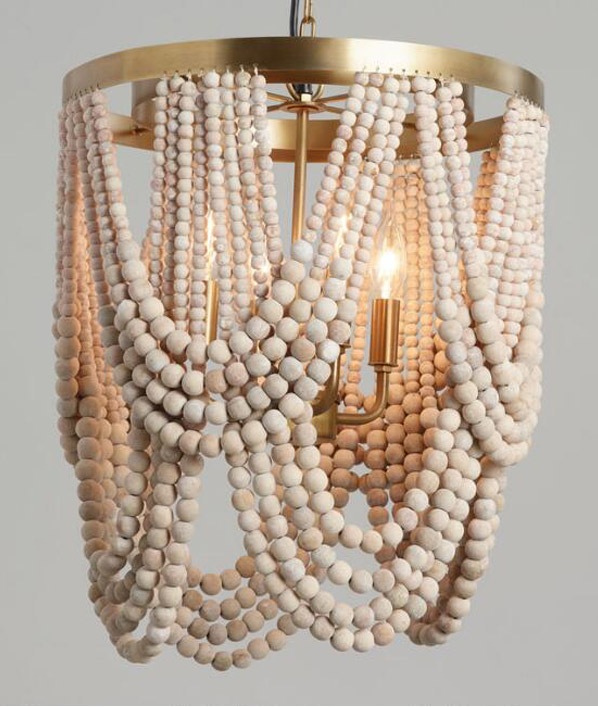 Looking for more home décor inspiration? Check out the Best Ikea Hacks.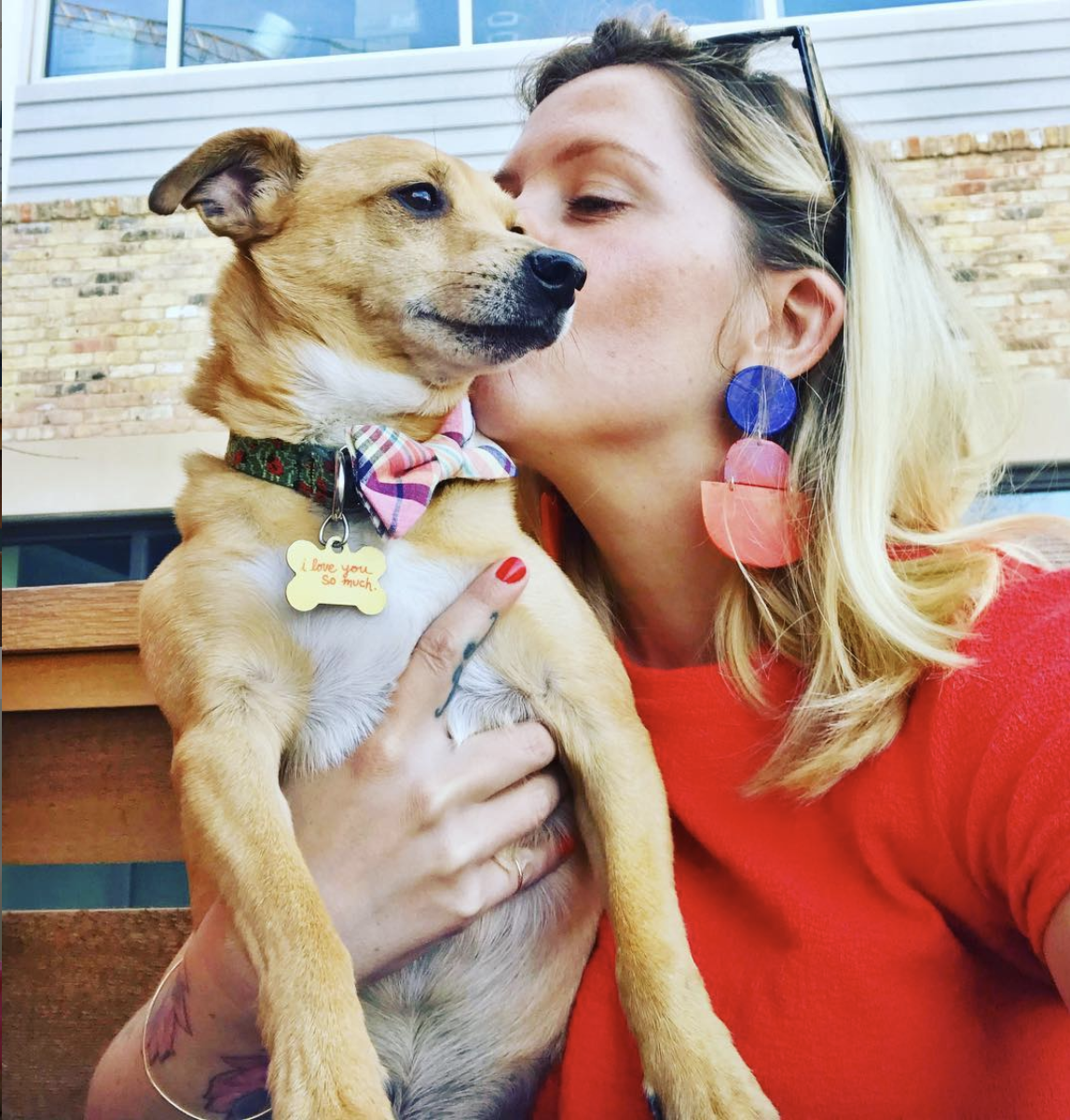 Melody Rose Rowan is the Director of Content & Strategy for Blender Networks, Inc. When she's not managing blogs for FitMinutes, The-E-Tailer, Cartageous, InStyleRooms, NurturedPaws & Shoelistic, she's getting her fix of breakfast tacos and Topo Chicos in her hometown of Austin, TX with her husband and rescue dog, Jake, and attempting to keep up with her own blog, Mustache Melrose.