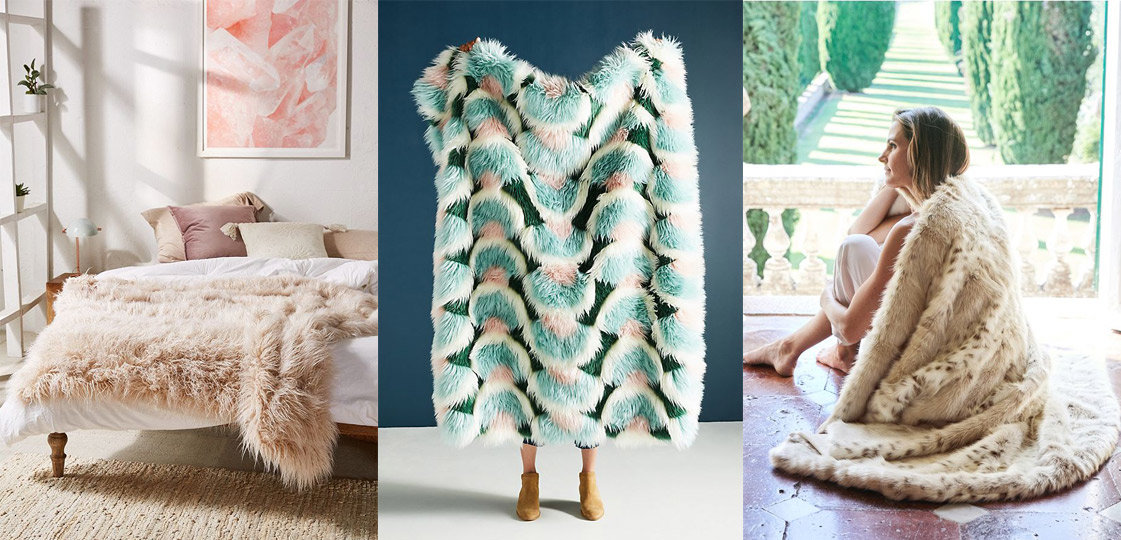 Picture this… No, like, put your imagination pants on, close your eyes and really picture this: you're sitting in a big chair, wrapped in the most comfortable fuzzy throw. There's a hot tea on the side table next to your chair. Or, no, maybe it's a cup of coffee… or no, a cup of hot chocolate. Wait! Final answer, it's a cup of warm apple cider. There's a window right in front of you allowing you the most incredible view of snow softly falling outside. Now snap back to reality! That was a nice little getaway wasn't it? Want to do it again? You have two choices—rent a cabin in Colorado orrrrr make yourself some cider, keep those imagination pants on, close your eyes and escape for a little bit. Like this option? Get started by checking out our favorite cozy faux fur throws below.
We love these fuzzy pom poms.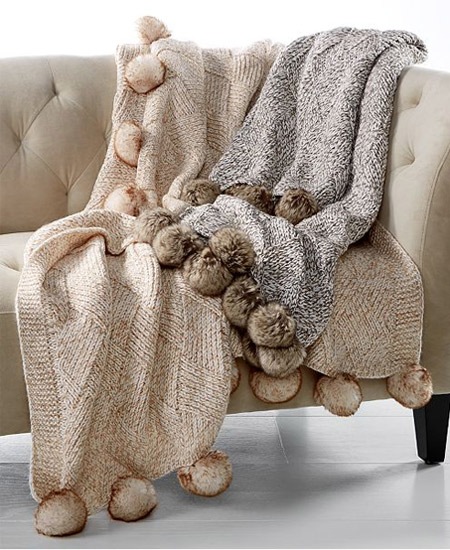 If you need us, we'll be out attempting to recreate this photo.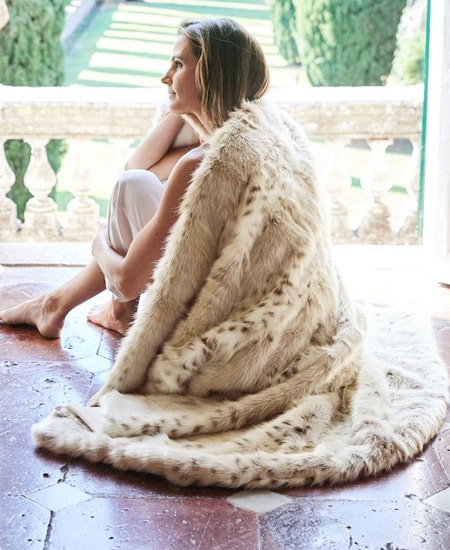 The colors on this one though!!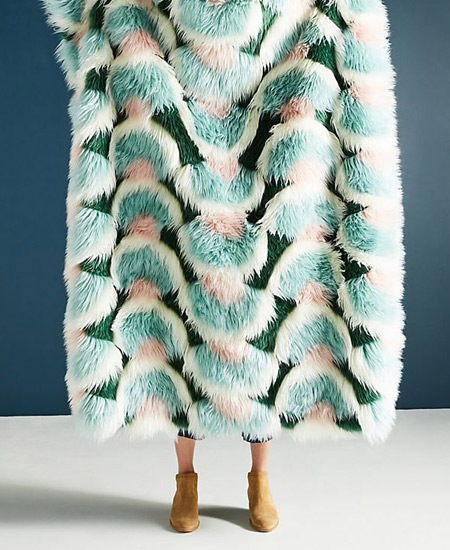 This super soft one comes in 7 colors including rose and mint.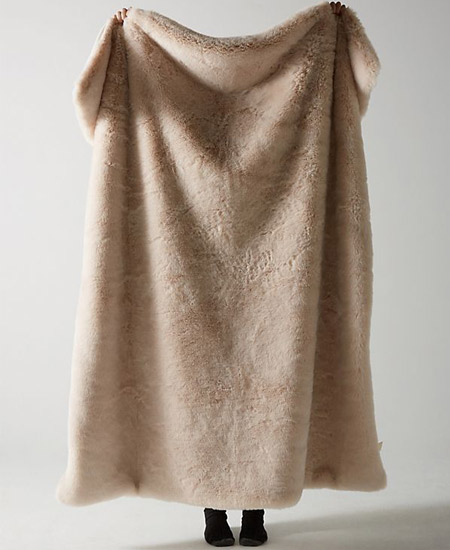 Oh hello, vibrant fall colors.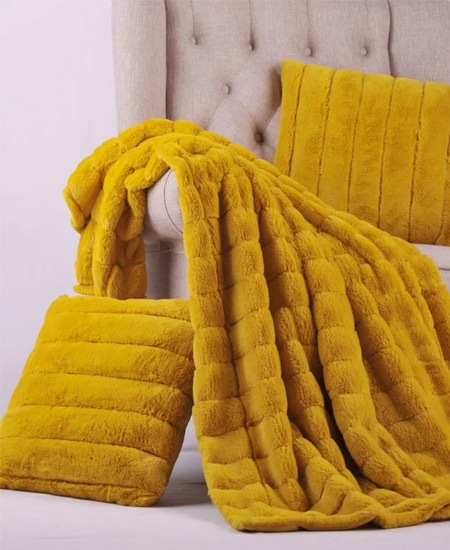 Meet us by the fire, fluffy throw.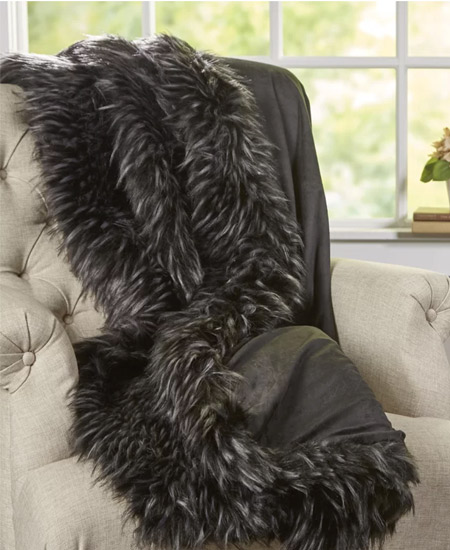 Pretty (and cozy) in pink.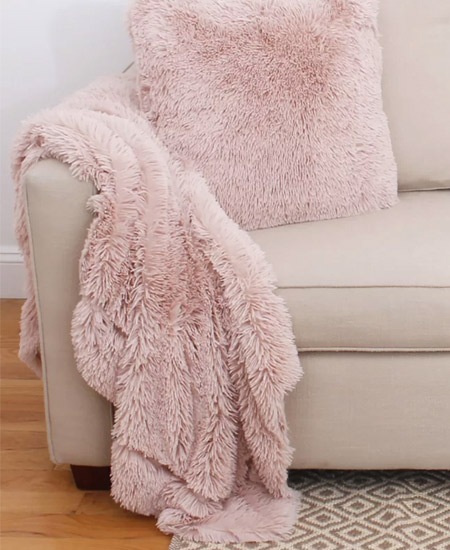 Looking for more ways to update your home for fall? Check out Give Your Home a Color Makeover with Pantone's 2018 Fall Winter Color Palette.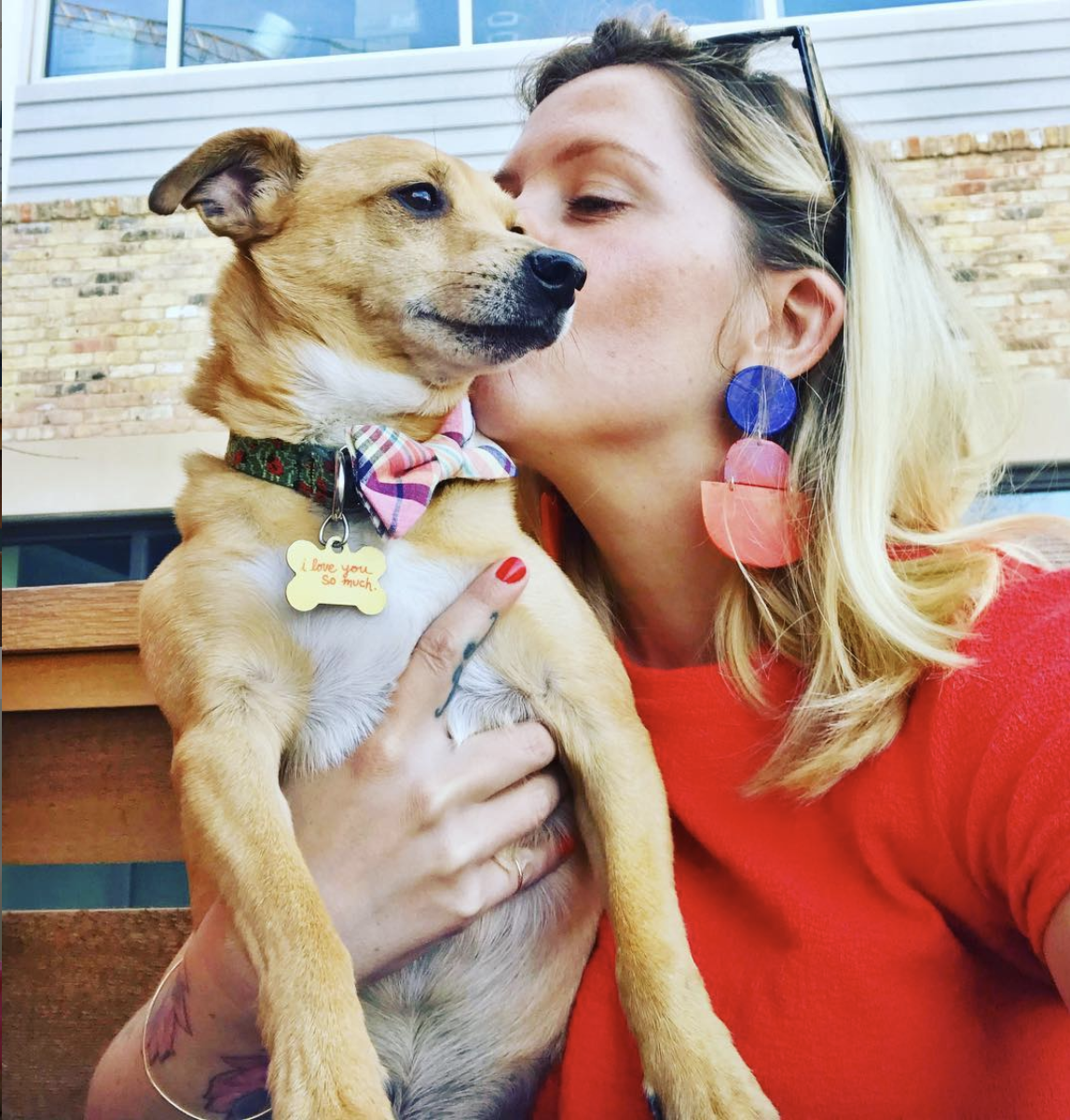 Melody Rose Rowan is the CEO + hostess with the mostess at @CuteStays. When she isn't blogging about style and interior design for her blog MustacheMelrose.com, Melody can be found renovating @MaxineTheAirstream with her husband, Scott, or playing with her two rescue dog-sons, Jake and Finn. Say hi at @mustachemelrose!