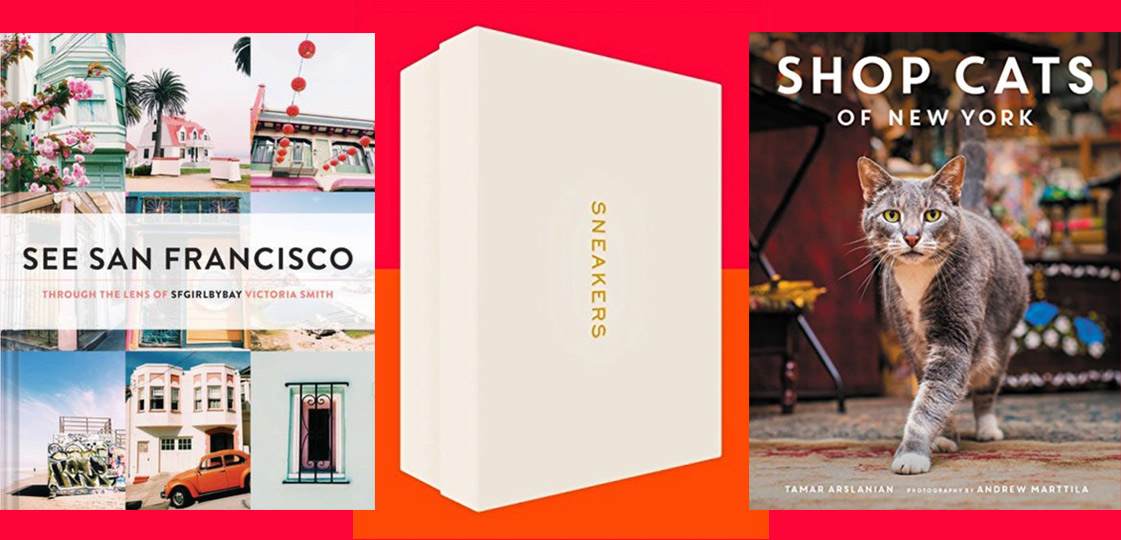 Move over flower vase and cool neighborhood map coasters, one of our favorite ways to decorate a coffee table is to put a couple books on it. Not only does a beautiful hardcover add color to your living room, it also adds personality. It's a conversation starter when friends come over, it's something to curl up to on the couch with your favorite throw and tea on a Saturday afternoon, it's something fun to flip through while you wait for your partner to finish getting ready for dinner (5 more minutes—we'll believe when we see it!) You don't want to plop just any old book down on the coffee table—what you choose to decorate your home with really shows people who you are. So, quick! Hide the romantic novels and tabloid magazines and replace them with our favorite coffee table books below.
Flip your way through the best rock album covers from the 60s-90s including Simon & Garfunkel, Joan Baez and the super famous Andy Warhol banana he created for The Velvet Underground.

This book of Gray Malin's famous beach photographs shot from doorless helicopters is somewhat similar to the Where's Waldo book collection, though you're not looking for Waldo, you're looking for sandy beaches, colorful umbrellas and crystal blue waves in unbelievably gorgeous destinations like Rio de Janiero, Capri, Saint-Tropez and Cape Town, just to name a few.

If you don't follow the hilarious Orlando Soria on Instagram, you should take a quick pause from this blog post to do so immediately. Okay, welcome back. He's not just funny though, he's super talented in the world of interior design. Learn "How to Make Non-Garbagey Flower Arrangements" and "How to Deal with a Soul-Sucking Breakup" in his new book.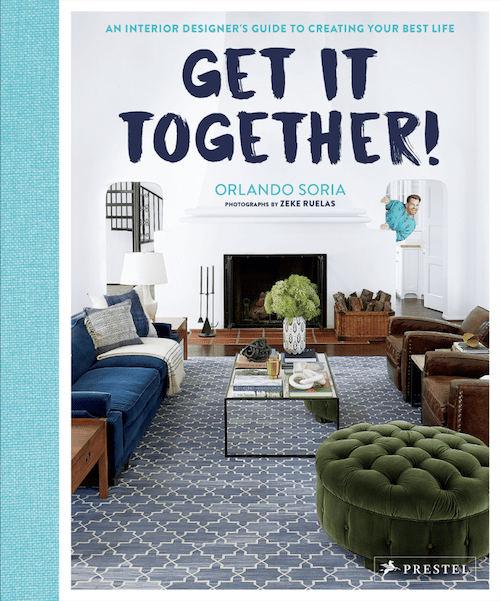 This is another great read from another great interior designer, HGTV host and Instagram star. It's loaded with 1,000 creative ideas for the home, 75 swoon-worth rooms and lessons on how to transform your space with Emily's ten easy steps.

Get to know the adorable cats who spend their days at various places around New York City like the Algonquin Hotel, a whiskey distillery, Bleecker Street Records, yoga studios, bookstores, bike shops and more. You should get your paws on this one ASAP. We hear it's purrty good. (Sorry.)

One of our favorite bloggers, Victoria Smith of SFGirlByBay, has made one of our favorite books about one of our favorite cities. Get ready to be delighted by Victoria's vibrant photos of street art, shops, restaurants, homes and colorful moments that can be found in the many neighborhoods of San Francisco. She also gives the scoop on her favorite spots in each hood.

This one goes out to all the romantics out there. If only someone were to sift through the Missed Connections section on Craigslist and compile a list of their favorite hilarious and sometimes totally bonkers posts. Oh wait, that's exactly what journalist Alan Feuer has done with this book. Poems include "Pizza Boy", "Hot Man with Cute Dog", "Thanks for the Edamame!" and our favorite, "In the Back of Your Cop Car Sunday." Sigh, we love New York.

If you need a little creative push, this book is for you. Grace Bonney from the popular blog Design*Sponge interviewed 100 interesting women who have overcome obstacles and paved their own way to their success. Get inspired and fired up by reading the stories of tattoo artists, interior designers, furniture designers, chefs, ceramists, museum directors, writers, hoteliers and other creatives.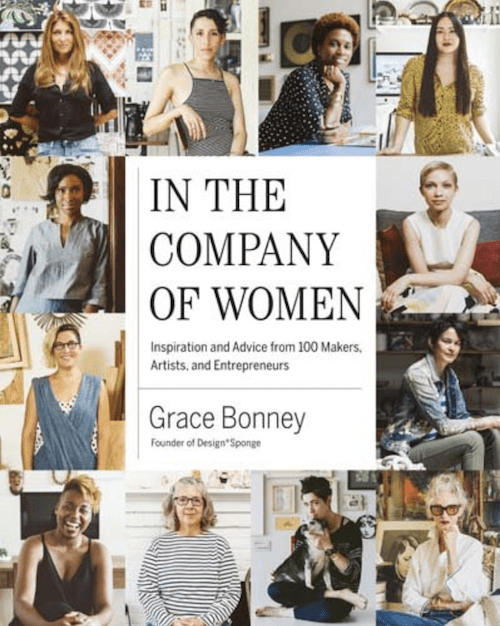 You don't have to live on the west coast to be wowed by this pictorial history of and photographic tribute to the City of Angels. This book is thick with over 500 images of Hollywood's early days, the celebrities who live there, pop cultural movements, music, surfing, health food fads, gangs, hot rods and notorious criminals.

This book is a must for current and soon-to-be-after-buying-this-book fans of LA-based blogger, designer, stylist and DIY-er Justina Blakeney. She opens the doors to 20 eclectic homes on the east and west coasts, interviews the owners and offers tips on shopping for rugs, how to style a bookshelf and how you can create similar looks and vibes for your own home. We also love the DIY projects—our favorite is the driftwood wall sconce.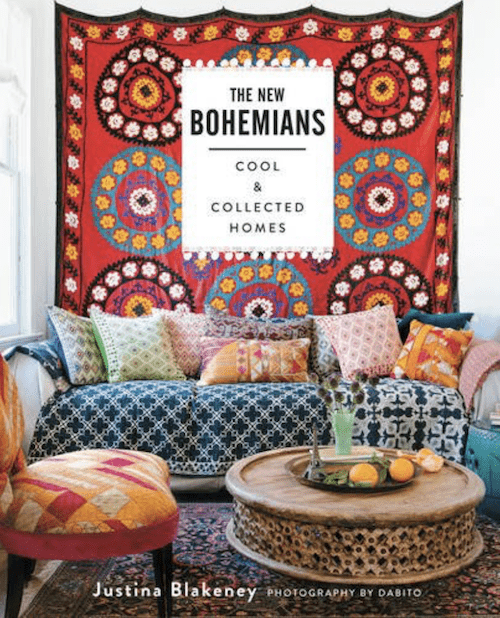 This is THE book for anyone with a shoe—specifically sneaker—obsession. NY Men's Journal called it "One of the year's coolest books." WSJ Magazine says it's "the definitive story of the sneaker universe." Designer Rodrigo Corral takes readers through the design, creative process, street culture, branding, entrepreneurship, art and fashion of kicks, with 320 pages of photos and interviews with notable sneakerheads like Edson Sabajo, Jeff Staple, Serena Williams, Koby Bryant, Alexander Wang and other industry gurus and celebrities.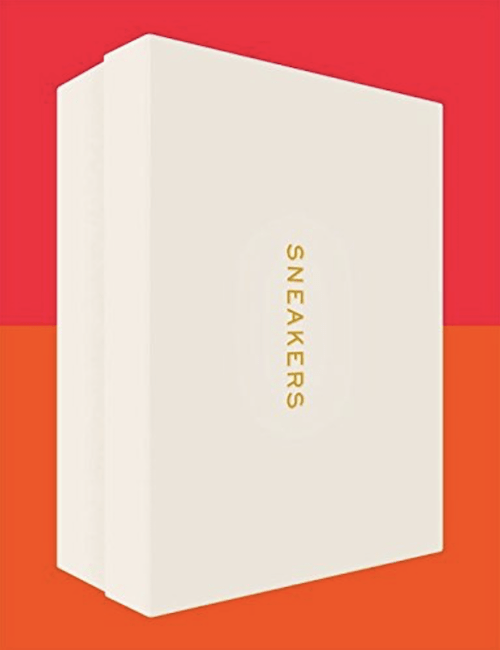 What books do you decorate your home with? Let us know in the comments below!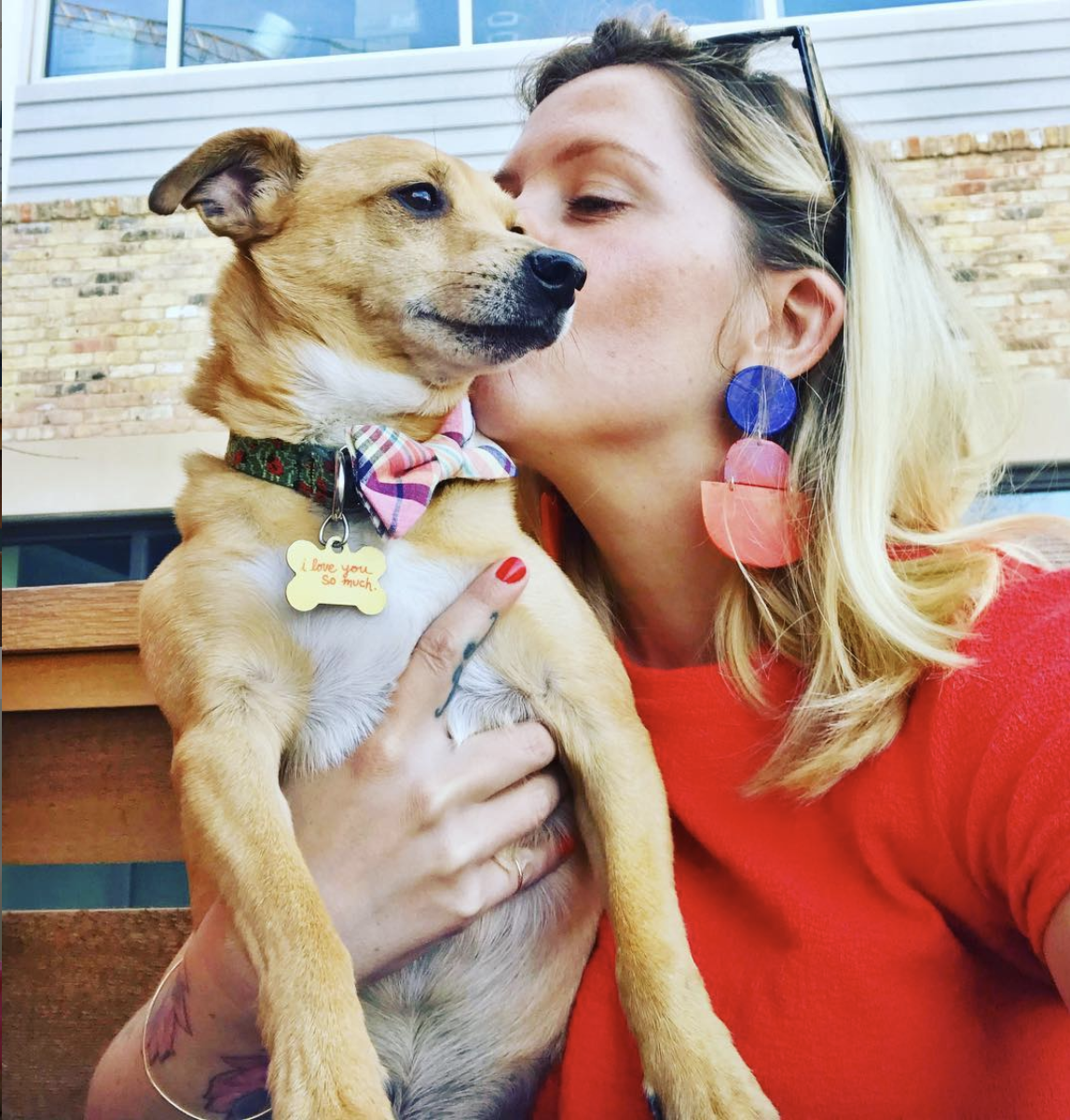 Melody Rose Rowan is the CEO + hostess with the mostess at @CuteStays. When she isn't blogging about style and interior design for her blog MustacheMelrose.com, Melody can be found renovating @MaxineTheAirstream with her husband, Scott, or playing with her two rescue dog-sons, Jake and Finn. Say hi at @mustachemelrose!