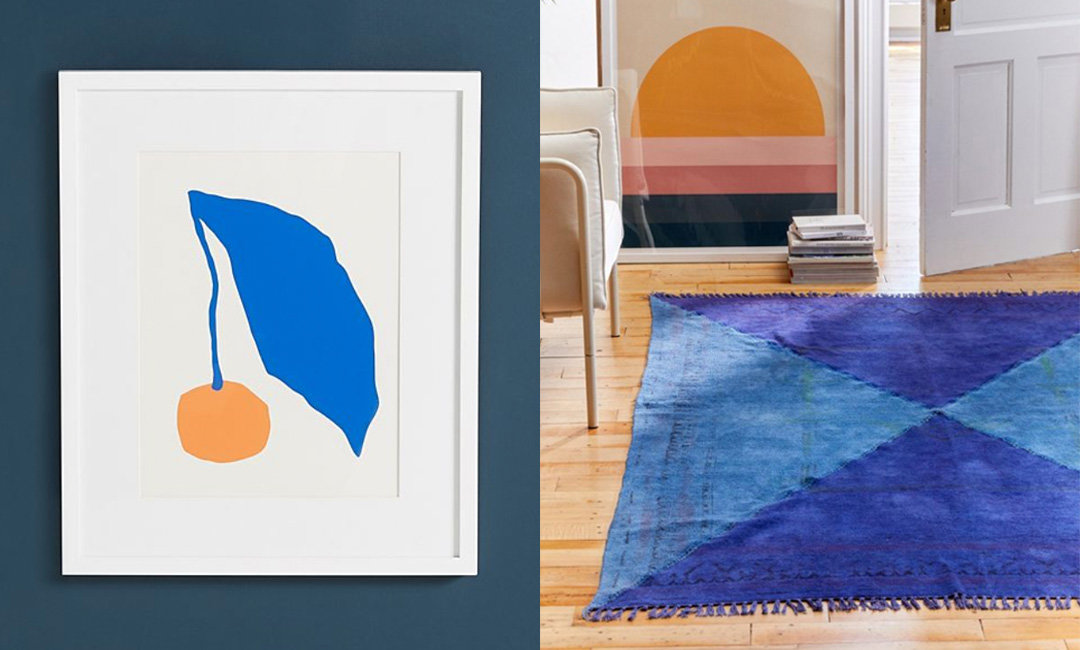 Fall may seem like a time to really cozy up to those neutral shades (go for it!), but introducing a cooler jewel tone can also work to keep things fresh and exciting during Blanket Season. Curious to see how you'd make it work in your home without giving off a big summer vibe? Scroll on for some fall-ready royal blue pieces to display in your space right now.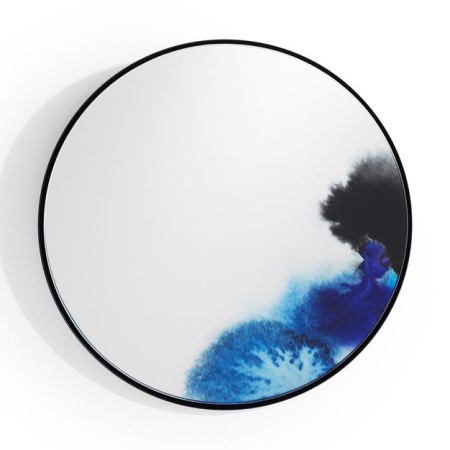 The fun splash of color on this classic round mirror totally changes the game. And who doesn't want a mirror with a built-in filter?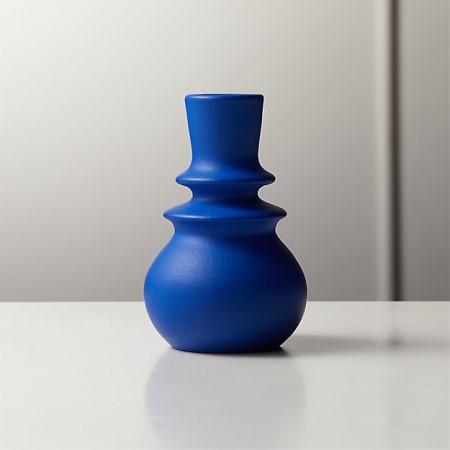 Fun fact: blooms always look better in a colorful vase! This bud vase would be great for the office or as part of a colorful collection on the mantle.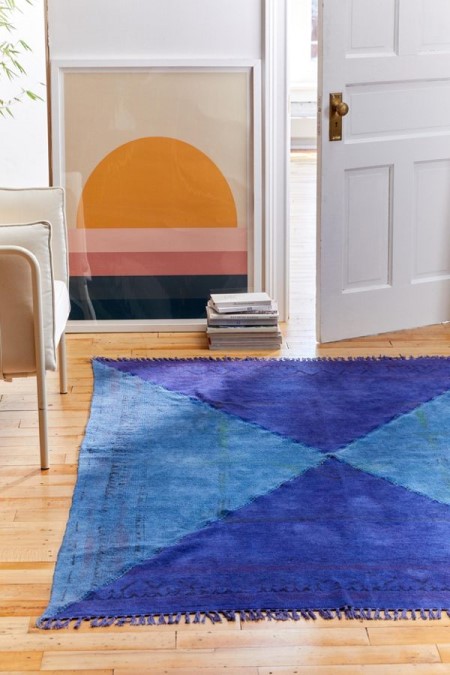 We're all about a good neutral rug, but this colorblocked beauty just invites fun, don't you think?

Whether you need a reminder to eat your fruit or you're just looking for something cute for the wall in the kitchen, this fruity piece is perfect for both.

Candles that pull double duty are always a good choice. This vibrant patterned candle smells sweet, salty and slightly warm, so you can give your space a break from pumpkin spice for just a bit.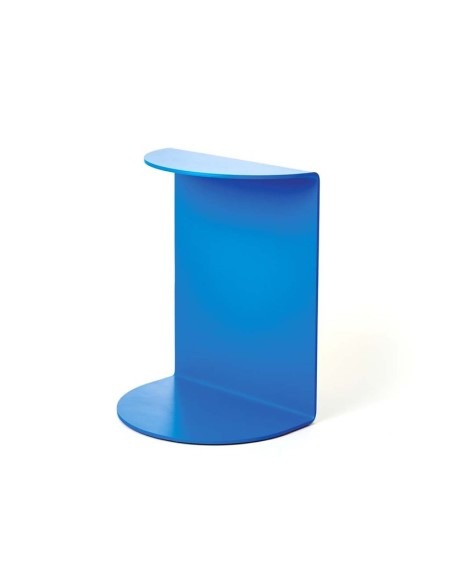 This colorful bookend will keep your reading list under control and lookin' sharp.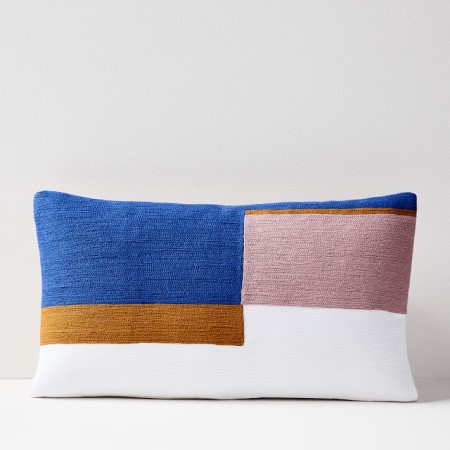 Cool tones aren't just for summer. This jewel tone looks just as great with warmer hues and neutrals.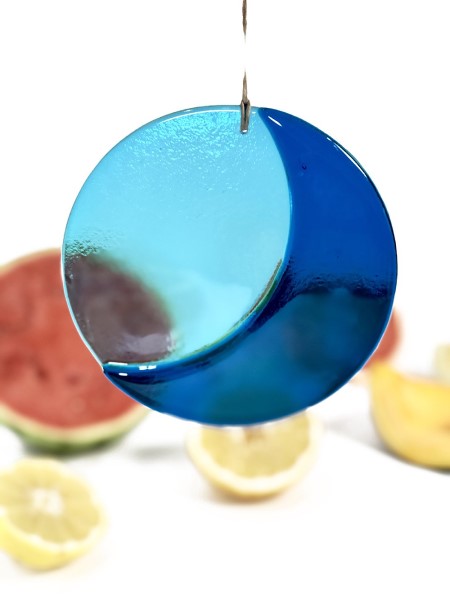 This ain't your grandma's stained glass. This lunar-inspired suncatcher will definitely earn you a ton of "Where'd you get that?!"s, so get ready.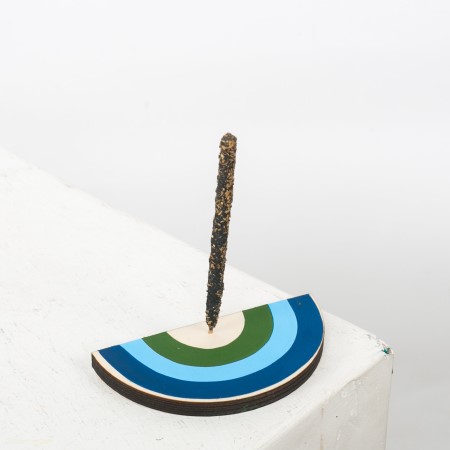 Warm up with your favorite incense or just sit this little rainbow down on your desk or shelf for an added pop of cool color.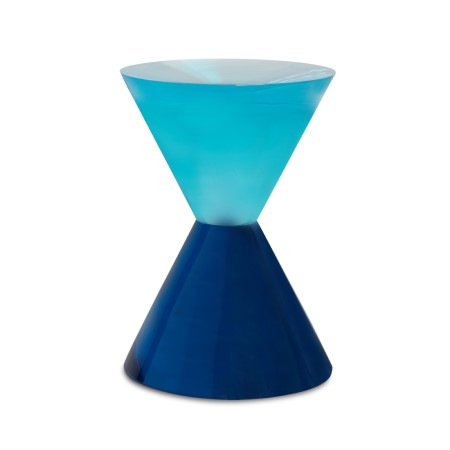 PSA: Accent tables are meant to be fun. Sit this geometric-inspired acrylic table next to your favorite chair and get ready to smile.
Want to take your color crush to lush levels? Check out Color Crush: Forest Green.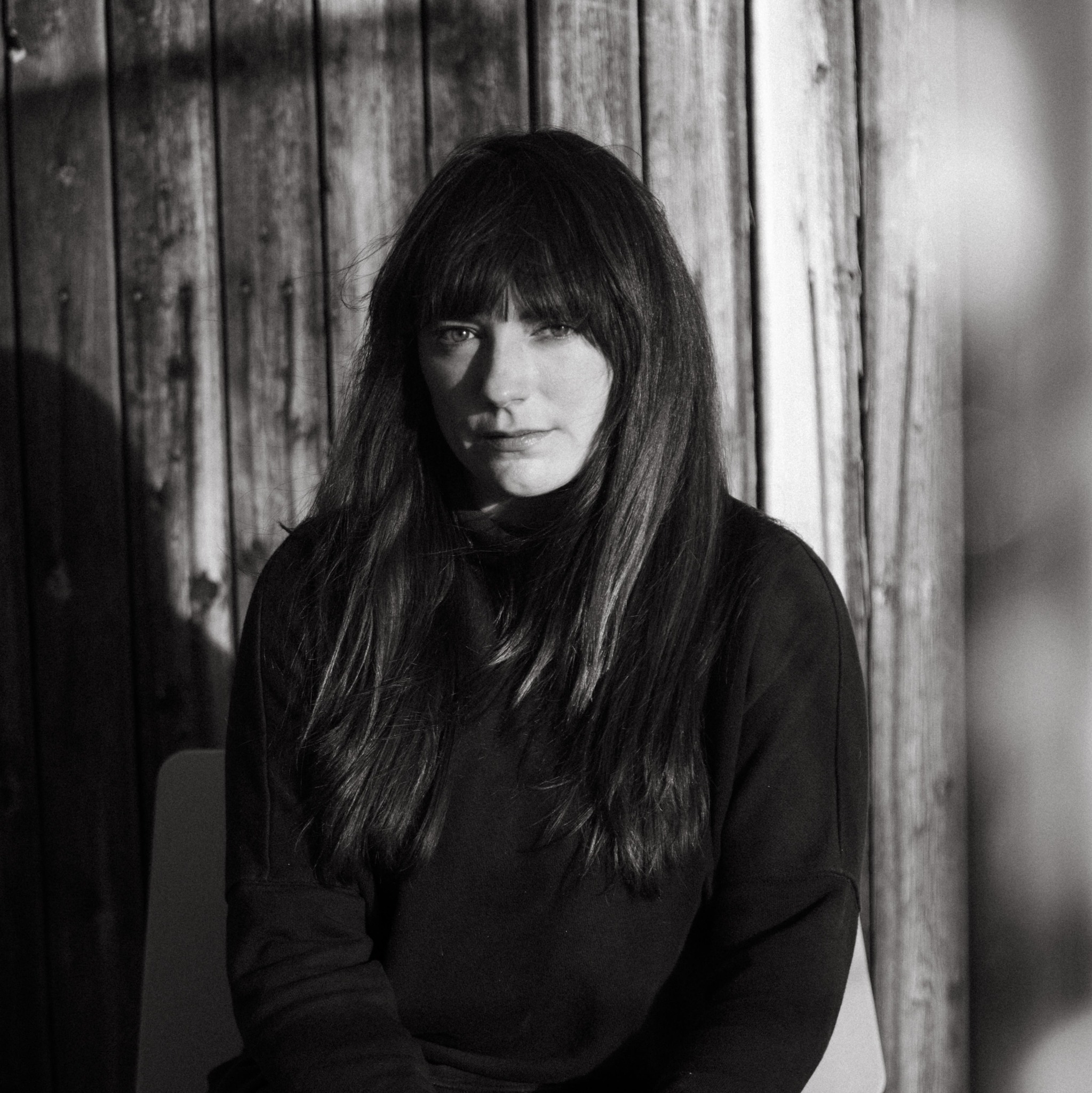 Allison Castloo is a writer, Bruce Springsteen enthusiast, and sixth-generation Texan living in Denton, Texas.