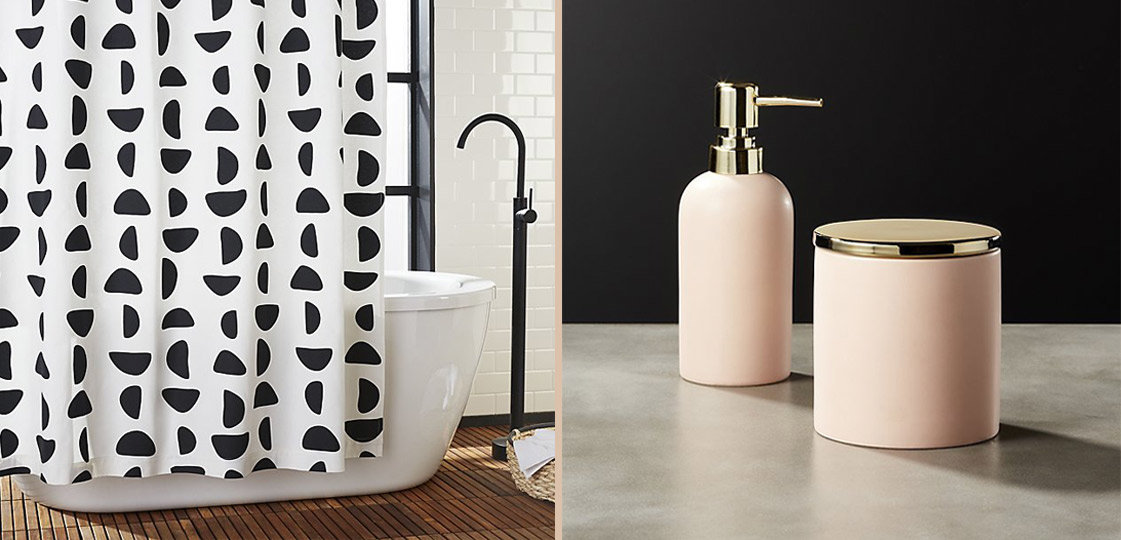 Hold onto your bar carts, friends. CB2, your favorite affordable-ish store for modern home décor and furniture, just announced a HUGE sale. You can nab the most gorgeous and luxurious sheets, wall sconces, mirrors, storage shelves, shower curtains, bath mats and other accessories for up to 20% off during their Master Suite Makeover sale. You better think fast though—prices go up after August 27. Check out our favorites below, then go choose your own!
Three cheers for this pom pom embellished bedding set.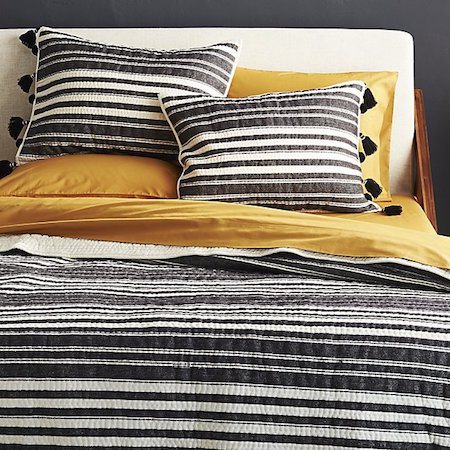 If you need us, we'll be rolling around in these luxuriously soft sheets.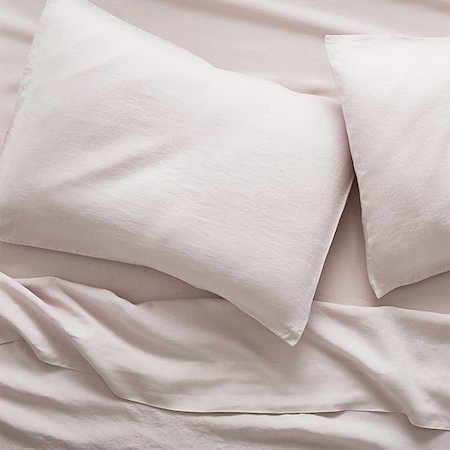 Light up your bedroom, bath or dining room with this modern and chic brass light fixture.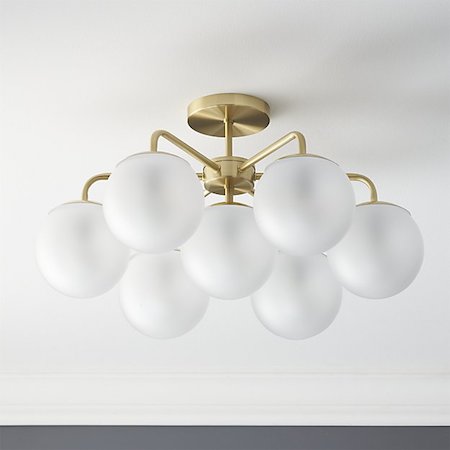 No space on your tiny bedside table for a lamp? Invest in a couple of these sconces to illuminate each side of the bed.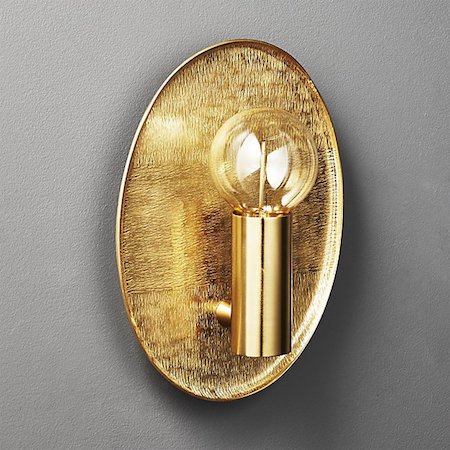 Your entryway called. It needs you to buy this.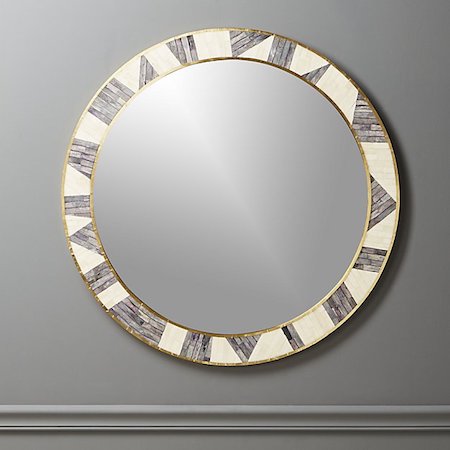 Need extra space for bath or bar accessories? This acacia shelf is the perfect solve.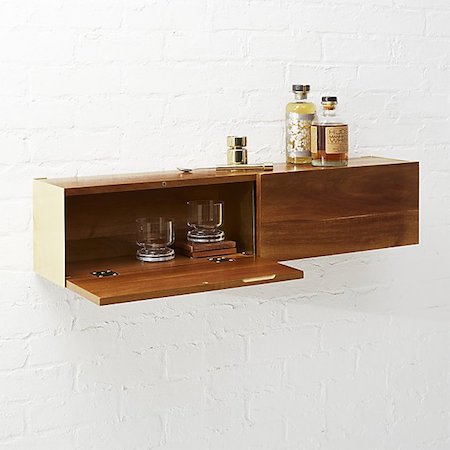 This shower curtain laden with black half moons will transform your bathroom into a happy place… even when Mercury is in retrograde.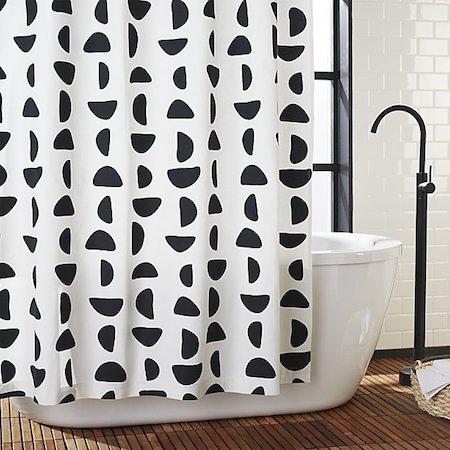 Toss used towels or stash extra toilet paper in this stylish hamper.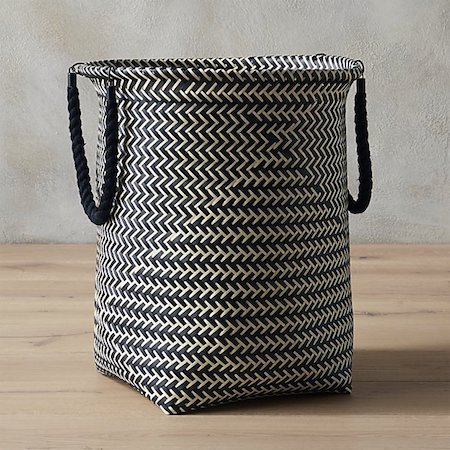 Pale pink + gold = winning color combo.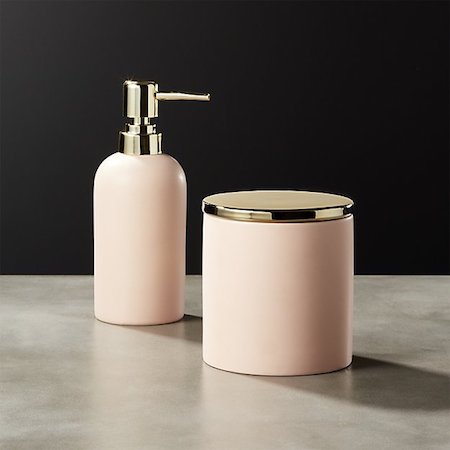 You can even give your bedside water glass a makeover during this sale.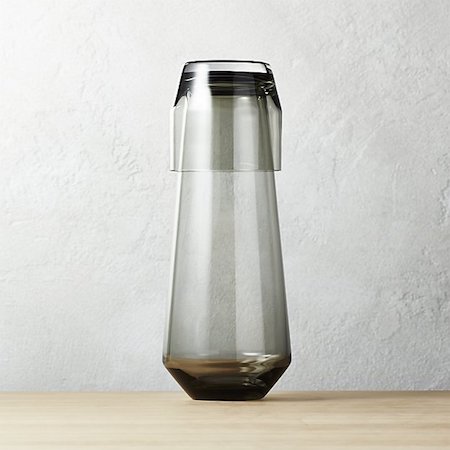 Looking for more deals? Check out Our Top Picks from the Target Home Sale.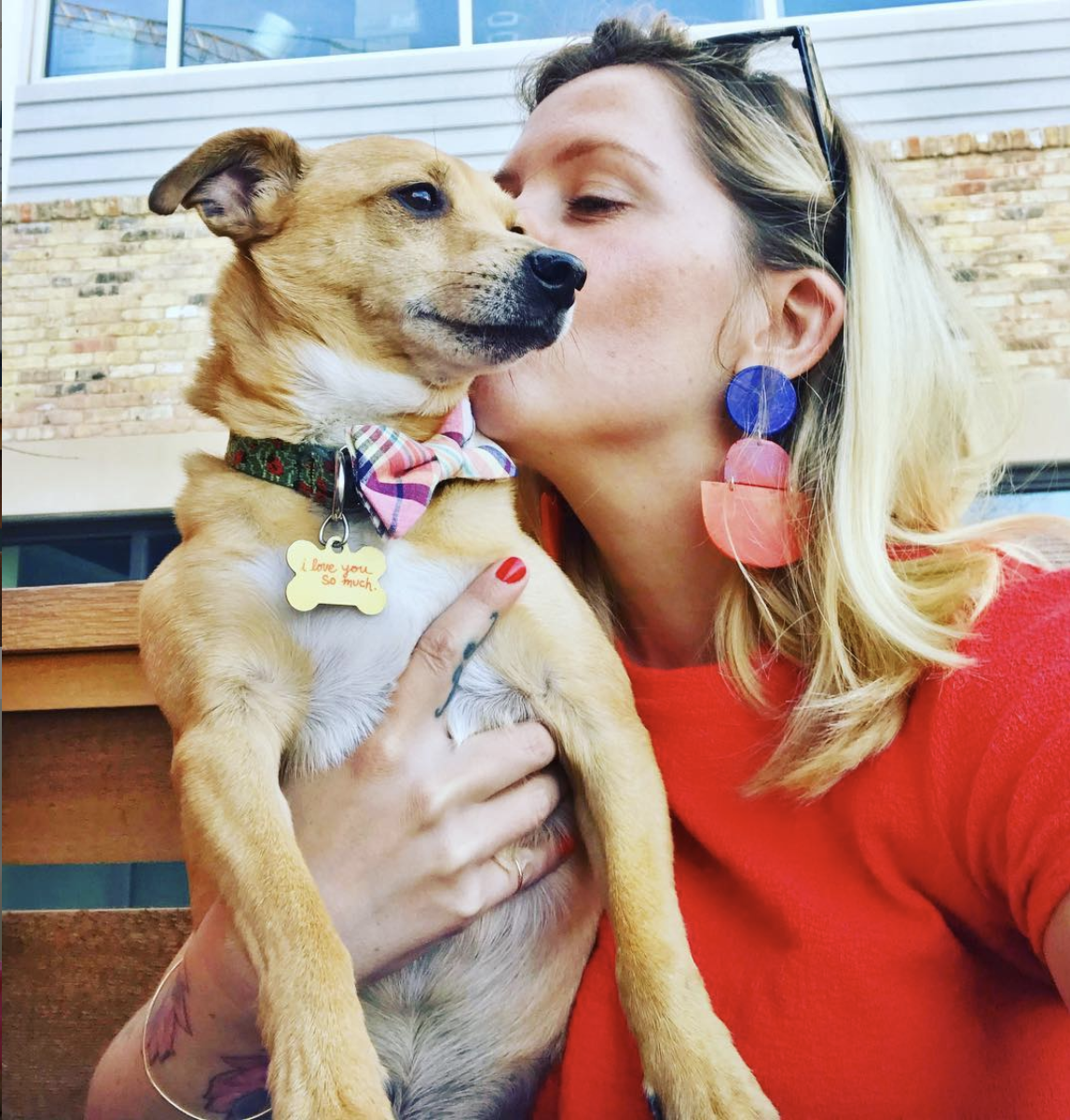 Melody Rose Rowan is the Director of Content & Strategy for Blender Networks, Inc. When she's not managing blogs for FitMinutes, The-E-Tailer, Cartageous, InStyleRooms, NurturedPaws & Shoelistic, she's getting her fix of breakfast tacos and Topo Chicos in her hometown of Austin, TX with her husband and rescue dog, Jake, and attempting to keep up with her own blog, Mustache Melrose.