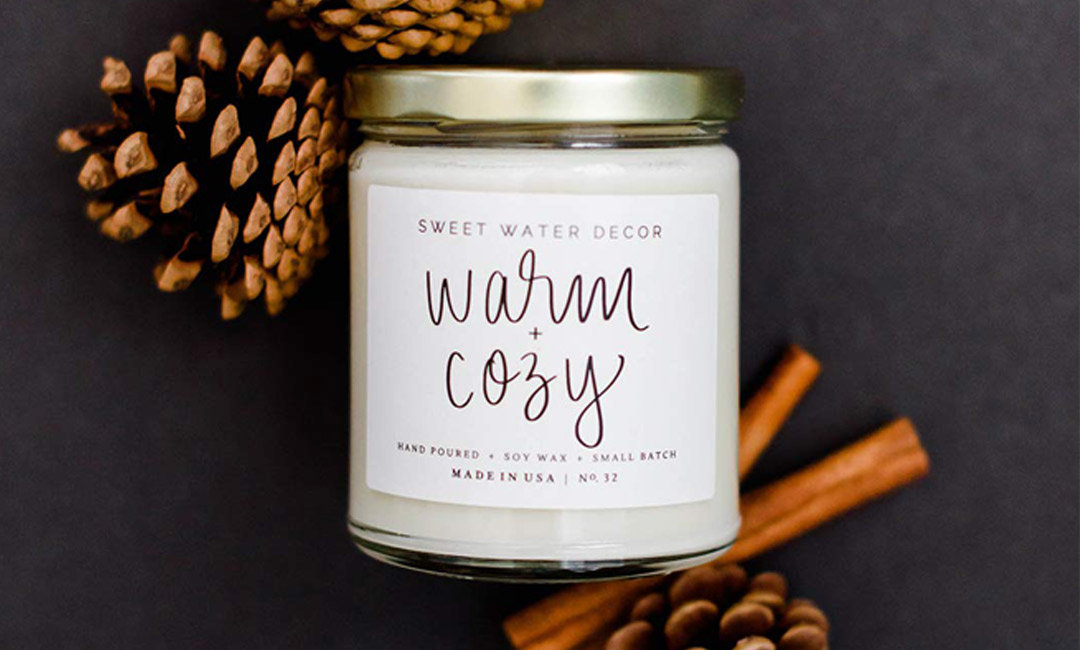 Disclosure – The below contains affiliate links, which means we'll receive a commission if you click on a link. We hope you like our picks—click the titles to shop!
We may still be munching on our leftover candy and reluctant to switch up our Halloween bar carts, but gift-gifting season is upon us! Whether you're in search of the perfect holiday candles for lucky recipients or your space needs a holiday pick-me-up, there's definitely the perfect scent out there. Scroll on for some of our must-have holiday candles for the wintery season, from sweet and sugary cookie scents to full-blown campfire smoke.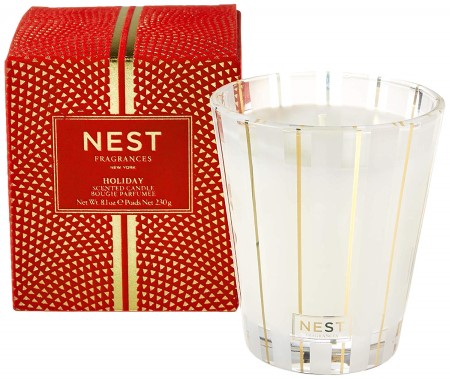 This one is a bestseller for a reason! Treat your senses to the perfect holiday blend of pomegranate, Mandarin orange, pine, cloves and cinnamon with a hint of vanilla and amber. We also recommend stocking up—this one tends to sell out.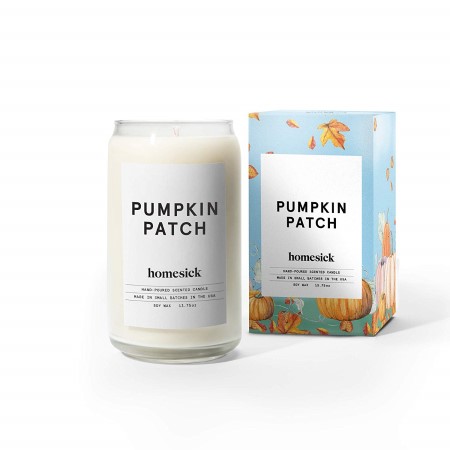 We know, we know—like we all NEED another pumpkin candle. But this one is different. Notes of lemon and nutmeg work to brighten this spicy scent, making it a great option for burning into winter.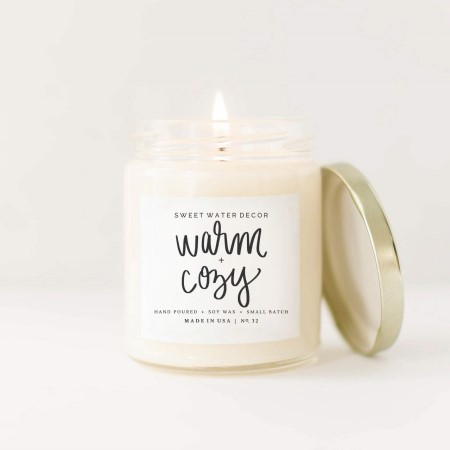 You may not be in your pajamas and wrapped in a blanket when you light this candle but trust us, it'll feel like it. This cozy blend contains pine, orange, cinnamon, cypress and fir, and it's infused with natural essential oils for a clean, smile-inducing scent.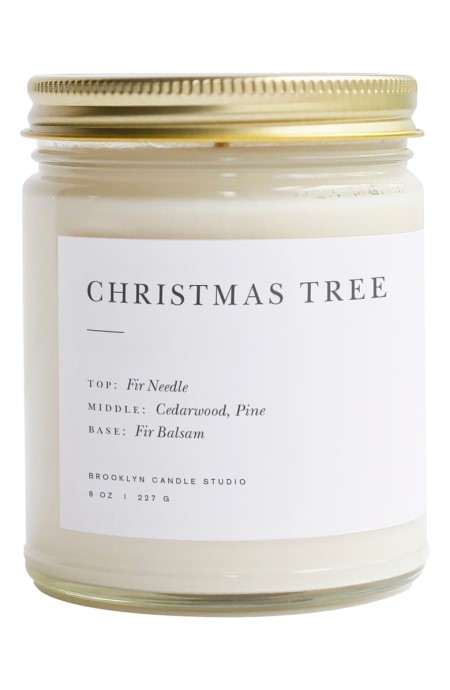 No need to worry about your candle clashing with your holiday decor—this gorgeously minimal vessel will work with any style out there. And the minty-fresh notes of spearmint and pine will totally help you forget that your tree isn't real.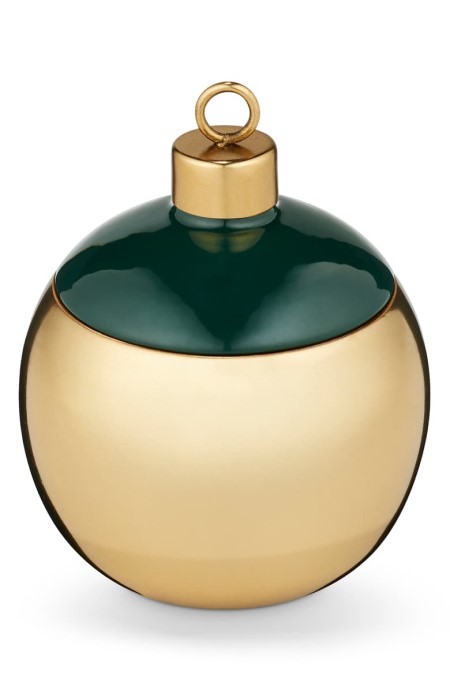 A candle that doubles as holiday decor? Sign us up! This fun candle contains notes of crisp balsam, mossy earth, warm amber and a touch of smooth vanilla bean for a scent that's as nostalgic and fun as the vessel itself.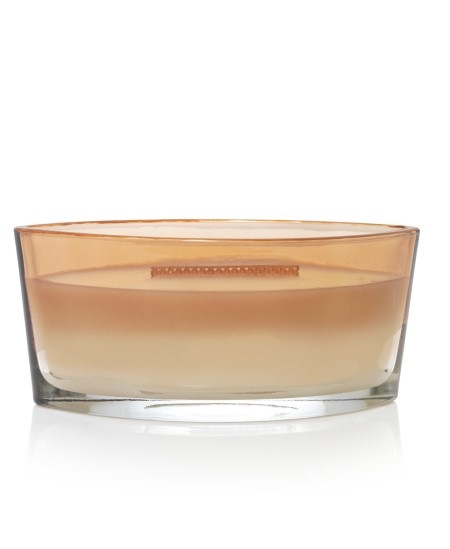 This woodwick candle is a great alternative to getting a fire started. Maximize your cozy evening indoors with notes of amber, vetiver and musk with the snap-crackle-pop of the wick—hot cocoa optional!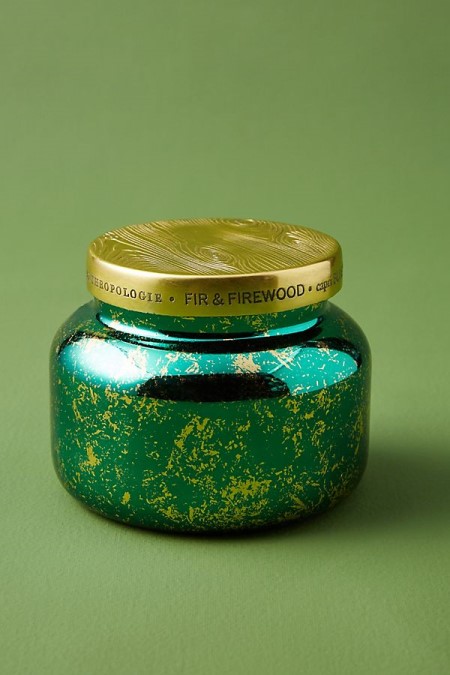 If this vibrant, eye catching vessel isn't reason enough to add it to your cocktail table, then the fruity and woodsy aroma of apple and cedar will definitely seal the deal. And ahem, they also make wonderful gifts.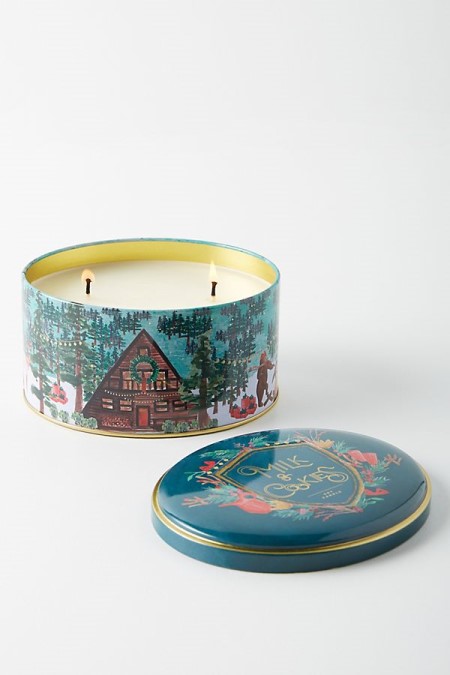 It's pretty much impossible to just pick one of these adorable candles, but if we *had* to pick one… it'd definitely be the sugary sweet Milk & Cookies. With almond, fresh milk and whipped cream warmed with cinnamon sticks, brown sugar, and golden honey, it's guaranteed to make you smile.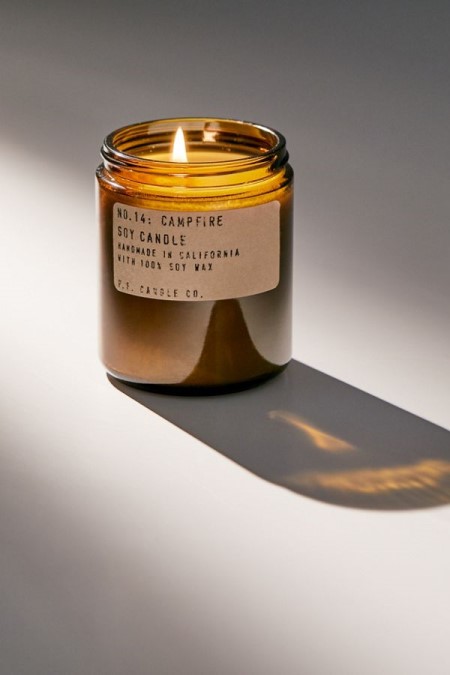 Inspire a camping trip from your warm couch with this smoky scented candle. Featuring a blend of smoke, firewood and raspberry, it'll definitely make you glad that you opted for your fuzzy slippers instead of that sleeping bag.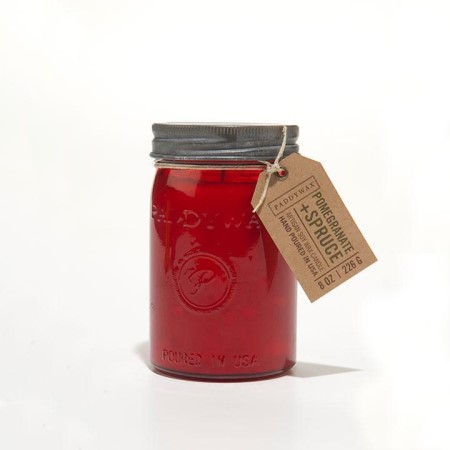 Not so much into the pumpkin holiday scents? You'll love this beautiful, rustic candle. It contains bright, fruity notes of strawberry and pomegranate, with a slightly spicy addition of cinnamon and clove. And bonus—the vessel is totally reusable!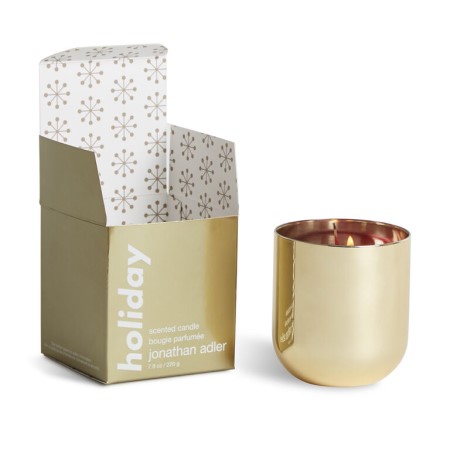 We're huge fans of Jonathan Adler's candles, and his tried-and-true seasonal blend takes the cake. And once you've burned down this intoxicating scent of winter berries and cinnamon, be sure and keep the vessel for a playful petite vase.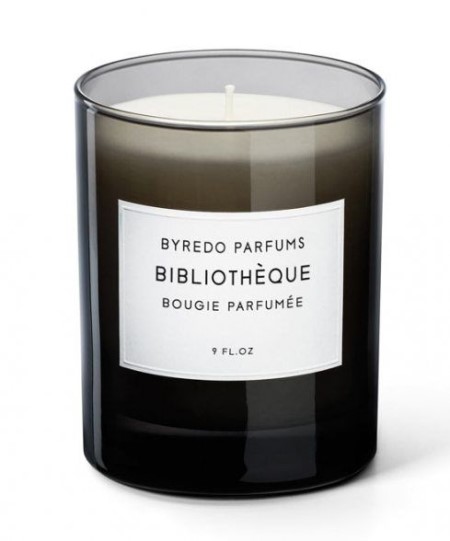 This simple graphic candle is a solid choice for year-round burning, but there's something about the pairing of leather, vanilla, peach and plum that makes it truly stand out among other holiday candles.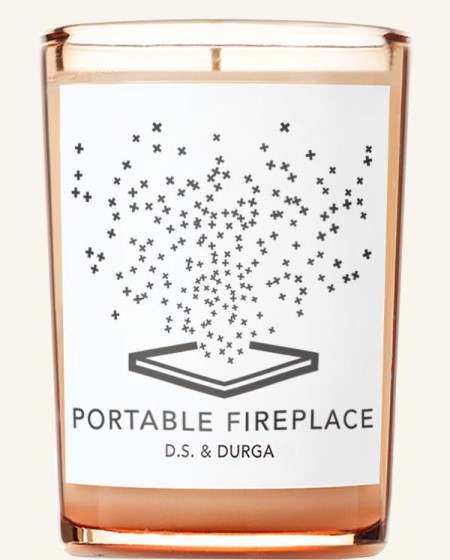 No fireplace? Get this candle. You won't find any sweet fruity notes here—only wood, wood, smoke and more wood. We recommend lighting it before an epic Netflix marathon.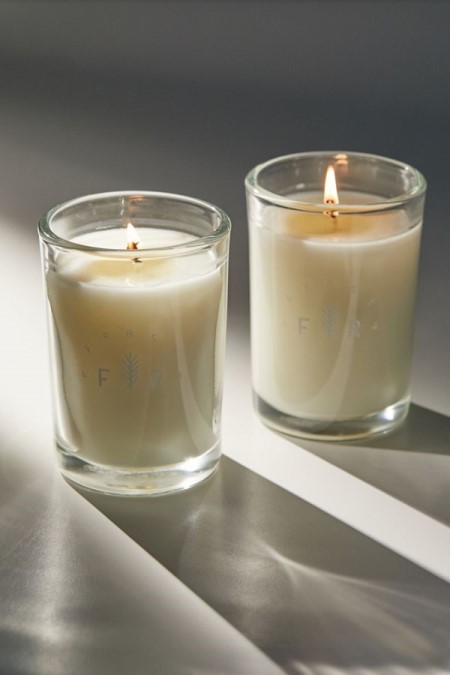 This fragrant duo of Juniper Moss and Pomander Pine will definitely have everyone believing your holiday tree is the real deal. Keep one to burn while there's company over and gift one to a friend, or keep them both for yourself to inspire all the wintery feels.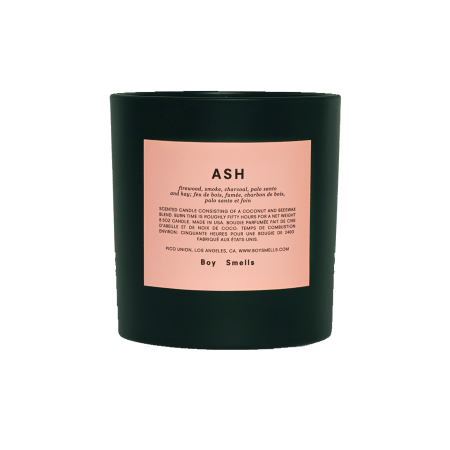 If you're not really into traditional holiday scents, you're going to love this. With a foresty green vessel and dark gray wax, this moody candle releases notes of firewood, smoke, charcoal, palo santo and hay.
Looking for more smile-inducing pieces for your space? Check out ways to Make Your Home Pop with Personality with These Home Accents from Jonathan Adler!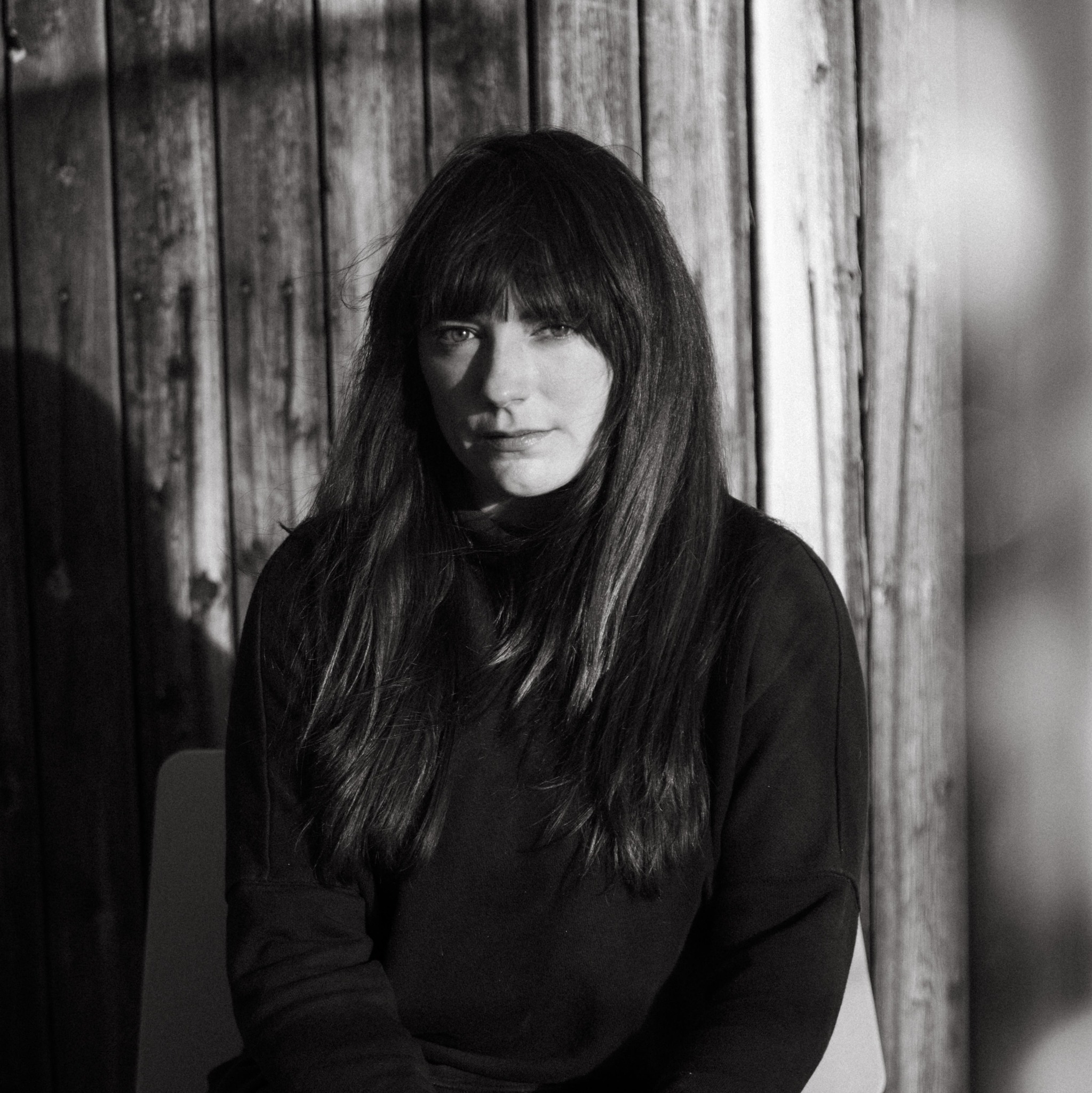 Allison Castloo is a writer, Bruce Springsteen enthusiast, and sixth-generation Texan living in Denton, Texas.