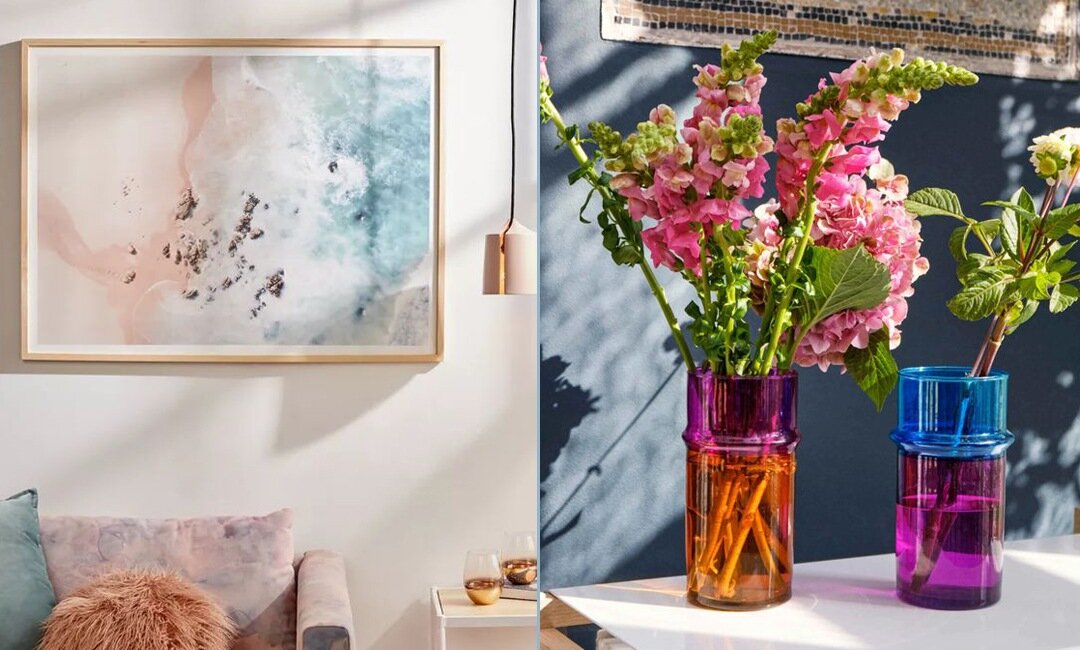 Disclosure: The ways to update your bedroom for summer below may contain affiliate links, which means we'll receive a commission if you click on a link. We hope you like our picks!
If you're feeling a little 'bleh' about your bedroom lately, we have some solutions! Whether it's updating your sheets or swapping out your photo frames for a brighter option, there are so many easy ways to update your bedroom for summer. Keep reading for some of our favorite ways to transform your sleeping space for the new season. (If you want to revamp your outdoor space, we have some ideas for that, too!)
1. Switch your sheets!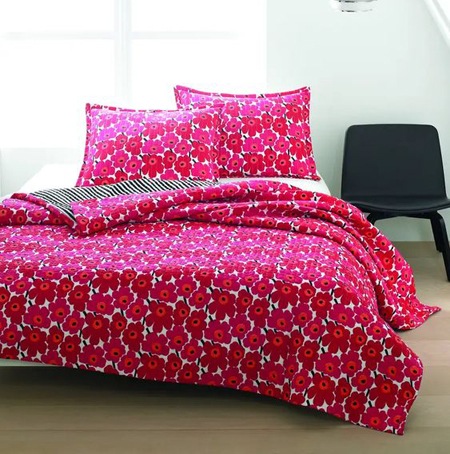 Just updating your bedsheets can completely transform your bedroom! Opt for something that sleeps a little on the cooler side for summer, like this Marimekko Unikko Quilt & Sham Set ($99.99-149.99) above. If you don't want to perform a complete overhaul, consider a light throw blanket to put on the end of your bed instead, like a Slowtide Sol Blanket ($49.95).
2. Light a summery candle.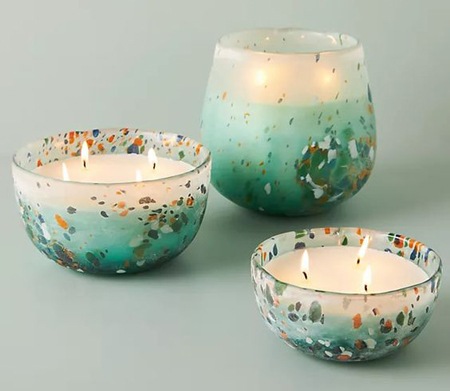 The right scent can work wonders. Try a floral-inspired option, like an Anthropologie Confetti Glass Candle ($28-78). It contains notes of coconut water, island nectar, and night gardenia — all perfect for updating your bedroom for summer.
3. Change your photo frames!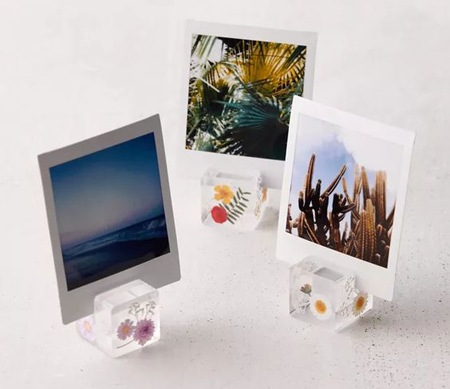 Ready to update your photo frames? This simple switch can totally change up your nightstand and dresser. Pick something fun and colorful for the season, like a UO Floral Photo Stand ($10 $8) for instant film, or a World Market Marigold Yellow Geo Bone Frame ($16.99).
4. Invest in a new rug!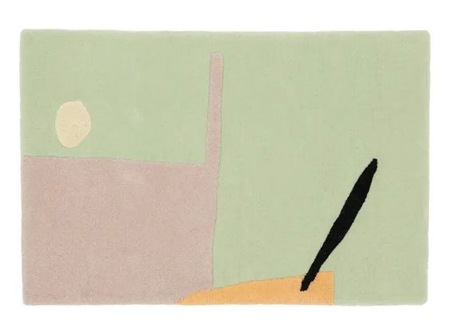 When updating your bedroom for summer, don't forget about rugs! Even a smaller rug (like a Cold Picnic Out in Palm Springs Hand Tufted Wool Rug ($170)) near your bedside is a wonderful way to introduce some bright color to your space.
5. Redecorate your nightstand.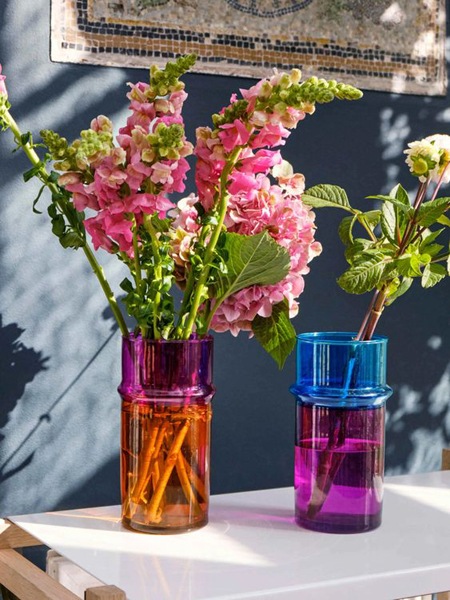 If your nightstand tends to get pretty cluttered (or it's entirely bare!), then it's time for a seasonal update. Go with a cute catch-all tray, like Jonathan Adler Cloud Trinket Tray ($98) or a colorful vase (Hay has some great options) with dried flowers.
6. Revamp your windows!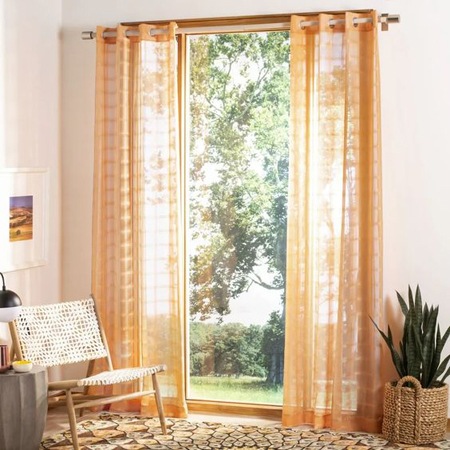 Time to take advantage of that summer sunlight! Switch out your curtains with something a little lighter and/or more colorful, like Winston Porter Moltz Solid Sheer Grommet Single Curtain Panels ($48.99 $33.74). This sheer orange is perfect for giving a bedroom a little lift!
7. Hang new art.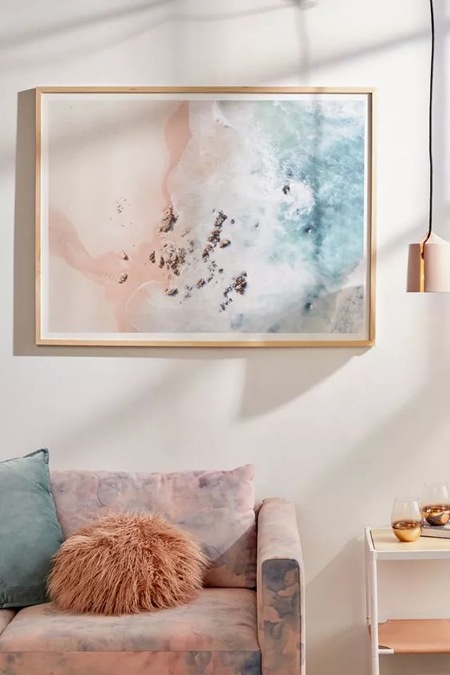 Hanging something new on the wall is one of the best ways to breathe new life into your room. Opt for something summery and bright, like a UO Ingrid Beddoes Sea Bliss Art Print ($19-259). Pick your favorite framing option and voila — instant summer vibes.
8. Take advantage of the sun!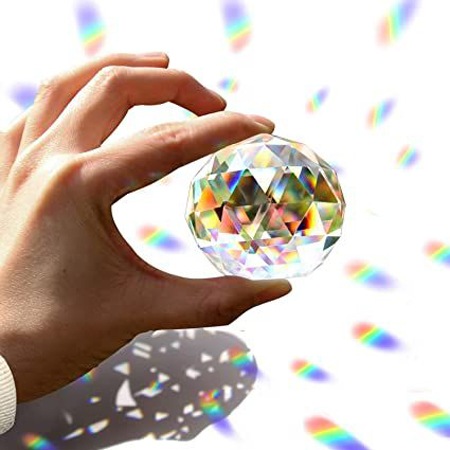 If you're lucky enough to have natural light in your bedroom, take advantage of it! Place a prism (Clear Cut Crystal Suncatcher Ball ($9.99)) or light-reflecting decal in your window and let the sun work its magic, filling your room with rainbows!
Don't stop with your bedroom — it's also a great time to shop for cute outdoor furniture. Check out our favorite picks from Macy's!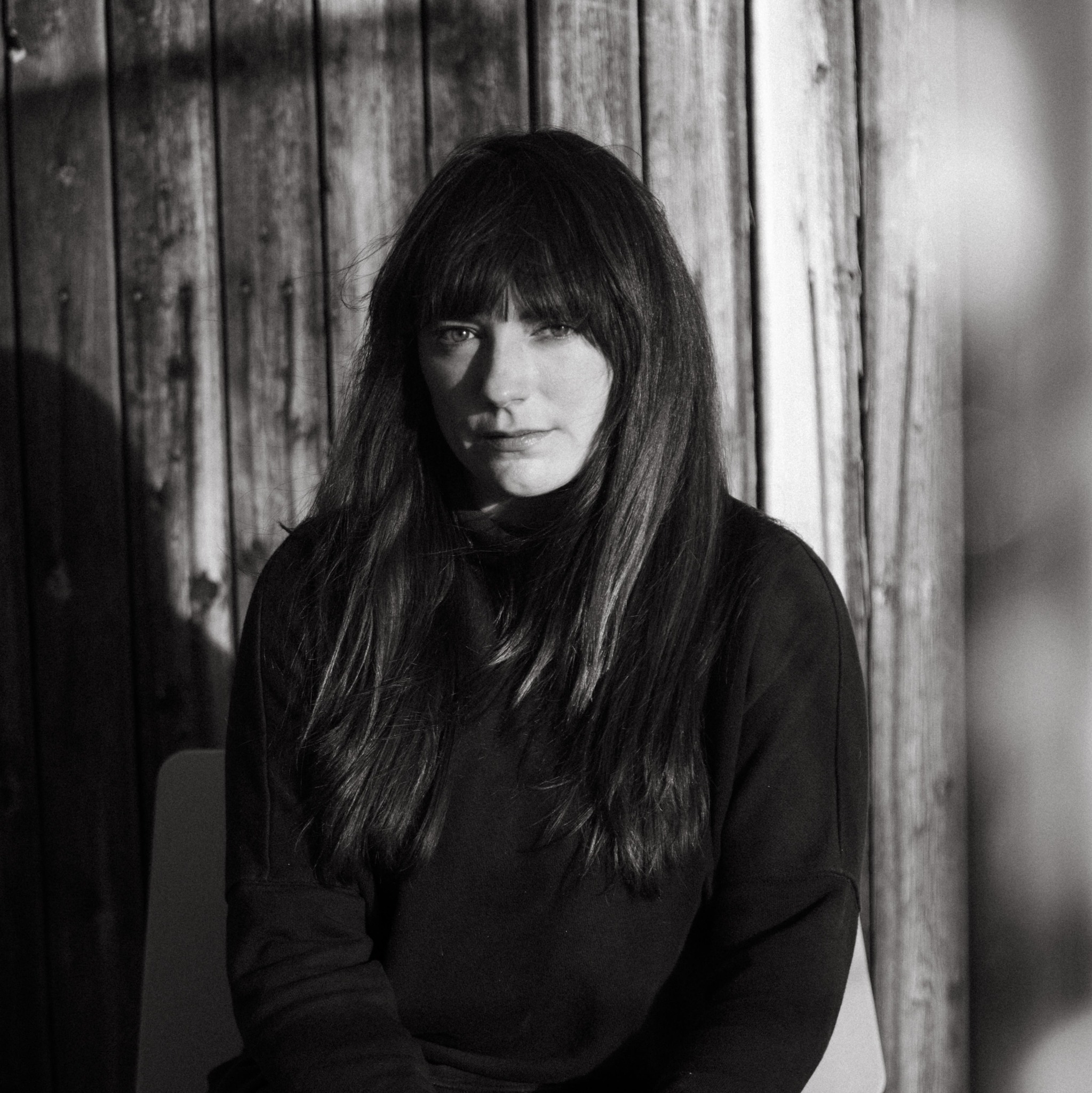 Allison Castloo is a writer, Bruce Springsteen enthusiast, and sixth-generation Texan living in Denton, Texas.