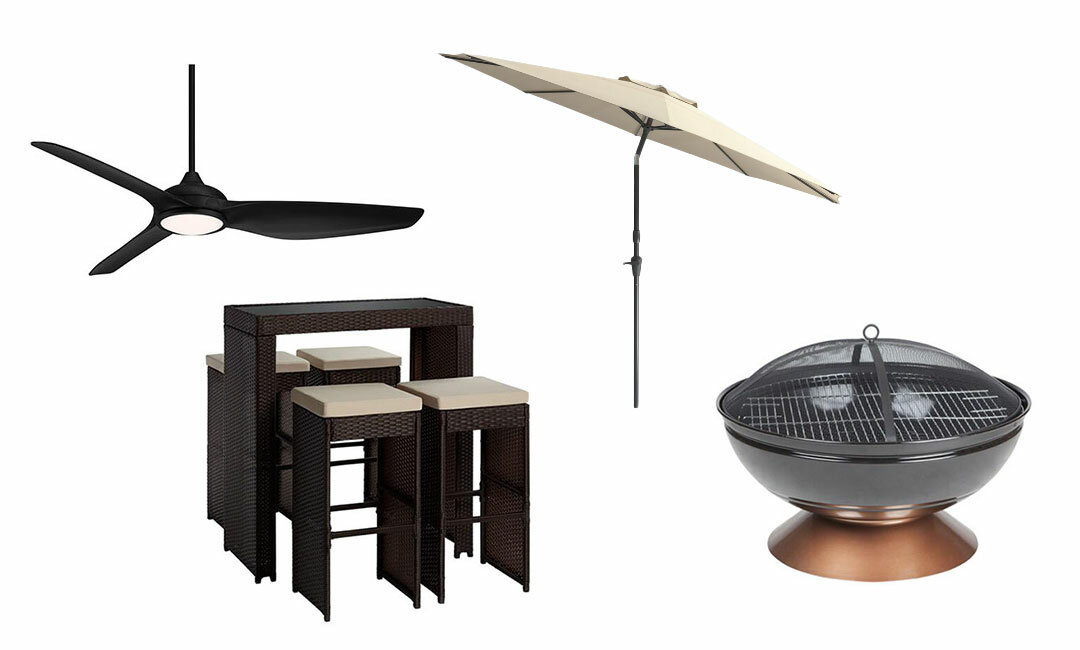 Disclosure: The backyard oasis items below contains affiliate links, which means we'll receive a commission if you click on a link. We hope you like our picks – click or tap the titles to shop!
As it finally begins to warm up, now is the best time to start creating your dream backyard oasis to bask in all summer long. Having pleasant outdoor spaces is proven to have many benefits for us, such as stress relief, exposure to fresh air, and warm sunlight. It can offer a place of calmness and solitude or for entertainment and socializing with family and friends. The joy of outdoor spaces is making them into what you want! Not to mention the bonuses of expanding your living spaces and increasing your property value. Knowing this, we often leave our outdoor space last to tackle when it comes to decorating which can often make it feel barren and overwhelming. That's why we've curated an affordable list of items to create your backyard oasis without breaking your budget for the perfect oasis to enjoy this summer.
With this contemporary, modern design, this indoor/outdoor ceiling fan will have you staying cool and comfortable on the patio during warm summer nights.

Adding this low-cost water feature will add a feeling of serenity to help you escape the hustle of everyday life.

This inexpensive wall light is our favorite pick to have by any door to guide you inside after sunset.

When Sunday finally arrives this lounge chair will be the perfect place to kick your feet up and unwind.

Brighten up your space with this wallet-friendly outdoor rug.

Get the marshmallows ready! This firepit is easy to set up anywhere making your oasis the perfect place for s'mores.

When it's finally time to relax grab these pillows to rest your head for a much-needed nap.

Adding plants to your space will add a sense of calmness and can also offer more privacy.

When the sun is beating down, having this umbrella will create the perfect shady spot to enjoy lunch outside.

This patio bar is the perfect place to gather with friends on a hot summer's evening.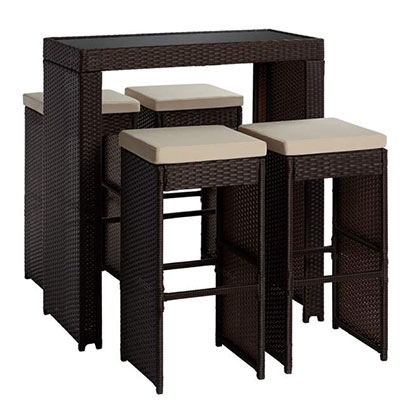 Want to add some extra lighting to your new outdoor oasis? Check out these stellar string lights to help give some added ambiance to your space!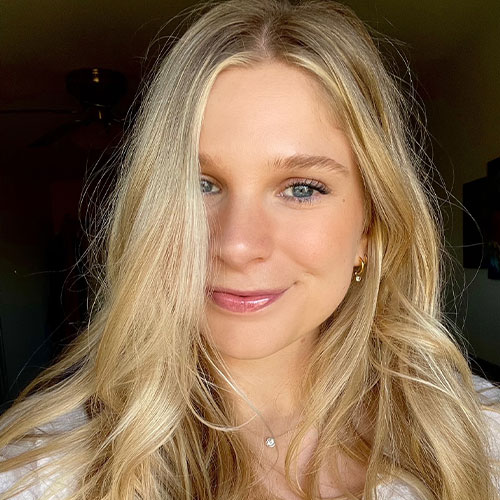 Beth is a Freelance Blogger for Blender Networks. When she isn't browsing the racks at the mall, Beth is often found relaxing with friends and family or working out at the gym.