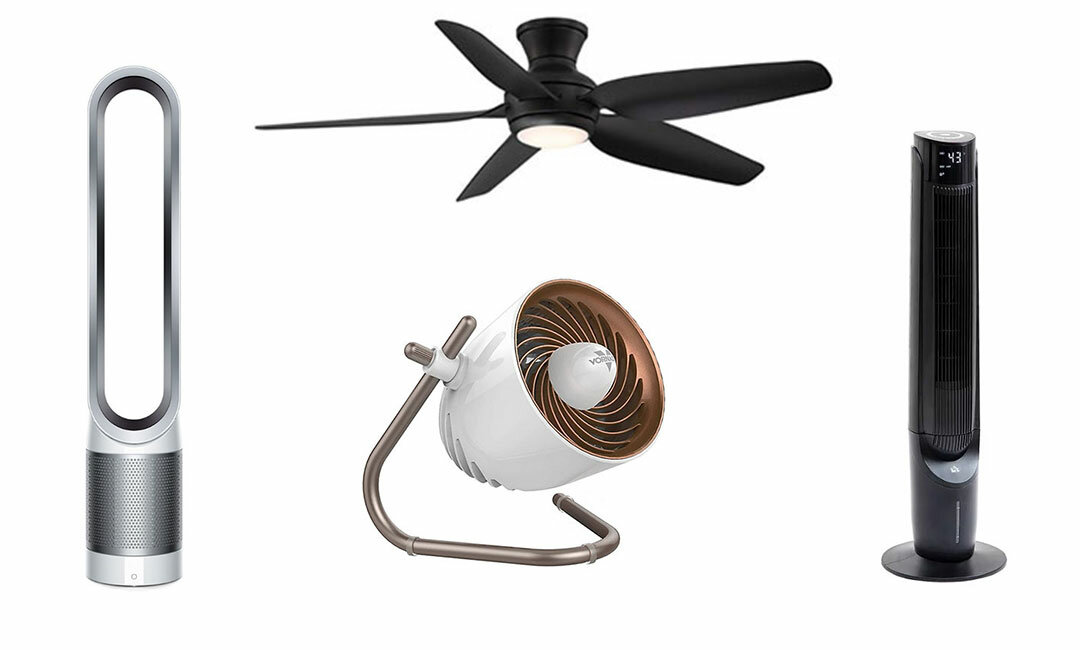 Disclosure: The powerful fans below contain affiliate links, which means we'll receive a commission if you click on a link. We hope you like our picks – click or tap the titles to shop!
As temperatures rise and the sun blazes, finding relief from the sweltering heat becomes essential. Whether you're working from home, relaxing in the living room, or trying to catch a good night's sleep, a reliable and efficient fan can make all the difference. From sleek tower fans to the classic ceiling fan (and even portable options that you can take anywhere), we've carefully selected a range of fans that prioritize performance without compromising on style. These 8 fans below are guaranteed to be your perfect cooling companion, working to keep you and your space cool and comfortable during the scorching summer months ahead. Check them out below!
Simple, yet elegant, this functional 52" Casa Vieja Diego Black LED ceiling fan will help you stay cool this summer – whether that's inside or outside, thanks to its' indoor/outdoor versatility.

The covenant classic Dyson is a must-have, to not only keep you cool, but to also purify the air you're breathing in. This purifier fan is wrapped with a 360°, vacuum-sealed Glass HEPA filter, removing 99.97% of allergens and pollutants from your home.

This powerful yet silent fan works to create a customizable airflow and provides widespread coverage with 80-degree oscillation. Designed with 3 wind speeds and 3 wind modes, this low-noise fan will help you create a comfortably cool environment without the noise.

Tackling some renos this summer? Well don't skip out on purchasing this Jonathan Y Asher 3-Lightr Industrial LED Ceiling Fan. For a reasonable price-point, this ceiling fan creates a farmhouse chic vibe, complemented with 3 different fan speeds to suit your needs.

This matte white ceiling fan from Lamps Plus will help you create that contemporary-modern look, without breaking the bank. This Grand Regal indoor ceiling fan is the perfect choice for keeping your space cool, without compromising style.

Looking for a fan to help keep you cool while you're sitting at your desk this summer? This Pivot Table Top Fan from Lumens is your answer. Available in four different finishes, this table top fan is an energy-efficient lifesaver for those warm summer days. The compact modern design allows for multi-directional airflow throughout the room while taking up minimal space in the room.

Complete with ice cooling technology, this fan gives you the feel of an air conditioner without taking up lots of space. Its design is easily transportable, making it a must-have if you're heading out on an adventure this summer.

This stylish two-toned ceiling fan from Lamps Plus will help you embrace the after-hours glamour of the Vegas Nights collection. Complete with an integrated LED module, you'll be able to add some additional ambient lighting to your space, while keeping it cool.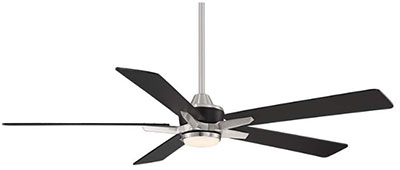 Looking for some additional summer decor to liven up your space this season? Check out these affordable patio furniture options to help you create your own outdoor oasis!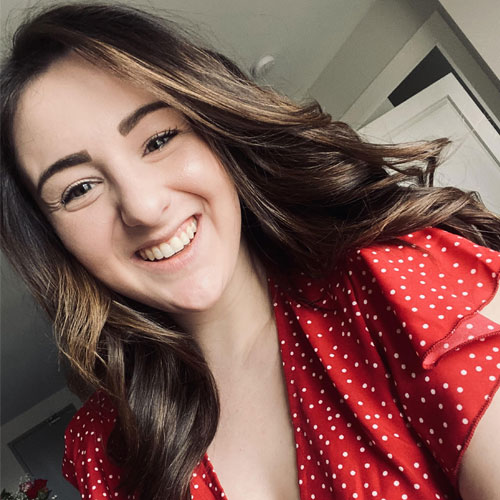 Hayleigh Butcher is a Content Writer & Brand Strategist for Blender Networks. When she's not managing blogs for FitMinutes, The-E-Tailer, Cartageous, InStyleRooms, NurturedPaws & Shoelistic, she's finding a new trail to hike with her dog, Gemma or finding the best new spot in her hometown of Bedford, Nova Scotia for an iced coffee!