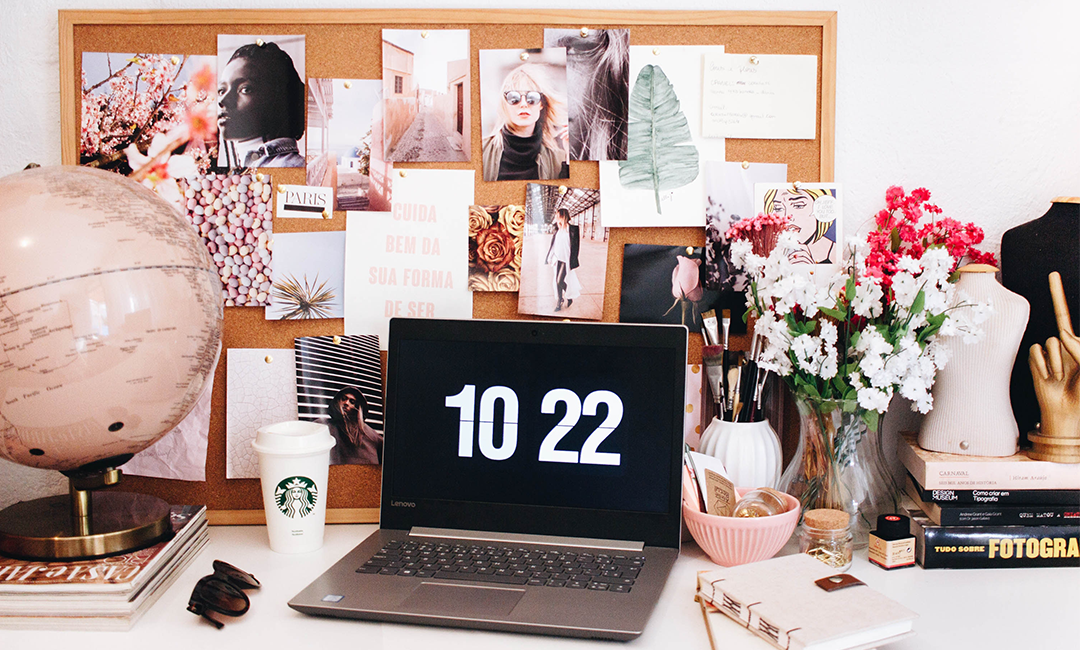 Do you have a head full of ideas but a desk full of clutter – or worse, no desk at all? Let's change that! You know how the saying goes, "With a new year comes a new home office." Ok that's not a saying, but it might as well be around here.
If you follow InStyle Rooms on Pinterest, then you've probably seen our obsession with cute home offices growing. The ideas and styles are endless, so we wanted to round up just a few ideas to get your creative interior design juices flowing. But really, our Home Office board is brimming with way more cute ideas, so give us a follow and save the ones that inspire you.
1.  Huge Mood Board

Give your ideas and inspiration some air by starting a huge mood board. We're talkin' about a wall-sized mood board. Hang up anything and everything that inspires you: photos, articles, quotes, fonts, designs, anything.
2. Partner Desks

Do you have a partner who also needs their own space to work on projects? Or do you want one workspace for computer activities and one for hands-on projects? This two-space setup is perfect. We love the table in the middle that adds an extra layer of separation.
3. Plant Lady

Having a plant or two (or five) around can help bring a fresh perspective to your creative thinking. Whether you're a bonafide Plant Lady or a plant-owning newbie, there are tons of plants out there to bring some green to your workspace, like succulents, fig plants, spider plants, Pothos, and more. Check out this list of good indoor plants from Today.
4. Wire Wall Grid

If you like your office area neat and super organized, try putting up some wire wall grid panels. You can hang small baskets, buckets, cups and more from the wires to create a more unified space. Check out this 2-pack of panels from Amazon for only $32.99!
5. Shelves, Shelves, Shelves

We love shelves. We love putting things on shelves. We love when shelves line up just right. We love 'em. So hang a few shelves above your desk and fill those babies up with photos, gifts and souvenirs from past travels. Not only will they add function and beauty to your office space, but your creative muscles will start flexing every time you look at these nostalgic gems.
6. Clipboards

Well, this is an easy and creative way to keep your office art fresh! Hang a few clipboards on the wall and then clip a photo, print or your own beautiful artwork on each one. You can create a little mood board and change out the prints as often as you want to keep things fresh. Plus, you won't damage the print with a thumbtack. Win, win, win!
7. Bright Colors

Is your office space just missing that… thing? You can't quite put your finger on it, but maybe that thing is fun! Paint one wall a bright color, hang a disco ball, add pretty garlands, buy a crazy painting or invest in a unique chair. Just add a little color and fun to your office!
Let's be pin pals! Follow InStyle Rooms on Pinterest. And if you give your home office a little makeover, share the photos with us! You can find us on Twitter, Facebook and Instagram.
Featured photo by Ella Jardim on Unsplash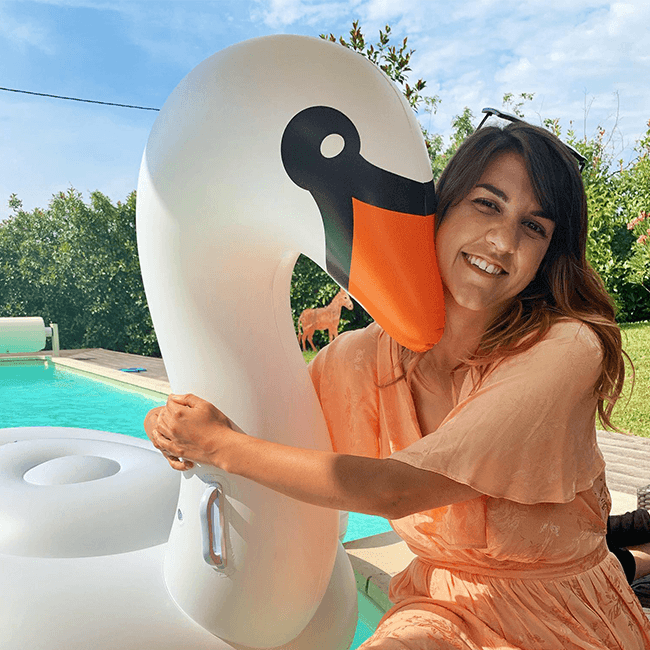 Jenna De Stefano is a writer and amateur french fry critic living in Los Angeles. She loves cooking big breakfasts, taking photos of her dog Huck, and stalking home decor accounts on Instagram.