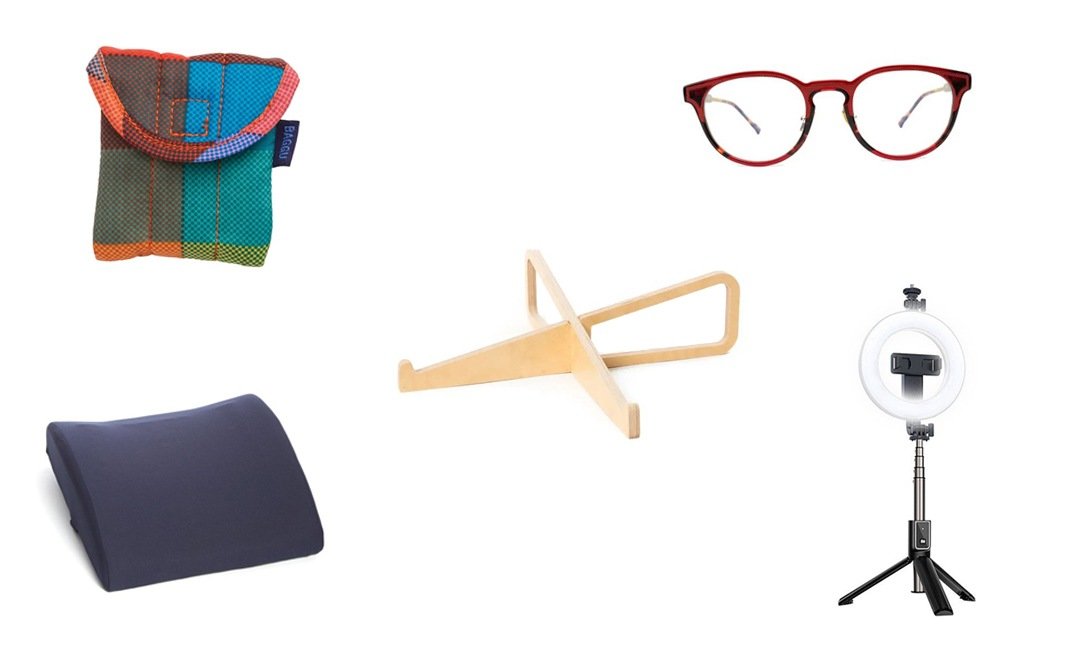 Disclosure: The Zoom accessories below contain affiliate links, which means we'll receive a commission if you click on a link. We hope you like our picks!
We're over a year into this pandemic and chances are, you're getting a little tired of Zooms and FaceTimes. We get it — nothing beats in-person hangs with your inner circle! But whether you're adhering to a vaccine schedule, trying to catch up with friends that have moved away, or you're just settling into pique homebody status, we've got some product recs for you! Keep reading for some handy Zoom accessories to make virtual hangouts more comfortable.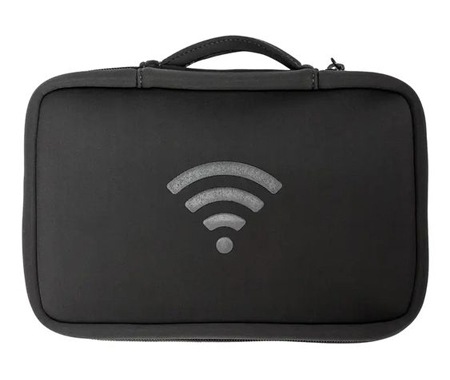 Tip: it's easier to hop on an impromptu video chat when you keep your tech gear organized and ready to go! This cushy neoprene bag is perfect for keeping tabs on your cords, earbuds and more.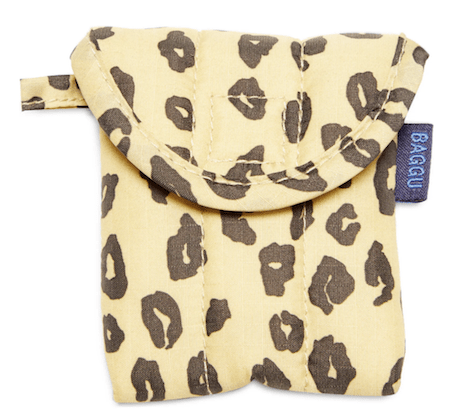 No one likes looking for their AirPods. And thanks to this eye-catching Baggu case, you won't be looking for long! Simply slip these into your pocket, tote or backpack to ensure you'll always have headphones (and a microphone!) for any upcoming calls.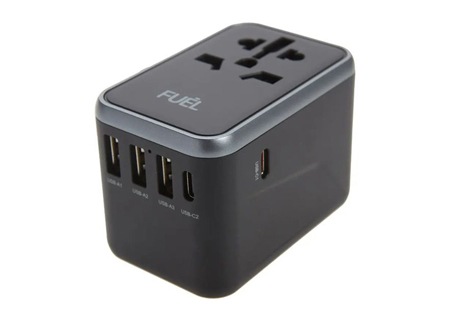 Nifty colorful Zoom accessories aside, you've gotta start with the right charger! This travel power adapter ensures that you'll have enough juice for all the FaceTimes you can handle!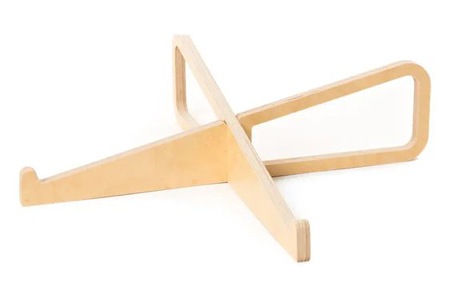 Remember working those angles on MySpace? This is kind of the same concept! This easy-assemble laptop stand helps you maintain proper back and wrist posture *and* lets you tilt your screen for a more flattering camera angle.

Ready to rock some bold frames and protect your eyes from harsh blue light? These modern frames are here to save the day and earn you some compliments in the process — no prescription required.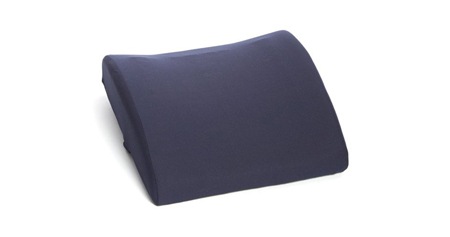 Let's face it: not all office chairs are created equal. If your work chair isn't the comfiest, grab a lumbar pillow! This one is made from soft yet supportive memory foam with a layer of cooling gel. You can even use it while you're driving (and not on Zoom, of course).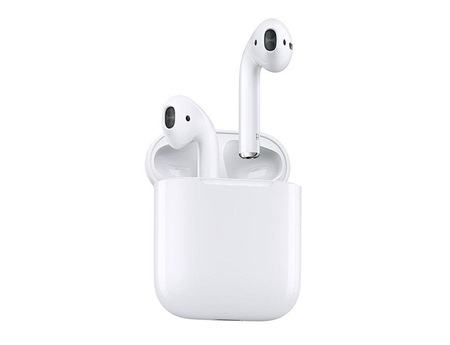 If you haven't joined the AirPods club, now's the time. In addition to ensuring that you always have headphones and a microphone handy, they're also perfect for catching up on your playlists and podcasts.
Aiming to save a little time around the house? You're in luck! Check out these smart home gadgets that are WOWing us at the moment!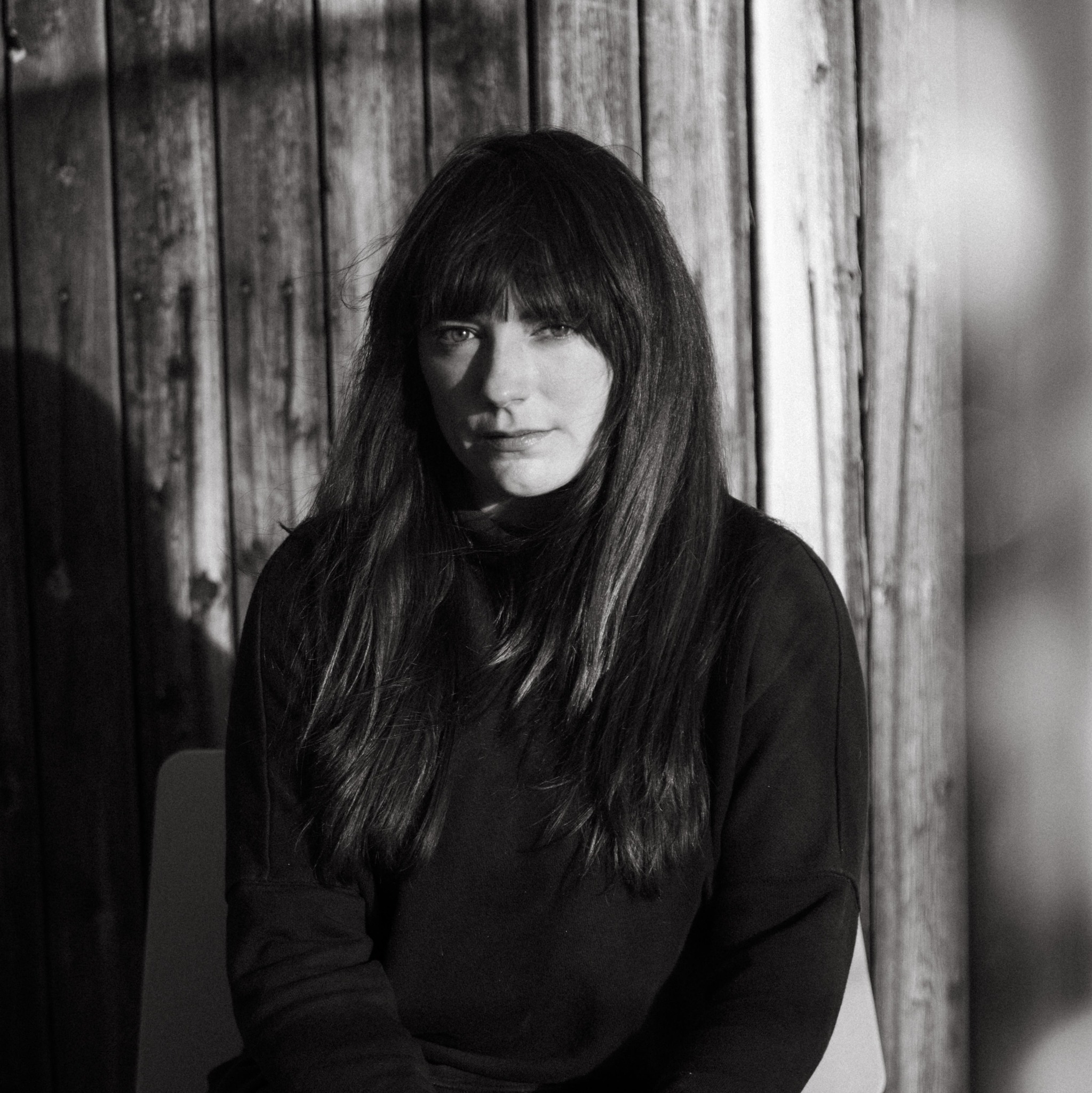 Allison Castloo is a writer, Bruce Springsteen enthusiast, and sixth-generation Texan living in Denton, Texas.