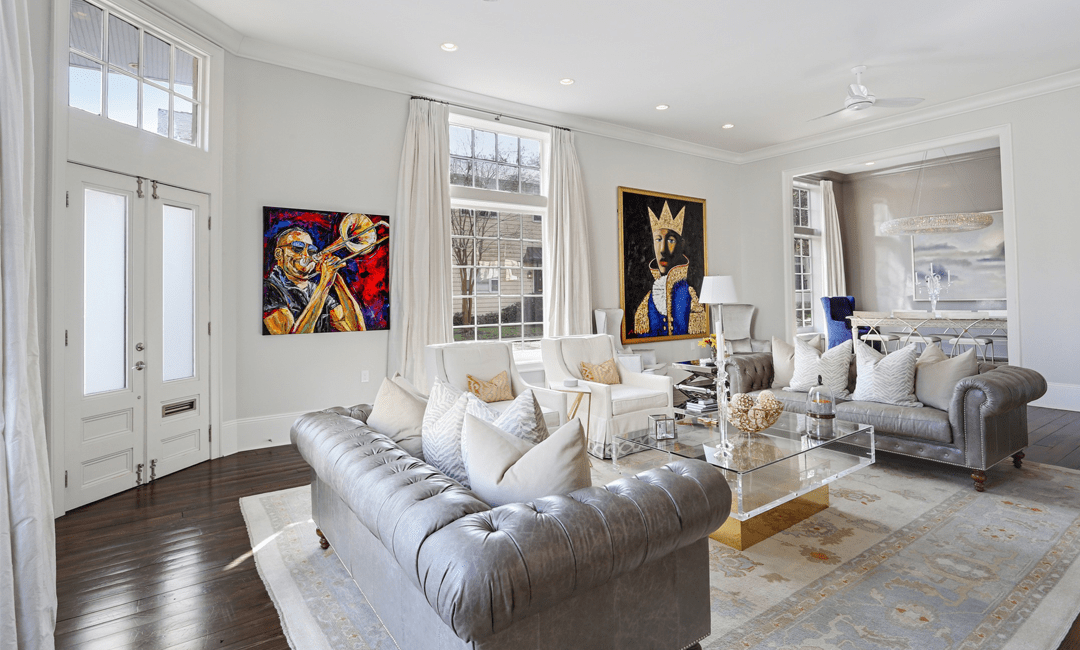 With the new year in full swing, there's a chance you're looking to update your home with a new style – one that brings more joy into your home. There are countless artistic mediums from pottery and watercolor art, to paper flowers and embracing color that you can incorporate into your home. But to truly find the right artistic home décor that speaks to you, you might be looking for a starting point.
That's why we've reached out to artists and designers from San Diego, CA all the way to Toronto, CA for their best tips for bringing joy into your home this year. Check out what they had to say so you can start decorating your home today!
It's not as hard as it looks, really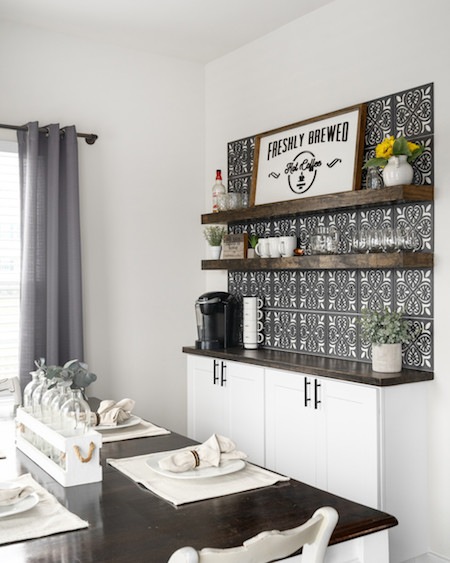 It is so easy to get intimidated when it comes to DIY projects, but there are countless ways to make your Pinterest dreams feel more achievable and affordable. Try looking for pre-made pieces – like stock cabinets, shelving units or floating shelves – that you can piece together to get that custom feel. – Marcy, Owner/Operator of SimplyYoursByMarcy
Don't be afraid to mix and match décor styles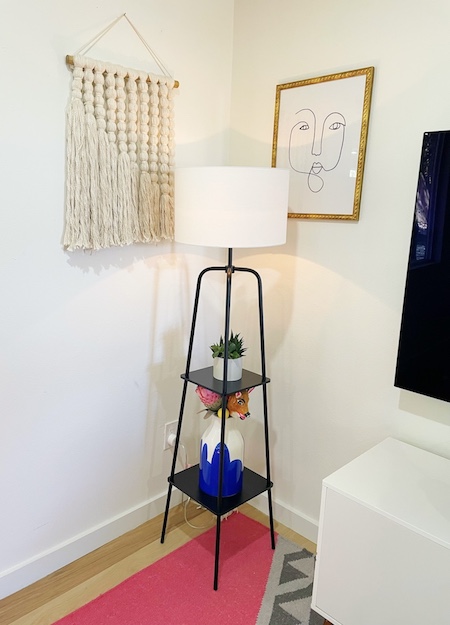 A floor lamp recently caught my eye at Target, but I wasn't sure if it was my style – I'm more of a boho/mid-century modern gal and this lamp was giving off modern/contemporary vibes. I'm so happy I brought it home though – it fits nicely with everything else in my living room and adds a wonderful glow to the space. – Melody Rose Rowan, InStyleRooms
Make your home bloom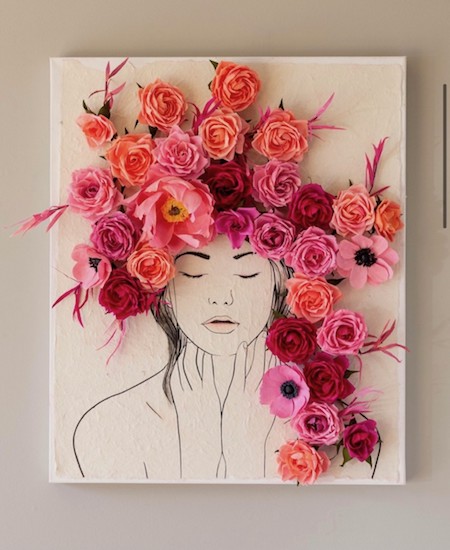 Paper floral canvases will brighten up any room and bring it color, texture and life. Your walls will bloom with a beautiful dimension. It's perfect for those who love flowers but prefer not to maintain "fresh" ones, or prefer clear table surfaces. – Kelly Grace, Paper Floral Co
Start with simple and stylish watercolors paintings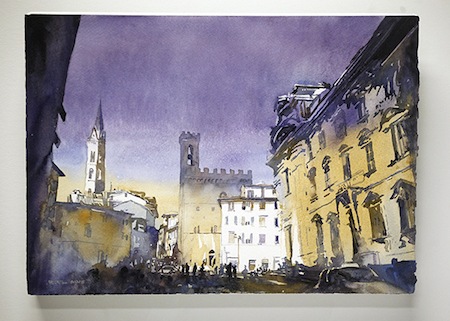 Consider buying watercolor paintings mounted directly onto cradled wood boards – skip the plexiglass/glass. These small to medium-sized paintings are perfect for accent walls or as a collection for a larger wall. Waterproof and sealed with UV Archival finish, these paintings offer a simple, stylish way to add color to a room. – Ryan Fox, AWS, NEWS, WSNC Ryan Fox Painting
Bring a bold statement into your space
My best tip is to look for objects that make a bold design statement in your home. A piece may be functional, but it should also work as an object even if not used. – Cuong Ta, Cuong Ta Ceramics
Consider how the pottery feels
One of the most important things when purchasing pottery is to think about how it feels in your hands. A well-made piece of pottery that has a great weight and nice form can really make an average day feel special. For example, starting your day with a mug that holds your hands just right really can make a difference. – Sophia Keys, Apricity Ceramics
Having colorful artwork on the walls can bring you joy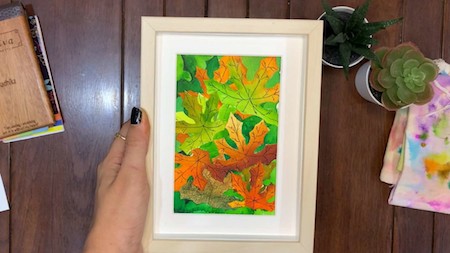 Watercolors lend freshness, luminosity, and simple air to your space. Create an abstract piece with your loved ones by splashing some colors, and hang it up on your favorite wall. Pastel colors add warmth and moderation. Vivid Colors: luminosity if it's used with well-balanced intense tones (yellows, light greens, oranges). Fine or faint natural colors: add a sense of composure, tranquility, and calmness. – Nupoor, Design Manager, Viviva Colors
Go eco-friendly with paper flowers
The trend to decorate with large (or even giant) paper flowers in past years has grown beyond just weddings and special events, and now spreads widely to home interiors as well. What could be more beautiful and cuter than a nursery backdrop made of eco-friendly flowers in pastel colors, which the baby will stare at? Or think of a modern and sleek flower set made of luxurious metallic paper for living room or entryway wall décor? Large paper flowers are always a great way to make an impressive statement on your wall spaces. – Oksana, FancyBloom
How do you want to feel when you see the art on your walls?
The art you choose should please you. That might seem like a "no-brainer," but it's easy to worry that we don't know enough about art to choose the "right art" for our walls. Whether it fits with the "décor of the day" is far less important than whether it makes you smile. Do you like the colors, the movement or the energy in the imagery: will it help you to feel at home? Art can set the mood. You get to choose and feel free to ask the artist for assistance too. – Patrice A Federspiel, Art of Aloha
Balance color with neutrals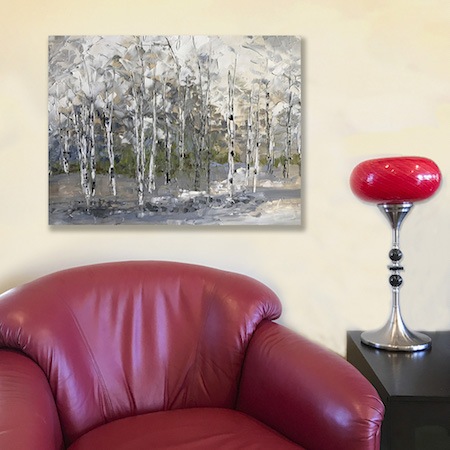 If your art is bold and bright, center it around neutral-colored walls and accessories, letting the color be the focal point. If your furniture or accessories are filled with color, balance it with neutral art. – Kate Moynihan, Artist, Author, Speaker
Embrace color in the designs
Look at the color forecasts and try and interject a new paint color into a spot in your home, whether it's changing out your front door color or making a dramatic choice for a powder room. Paint is a simple trick for updating tired spaces. I am currently loving Benjamin Moore's color of the year, October Mist, which would be a very elegant choice for kitchen cabinetry. – Patina Modern
And lean into the color green
Embrace this new color trend that creates a soothing change of scenery and packs a punch in your home design. Whether implementing this color on the walls, with a piece of furniture or adding a variety of accents, you'll love the calming effect this design exudes. – G.Home
Elevate your dining room with style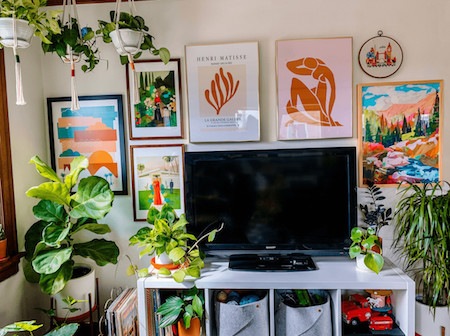 Bringing your stitches outside the hoop and onto your décor is a fun way to add texture, color, and personality into your home. One of my favorite places to embellish starts at the dining room table. Tablecloths, napkins, and runners can all be upgraded with unique hems, corner accents, monograms, or even add names for custom place cards. – Gentry Sanders, The Green Mad House
Decorate your space with intention
If you want to add warmth and charm to your home without compromising functionality, display ceramic pieces with intention. Hang your favorite handmade mugs, vases, or other vessels to create a statement wall that is also a useful design element. Try decorating your space with pieces that are both beautiful and purposeful. – Samm A. Stafford, Artist/Owner at The Clay Moon
Embroidery brings in a special touch
A lot has changed since our grandma used to do embroidery. Though hand embroidery commands its unique place, digital embroidery has invaded the fabric embellishment category in a big way. Cross stitch embroidery is one of the methods that require precision. With the help of digital embroidery, intricate designs having cross stitches as small as 1.5 mm can be embroidered. Also, life-size creations can be executed in a few hours and not months, as in the case of hand-stitched cross-stitch embroidery. So, if you love cross-stitch embroidery, transform your home with some simple yet beautiful pieces of digital embroidery. You'll cherish your efforts after the final look of your home. Some examples include: abstract door panel piece, a designer pouf, front door hanging, table runners, wall frames, greeting cards, pillow tops, and coasters. – Debashish Ghosh Founder CEO, Cre8iveSkill
Originally published by Redfin
Looking for more home décor picks? Check out these Colorful Gifts for the Home.