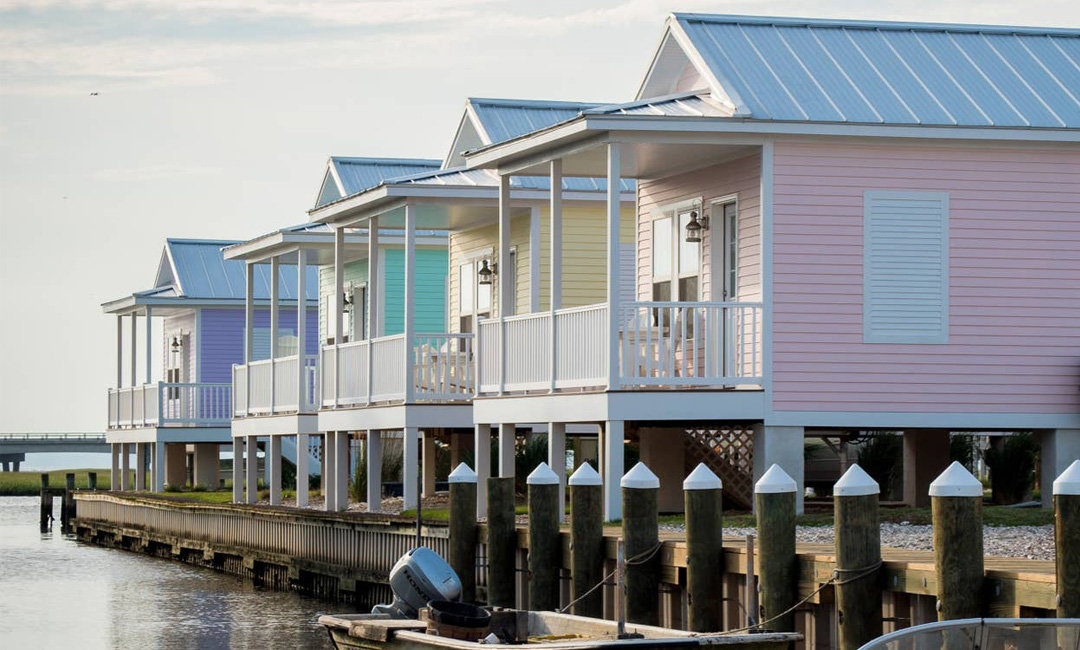 Summer is almost over and the coast is definitely calling. As if we needed another reason to break away and soak up the final days of the season, these beachy spots have us draining our remaining vacay days and packing our bags in a flash. Scroll on for quaint coastal cottages and bright, modern digs that are definitely worth the splurge.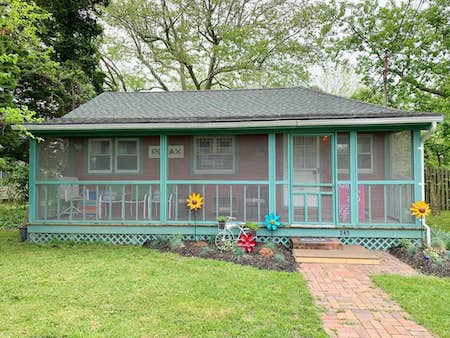 This bright little space is less than a mile from the beach *and* the center of town. Bring your BFF or SO (don't forget your pup!) and enjoy a warm night on the screened porch or corn-hole on the lawn. ($200/night)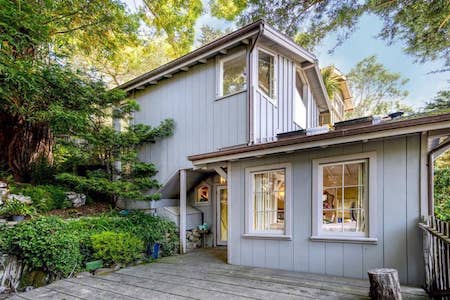 This rustic gem is only minutes away from the shore, so you can spend the day at the surf and retreat back to the house for A+ views on a private deck. ($120/night):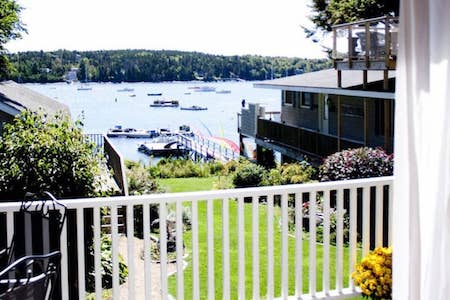 Unwind by the sea and take in some stellar scenes of the harbor at this deck cottage. And be sure to arrive hungry—this place has some pretty amazing restaurants nearby. ($128/night)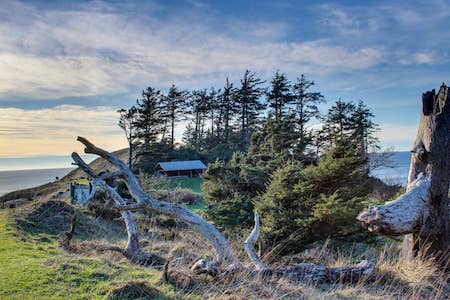 Make a romantic getaway to coastal Oregon and stay in this light-filled studio, only *500 feet* from the beach. ($128/night)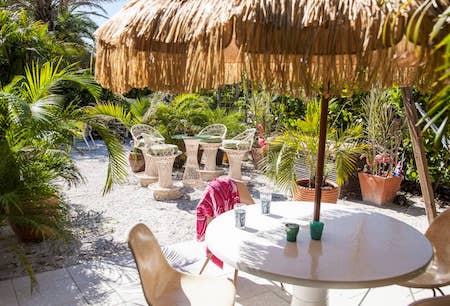 Take a trip with up to five of your closest friends to this bright and cheery beach house. This fresh mid-century modern vibe is definitely a fresh air from the other seaside cottages out there. ($245/night)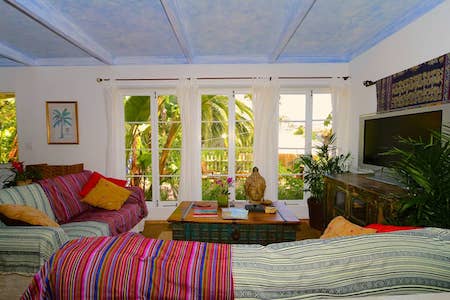 Hide away in this eco-remodeled tropical cottage *and* come to the beach already prepared. This cute listing includes bikes and surfboards! ($250/night)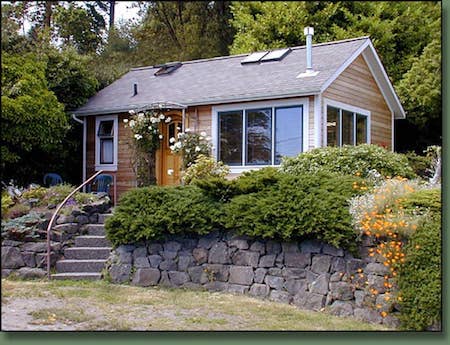 This lush cottage is the lodging of dreams. Surrounded by greenery and within walking distance to some of Port Townsend's cutest spots, this quaint little cottage is a GREAT choice for a romantic weekend. ($125/night)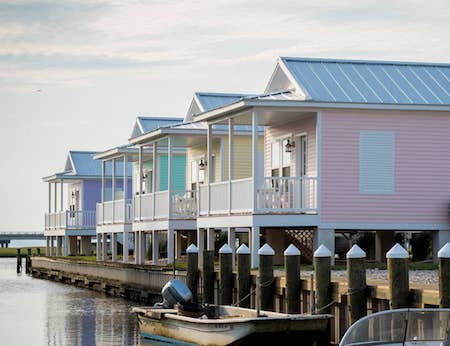 Who wouldn't want to spend a weekend at these Instagram-worthy pastel retreats?!  Soak in some breathtaking views of the Chincoteague Bay and Channel and explore the restaurants and Chincoteague National Wildlife Refuge nearby. Oh, and the beach is also *right there*. ($229/night)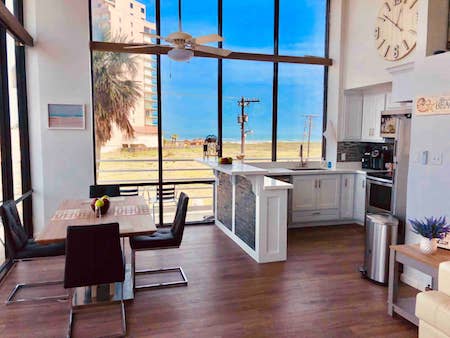 Experience the sunrise and sunset all from the privacy of this ultra-modern hideaway. And let's talk about the views from these floor-to-ceiling windows… ($105/night)
Headed out on the road? Check out 10 Art Prints to Inspire Your Next Road Trip.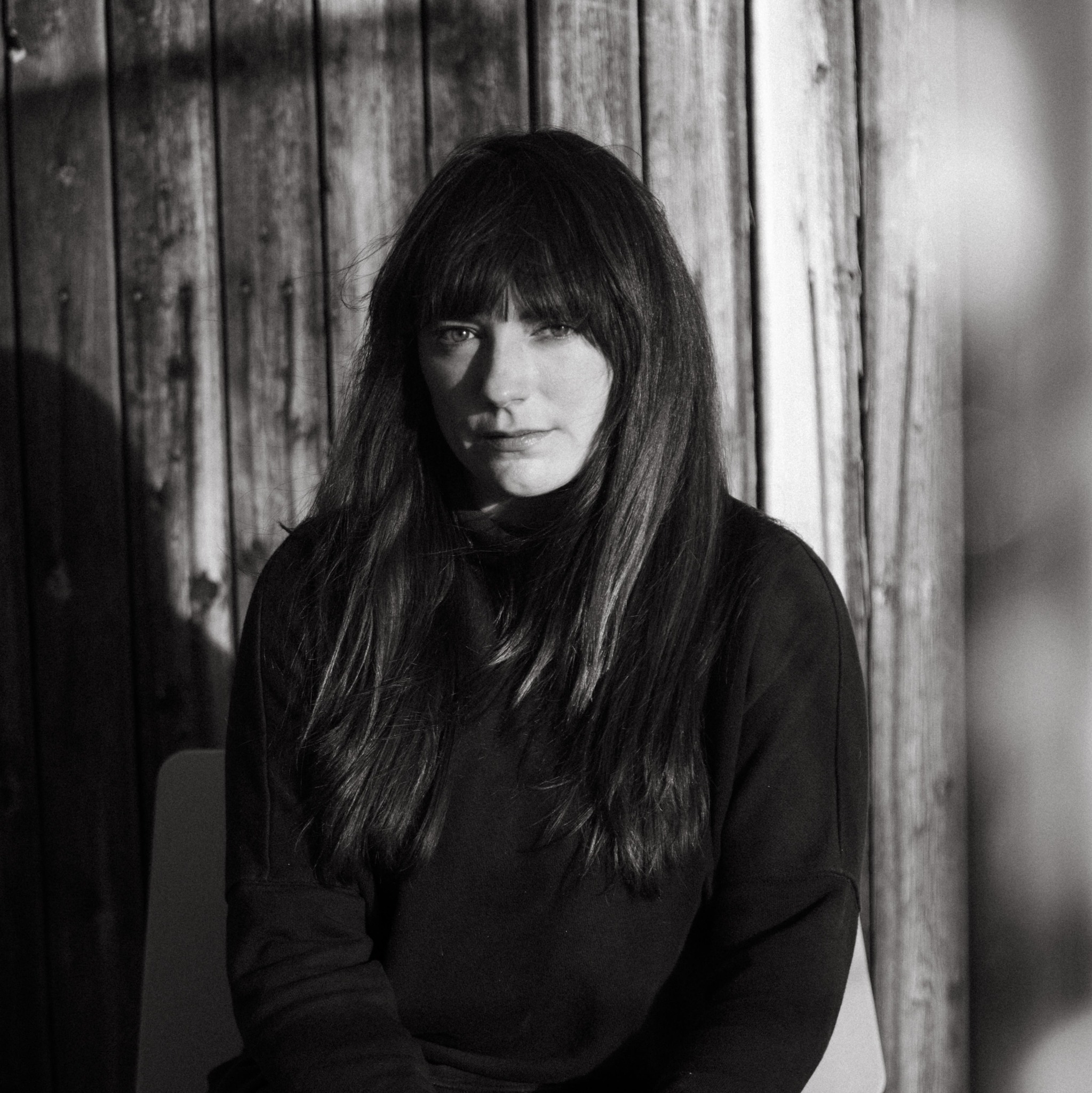 Allison Castloo is a writer, Bruce Springsteen enthusiast, and sixth-generation Texan living in Denton, Texas.