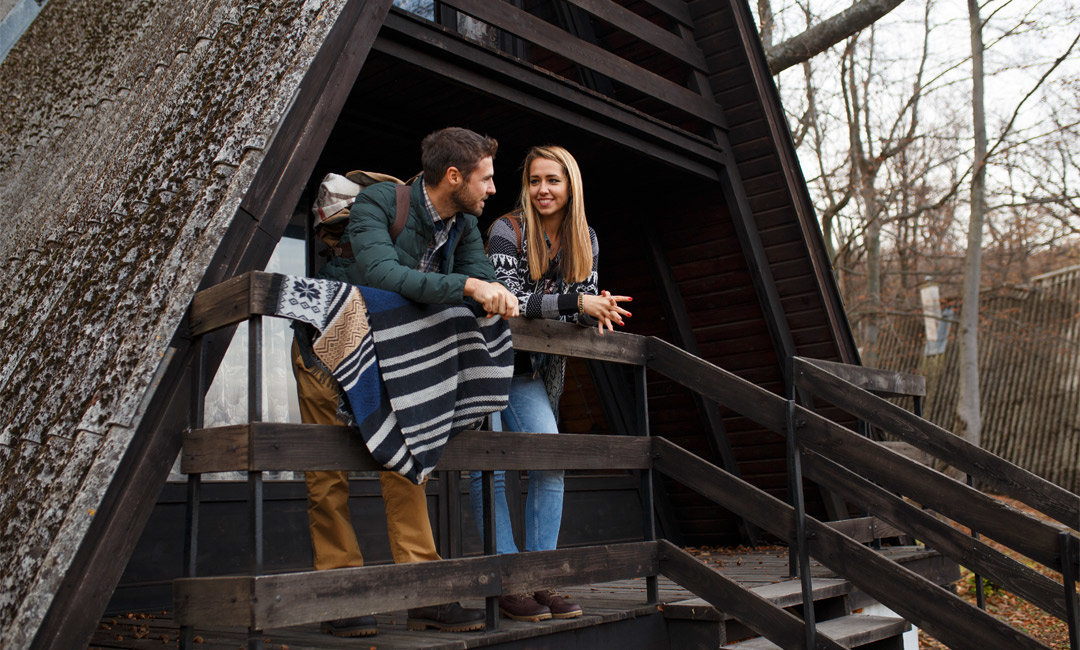 Disclosure: The below contains affiliate links, which means we'll receive a commission if you click on a link. We hope you like our picks!
If you and Mother Nature need to spend some quality time together, there's definitely some cozy Airbnb cabins out there to help make that happen. So whether you're wanting to get away from your desk or explore the great outdoors with your closest pals, scroll on for some gorgeous cabins you'll wanna book ASAP.
Need a ride to your cozy cabin? Check out the best flight deals from our friends at CheapOair!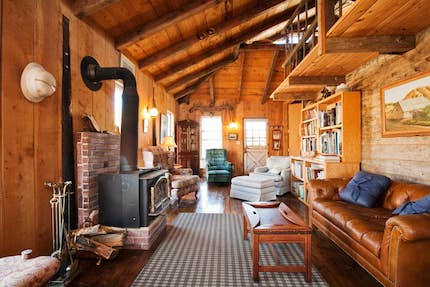 Located on a 500-acre working cow ranch, this gorgeous cabin will feel like worlds away. But just in case you need to get back to a city, this cozy Airbnb cabin is also about 45 miles northwest from San Francisco. (Around $215/night, Accommodates up to 5 guests)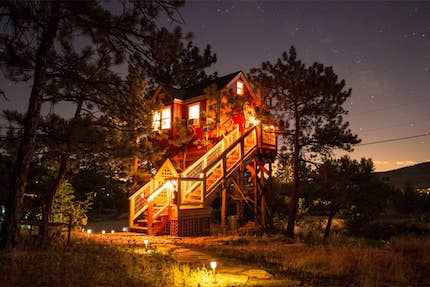 What's better than a gorgeous cabin? A gorgeous cabin in the trees! If you're heading to Rocky Mountain National Park, make sure you stop here. Expect big views, a comfortable fairy loft and a totally unique experience. (Around $250/night, Accommodates up to 2 guests)
3. Belle âme, Smithville, Oklahoma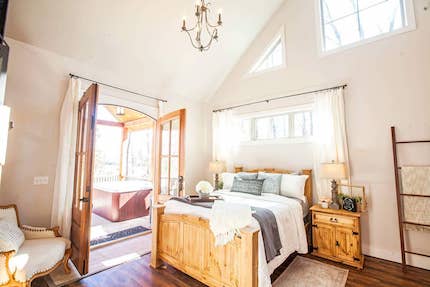 When it comes to cozy cabin Airbnbs, this light-filled cabin is straight out of a dream. With 10 foot walls, 22 foot cathedral ceiling and plenty of windows, it definitely won't feel stuffy. (Around $209/night, Accommodates up to 2 guests)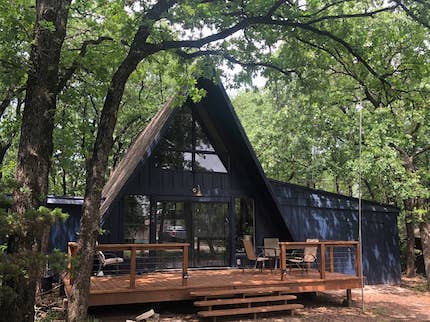 Whether it's a romantic weekend away or a fun trip with friends, this beautiful A-frame cabin is perfect for all of the above. (Around $95/night, Accommodates up to 6 guests)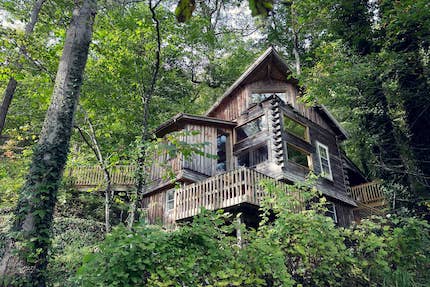 This huge log cabin is within walking distance to Natural Bridge State Resort Park, so it's pretty safe to say that you and your five closest friends are going to clock some serious nature time for the weekend. (Around $134/night, Accommodates up to 6 guests)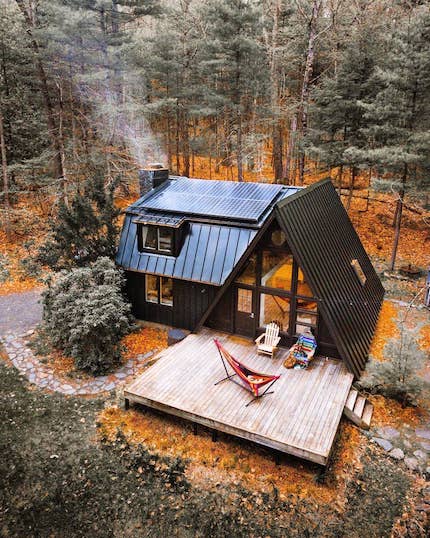 Wanna go off the grid? Book yourself some time away ASAP at this recently renovated space. The beautiful open floor plan, chef's kitchen, and soaking tubs will ensure it'll be some time well spent. (Around $255/night, Accommodates up to 4 guests)
7. Sky Haus, Skykomish, Washington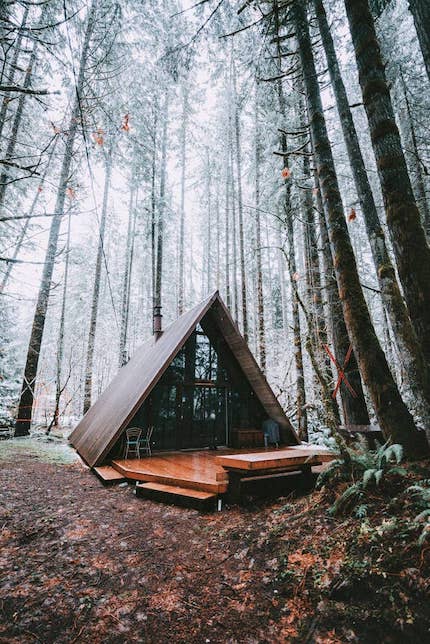 When thinking about all the cozy Airbnb cabins out there, this is definitely the one of our dreams. And if this postcard-worthy view isn't enough for you, you'll be about 15 minutes from the slopes and some of the best hikes the Pacific Northwest has to offer. (Around $220/night, Accommodates up to 4 guests)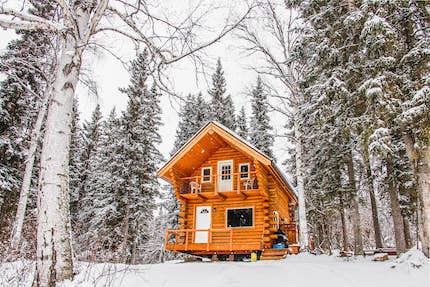 This beautiful snowy abode overlooks Creamer's Field Waterfowl Refuge, so expect plenty of animal sightings. Honestly, does it get any better? (Around $85/night, Accommodates up to 4 guests)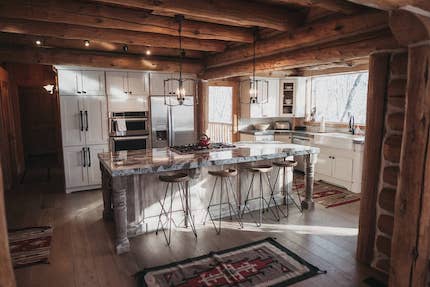 Tucked away in the pines on the backside of Mt. Timpanogos, this Instagram-worthy cabin is an A+ choice for a true 'treat yourself' weekend. Did we mention there's an outdoor hot tub?! (Around $485/night, Accommodates up to 8 guests)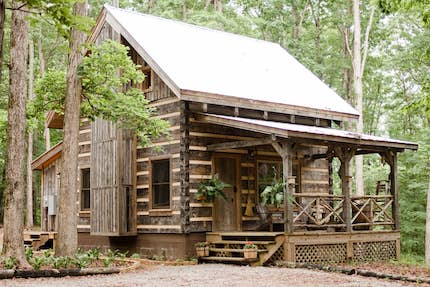 Sure, it's called the Honeymoon Cabin, but there's enough room for three of your closest friends, too. Oh, and it's also about 20 minutes from Loretta Lynn's cabin. Score. (Around $80/night, Accommodates up to 4 guests)
Wanna build your Airbnb wishlist? Check out 10 Dreamy Airbnbs Near National Parks!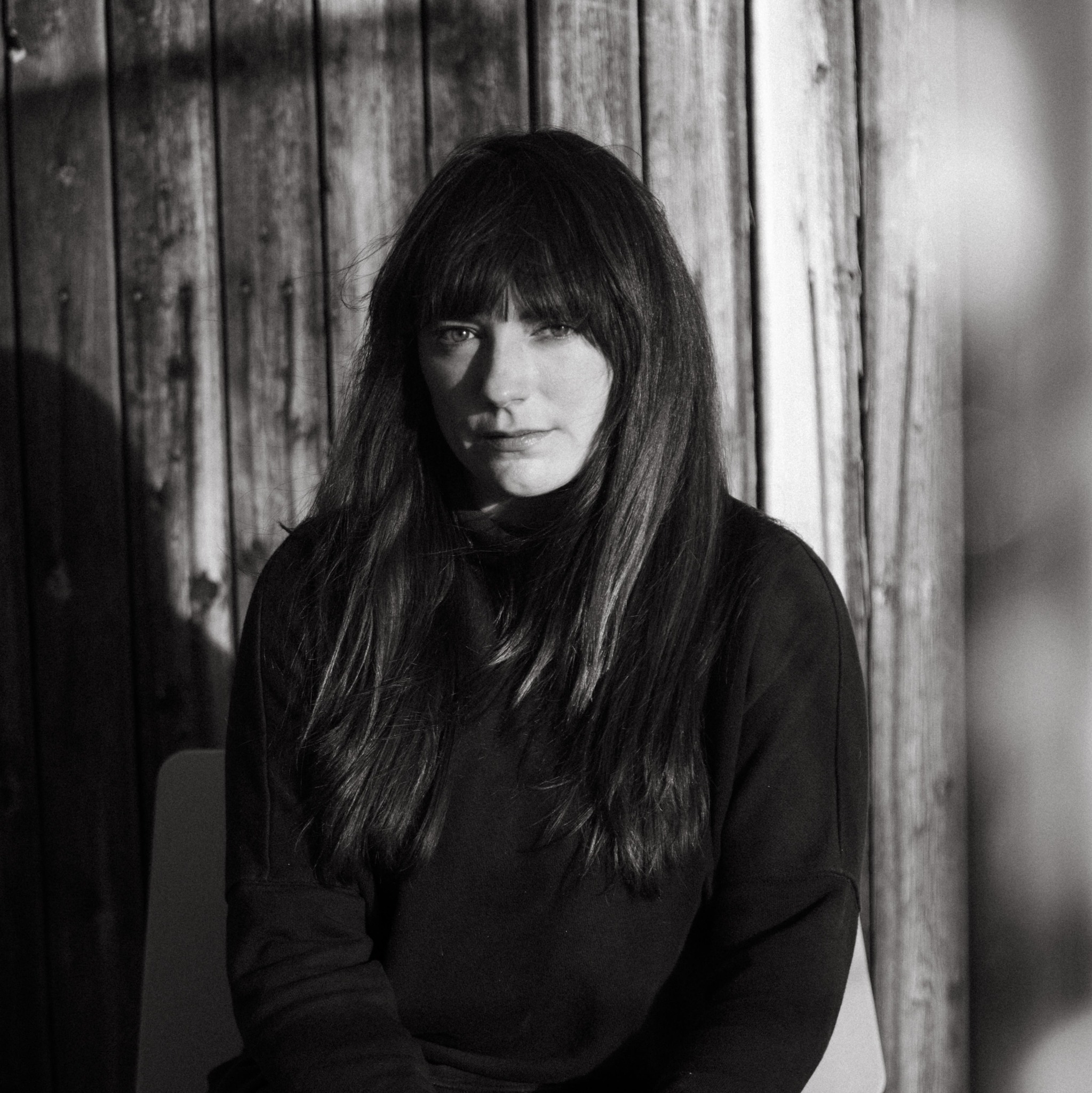 Allison Castloo is a writer, Bruce Springsteen enthusiast, and sixth-generation Texan living in Denton, Texas.