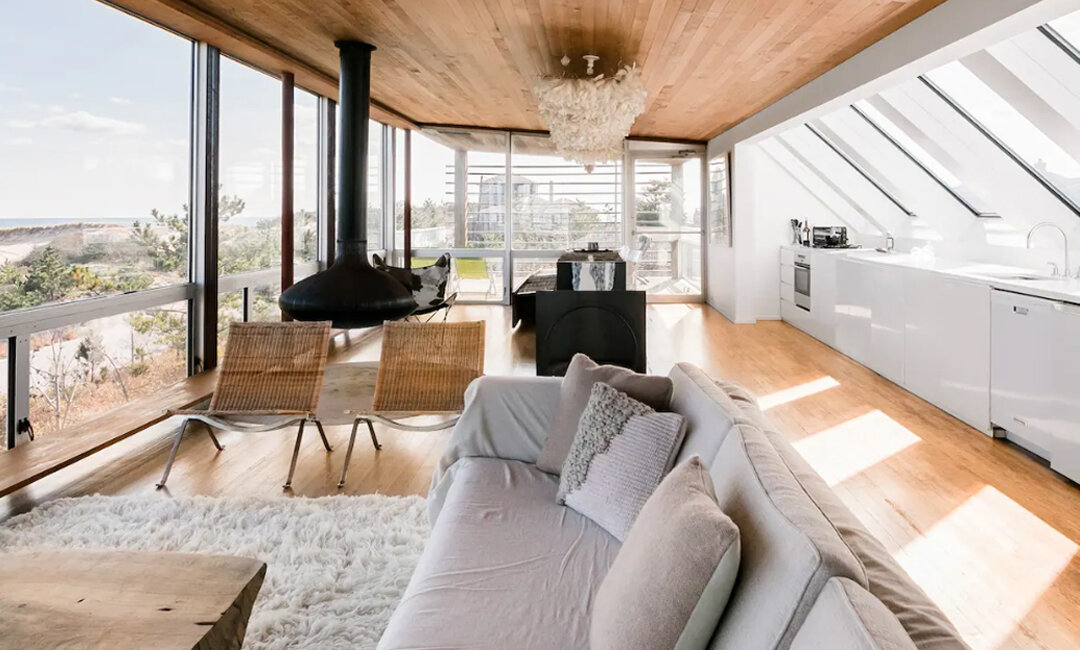 Featured Image via Airbnb.com, Hosted by David
PSA: It's always a good time to pack it up and head to the beach! And whether you're aiming to take some PTO or just searching for some seaside-inspired decor swaps for your own space, you're in luck. These gorgeous beachfront Airbnbs are rich with coastal chic vibes and *ready to book!*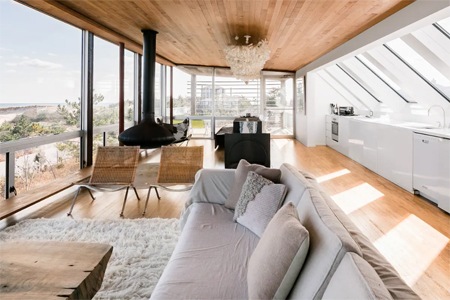 Photo via Airbnb.com, Hosted by David
Going off the grid? Bookmark this beauty, stat. This gorgeous modern retreat has been featured in both Vogue and Architectural Digest — with the sweeping views and sleek look, we can't say we're surprised!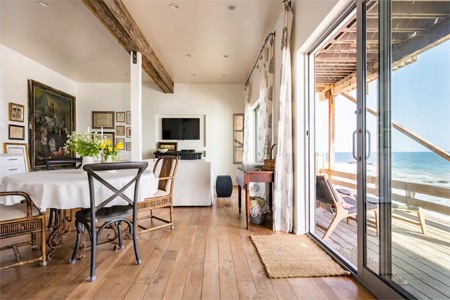 Photo via Airbnb.com, Hosted by Connie
You can totally leave the white noise machine at home for this one! Fall asleep to the sound of ocean waves and soak up allll the sunshine in this light, airy apartment. Bonus: there's also a deck for patio drinks at sunset.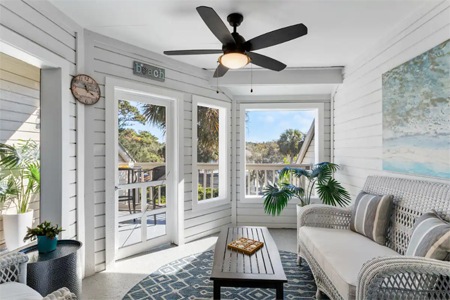 Photo via Airbnb, Hosted by Sharon
If you're searching for beachfront Airbnbs with plenty of amenities, your search ends here. Nestled in a gated private beach community, this one-bedroom villa is equipped with all the essentials. There's also a screened porch (no mosquitoes allowed) for some quiet time on the deck.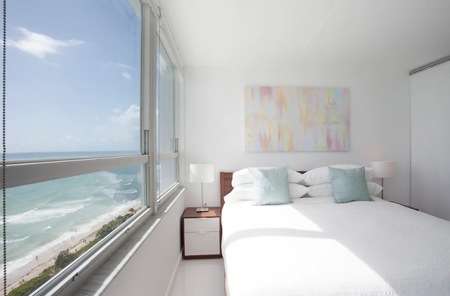 Photo via Airbnb, Hosted by Shane and Maru
If your idea of a vacation is spending the day at the beach and falling asleep with Netflix, meet your ideal destination. With 180-degree ocean views and allll the high-speed internet and streaming channels, you'll definitely be able to relax and unwind.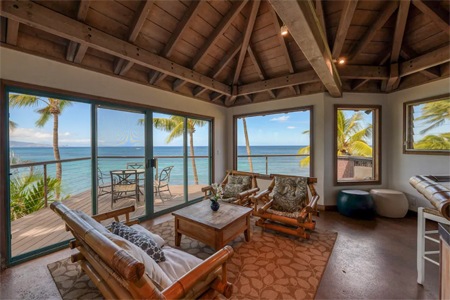 Photo via Airbnb, Hosted by Ron
Oceanfront in Hawaii with a private pool? Sign us up! This two-story villa overlooks Mauiʻs north shore, with plenty of hiking, surf spots and white sand beach within reach. It's also located near some boutiques and restaurants, so you don't have to venture too far to get back to civilization.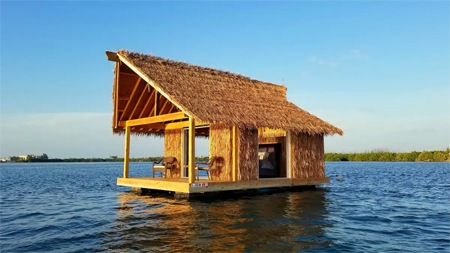 Photo via AirBnB.com, Hosted by Tiki Suites

There are beachfront Airbnbs and then there are options that are literally *on* the water, like this iconic Tiki suite!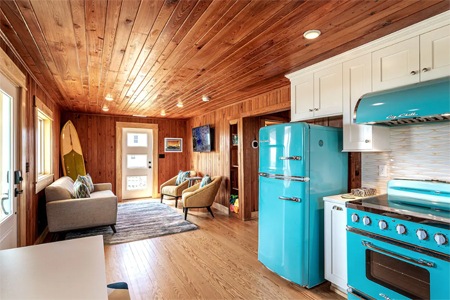 Photo via AirBnB.com, Hosted by Suzanne

Add this surfy stay to your bucket list ASAP! Built in 1955, this vintage-inspired two-bedroom is in a prime location near uncrowded beaches, amazing local restaurants and bike paths. Oh, and you'll definitely want to check out that spacious outdoor rain shower.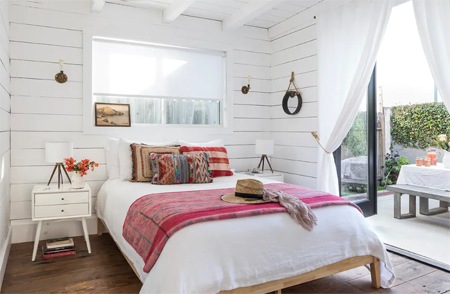 Photo via AirBnB.com, Hosted by Joanie

When we think about beachfront Airbnbs, this is what we envision. This mid-century California cottage has been featured on countless blogs and for good reason: the beachy decor nails it!
You don't have to pack your bags to channel that vacation energy! Check out the summer art we're wishlisting for our gallery walls this season.
All photos via Airbnb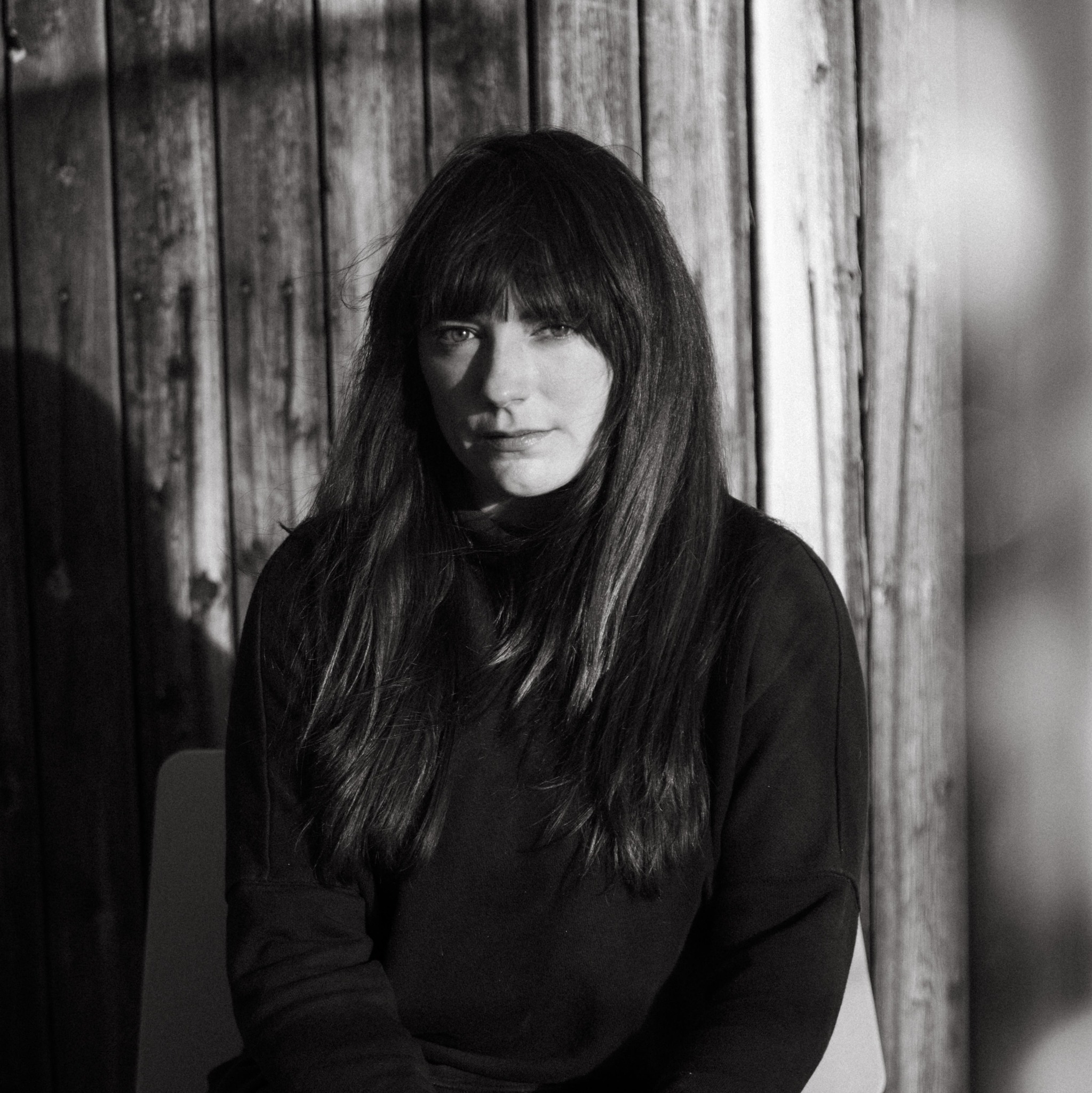 Allison Castloo is a writer, Bruce Springsteen enthusiast, and sixth-generation Texan living in Denton, Texas.