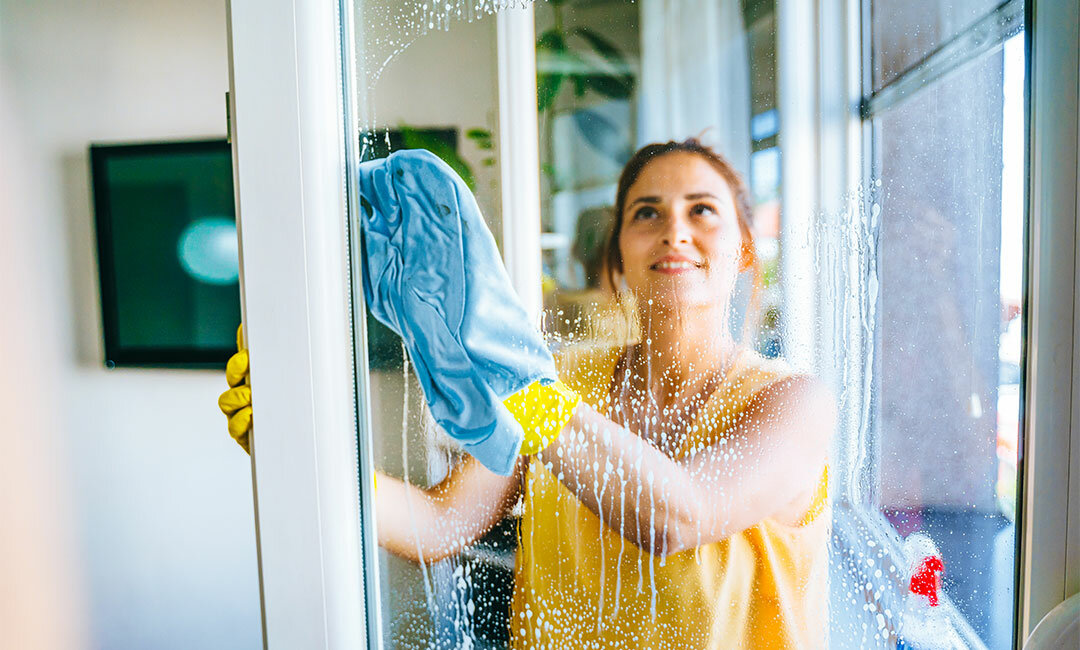 Disclosure: The spring cleaning tools below contain affiliate links, which means we'll receive a commission if you click on a link. We hope you like our picks – click or tap the titles to shop!
Spring cleaning is an annual ritual that allows us to refresh and revitalize our living spaces after a long and dreary winter. It's a time to clear out clutter, deep clean every nook and cranny, and welcome the new season with a clean slate. While it can be a daunting task, it's an important one that can make a huge difference in the look and feel of your home. By focusing on these 7 areas, you'll be well on your way to a clean and fresh living space for the warmer seasons ahead.
1. Windows
Over the winter, windows can accumulate a lot of grime and dirt. A thorough window cleaning will let more light in and make your space feel brighter and more inviting.
Try using this True & Tidy Glass Cleaner Spray Bottle with a Built-In Squeegee from Macy's ($41.99). This handy combo will help cleaning your windows with ease.

2. Kitchen
The kitchen is a high-traffic area that requires deep cleaning. Wipe down all surfaces, scrub the oven and stovetop, and organize your pantry and fridge.
A lazy-susan is a great way to optimize storage space – especially in your kitchen. Try this Gourmet Kitchen Revolving Organizer from belk ($35). You'll be able to keep all your pantry staples neat and tidy, without breaking the bank.

3. Bathrooms
Bathrooms are another high-traffic area that can accumulate grime and bacteria. Clean the toilet, shower, sink, and floors thoroughly, and replace any old towels or shower curtains.
Add some color into your newly cleaned bathroom with this Allure Blue Hexagon Shower Curtain from Zulily ($34.99 $19.99). A perfect combo of modern and chic, this shower curtain will add a sophisticated charm to your bathroom.

4. Closets
Spring cleaning is a great time to sort through your clothes, shoes, and accessories and get rid of anything you haven't worn in the past year. Donate or sell items in good condition and recycle or toss anything that's beyond repair.
Looking for some extra space for your clothes? This Trinity 2-Piece Modular Bamboo Closet Organizer from Ashley Home Furniture ($255.99) provides additional clothing storage with a sturdy yet functional design.

5. Carpets & Rugs
Carpets and rugs can accumulate dust and dirt over time. Vacuum thoroughly or consider hiring a professional carpet cleaner for a deeper clean.
Need a vacuum that will get the job done? This Miele Triflex HX1 Vacuum from Bloomingdale's ($599) will ensure you get a deep clean on all your flooring and carpets. With a 60-minute run time, this vacuum will help you get the job done in a flash!

6. Furniture
Dust and wipe down all surfaces of your furniture and consider getting cushions and upholstery cleaned professionally.
This Vinyl Sauce Upholstery Cleaner from Overton's ($22.99 $19.95) is a simple spray-and-wipe interior cleaner that's safe and effective for removing dirt and grime. It's trusted to get the job done without damaging sensitive materials.

7. Outdoor Spaces
Spring cleaning isn't just for indoor spaces. Sweep the porch, patio, or balcony and consider giving outdoor furniture a thorough clean to prepare for the warmer months ahead.
A good, gold fashion broom will help you get the job done without breaking a sweat. This one by Superior Performance at Wayfair ($32.41 $30.99) is made with soft bristles and PP fiber to keep the broom in shape.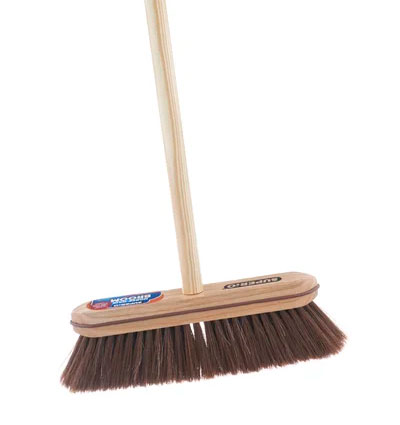 Thinking of tackling some home renos this spring? We've got some tips and tricks to help keep you sane throughout the entire project!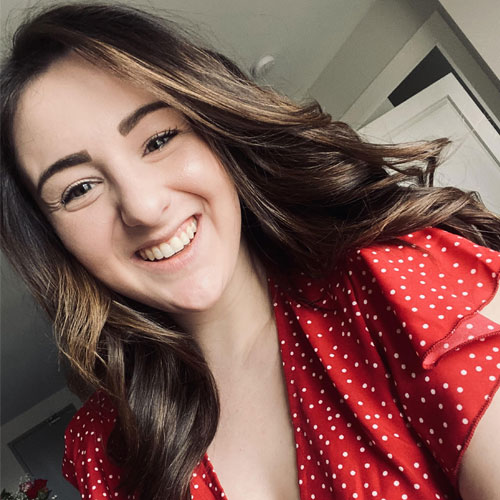 Hayleigh Butcher is a Content Writer & Brand Strategist for Blender Networks. When she's not managing blogs for FitMinutes, The-E-Tailer, Cartageous, InStyleRooms, NurturedPaws & Shoelistic, she's finding a new trail to hike with her dog, Gemma or finding the best new spot in her hometown of Bedford, Nova Scotia for an iced coffee!