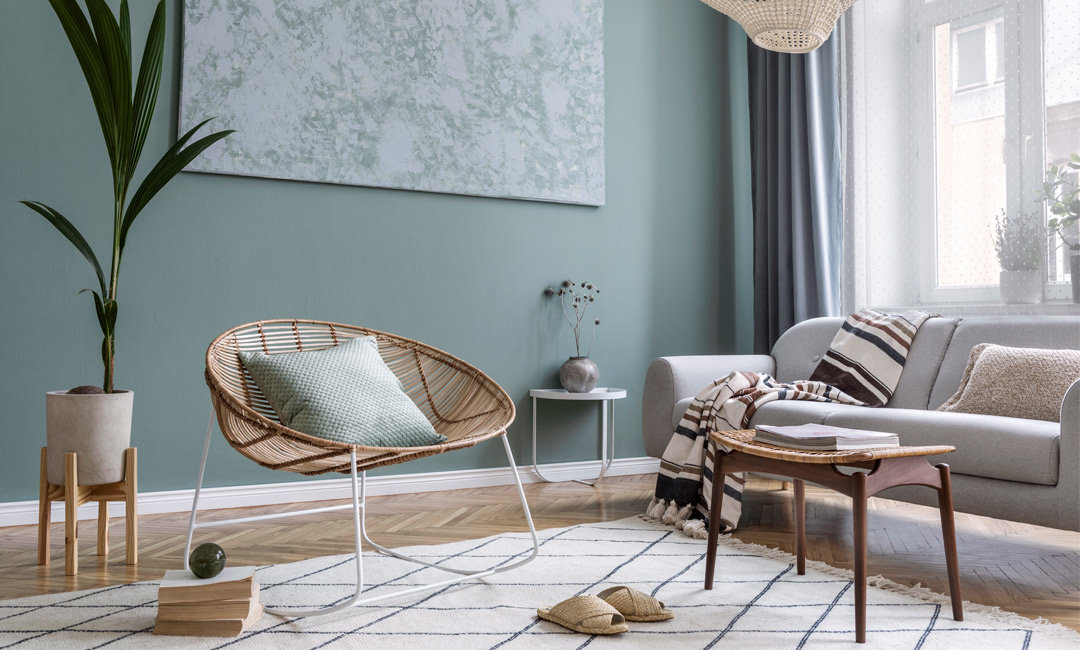 There are a lot of actions you can take to help fight racial injustice. Listen, learn, teach your kids, call out racism when you see or hear it, sign petitions, vote, donate money if you can. Another thing you can do is be mindful of where you're spending your money. Invest in companies who believe Black Lives Matter and even better, shop Black-owned businesses.
We've rounded up a list of really amazing Black-owned home décor shops that should be on your radar. Give them a follow and shop them below! Also, while creating this list, we found a lot of other great lists from Apartment Therapy, Glamour, Elle Décor, House Beautiful, Los Angeles Times, Real Simple and New York Magazine's The Strategist, who introduced us to more amazing lists from Shoppe Black, Essence and The Maria Antoinette. Check them out!
The newly launched FiveFifths is another helpful resource – it's the largest list of Black-owned restaurants and online businesses on the internet. They also offer Black business news and interviews with Black entrepreneurs. If you have any additional resources or Black-owned brands you love, please share them in the comments below. Happy shopping!
Shop Clare | Follow on Instagram @clarepaint
Founded by Interior Designer Nicole Gibbons, Clare makes it easy to shop Zero VOC paint in unbelievably gorgeous hues. Need supplies and how-tos? Well, they offer those too. Our favorite hues right now are Matche Latte, Dirty Martini, Rosé Season, Money Moves, Wing It (inspired by The Wing), Lemonade, and well okay we love all the colors!
View this post on Instagram
Shop Bolé Road Textiles | Follow on Instagram @boleroadtextiles
Hana Getachew is the Brooklyn based designer behind Bolé Road Textiles, a shop made up of pillows, towels, wall hangings, rugs, table linens and more. The vibrant prints and patterns are all inspired by Hana's childhood growing up in a home filled with Ethiopian colors and prints. We're obsessed with these bright pink leather coasters.
View this post on Instagram
Shop Jade Purple Brown | Follow on Instagram @jadepurplebrown
Meet our newest obsession – the rainbow-hued Wave Rug New York artist Jade Brown created for @sonyawinnerrugs. We're also big fans of all of the vibrant prints you can find in her shop. Liven up your office or living room by adding Inner Peace or Let It Flow to your gallery wall.
View this post on Instagram
Shop The Zen Succulent | Follow on Instagram @thezensucculent
Not only does The Zen Succulent offer succulents, tropical plants, one-of-a-kind wall hangings, candles, and bath & body care, but you can also make your own creation at their in-house DIY terrarium bar. Call for details – they're just starting to open their shops in Durham, North Carolina. (They ship worldwide too;)
View this post on Instagram
Shop The Jungalow | Follow on Instagram @thejungalow
A good day to us involves lounging on our Shag Gem Pouf, that's set above our Chubby Tangerine Tiger Rug, that's set above our Blue Fiesta Tassel Rug, flipping through Justina Blakeney's dreamy books about dreamy bohemian spaces. Bonus: The Jungalow will plant two trees for every 1 product purchased.
View this post on Instagram
Shop Harlem Candle Company | Follow on Instagram @harlemcandlecompany
The Harlem Candle Company designs luxury candles inspired by the Harlem Renaissance. Light the Ellington or Josephine candle and fire up some jazz. Take a walk through Sugar Hill without leaving your house. Our favorite? This 22k Gold Nightclub Map of Harlem "Savoy" Luxury Candle that turns into a cocktail glass (or makeup brush holder!) when the candle runs out.
View this post on Instagram
Shop Marie Burgos Collection | Follow on Instagram @marieburgoscollection
When you want your house to stop visitors in their tracks the moment they step foot inside, you're gonna want to get to know Marie Burgos. Her gorgeous Ballroom Pendant Lights (that come in a variety of colors), statement furniture pieces and art deco mirrors (and more so much more) cause a truly WOW reaction.
View this post on Instagram
Shop Linoto | Follow on Instagram @linotodotcom
Want 100% real linen sheets that come in a ton of different colors, are extremely soft and luxurious and are actually affordable? Meet Linoto. They also offer towels, curtains, napkins and even what must be the most comfortable boxer shorts.
View this post on Instagram
Shop Reflektion Design | Follow on Instagram @reflektiondesign
Inspired by her love for Ghana, West Africa, owner and designer, Anitra, ethically sources vibrant African fabrics to make journals, face masks, head wraps, fans, tableware and so much more in Los Angeles and Atlanta. As she says on her site, "Say goodbye to humdrum decor and hello to decor that sparks conversations and makes you smile every time you walk into your space."
View this post on Instagram
Shop Effortless Composition | Follow on Instagram @effortlesscomposition
Founded by interior stylist, @b.rittiny, Effortless Composition's eclectic array of home decor goods – sourced from Instanbul and around Los Angeles – is "for women and men who don't want to just live in their home, they want to love the hell out of every inch of it." Shop must-have items from their spring collection like these decorative gold links (hello, dining room table), mauve hand sculpture and feather and shell wall decor.
View this post on Instagram
Shop BLK MKT Vintage | Follow on Instagram @blkmktvintage
Brooklyn partners, Kiyanna and Jannah, started BLK MKT Vintage in 2014 because they were sick of not seeing people like them in an industry they love – antiques, flea markets, vintage stores. Thanks to them, you can get your hands on amazing Black artifacts like first edition hardcover books by Toni Morrison, vintage JET magazine issues and political/protest pins from the '60s, '70s and '80s on their website, Instagram, and in their shop in Bed-Stuy, Brooklyn, which is opening back up soon (TBD!) If you're a fan of Issa Rae's Insecure on HBO (and you should be), Issa sports a vintage tee from the shop in this season's premiere episode. *squeal*
View this post on Instagram
Shop Pottery By Osa | Follow on Instagram @potterybyosa
Osa Atoe makes breathtaking terracotta pottery pieces that will add beauty all over your house. Her Etsy shop is currently sold out but sign up for her emails to get notified when she restocks and follow her on Instagram to watch these beauties come to life!
View this post on Instagram
Shop Nicole Crowder Upholstery | Follow on Instagram @nicolemcrowder
Once a photo editor at impressive places like AARP, The Washington Post, National Geographic Traveler and Netflix, Nicole Crowder now spends her days designing gorgeous upholstered furniture. Her super popular meditation pillows are temporarily out of stock, but check back in on July 1 when she'll be taking more orders. Meanwhile, there are plenty of other must-have finds (like this Lailani Chair) on her site.
View this post on Instagram
Shop GOODEE | Follow on Instagram @goodeeworld
Cofounded by twin brothers Byron and Dexter Pert, Goodee is an amazing marketplace where you can find goodies like statement pendant lamps, decorative baskets, sleek dining chairs and so much more. Bonus: Every single product sold on GOODEE is ethically made and transparently sourced.
View this post on Instagram
There are so many more amazing black-owned home décor shops out there. If we missed one of your favorites, please let us know in the comments below! If you're looking for more ways you can help, check out Finimpact's article on How to Support Black-Owned Small Businesses. And if you can, donate! Here's a list of 18 Organizations You Can Help Fight Racial Injustice.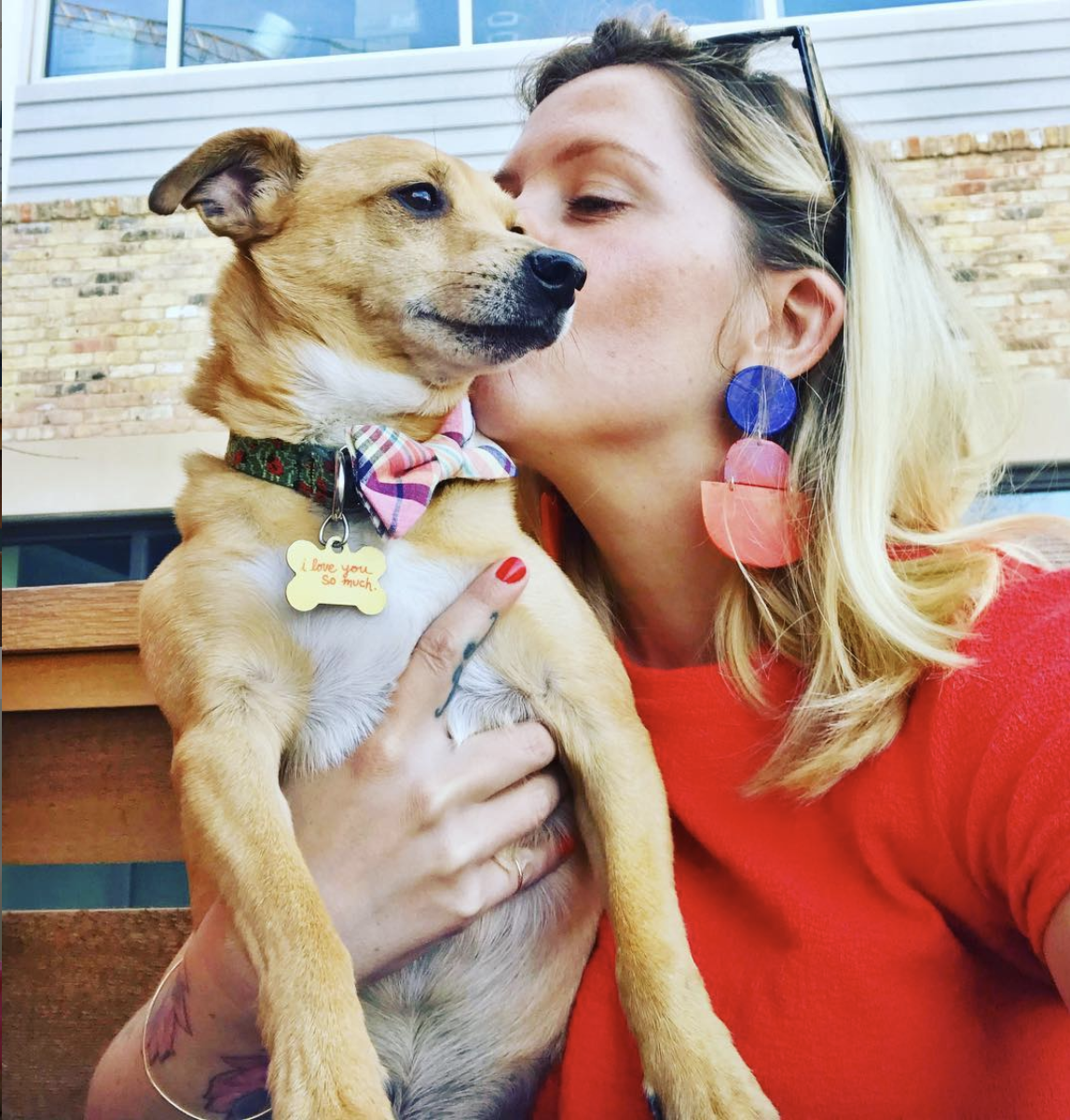 Melody Rose Rowan is the CEO + hostess with the mostess at @CuteStays. When she isn't blogging about style and interior design for her blog MustacheMelrose.com, Melody can be found renovating @MaxineTheAirstream with her husband, Scott, or playing with her two rescue dog-sons, Jake and Finn. Say hi at @mustachemelrose!