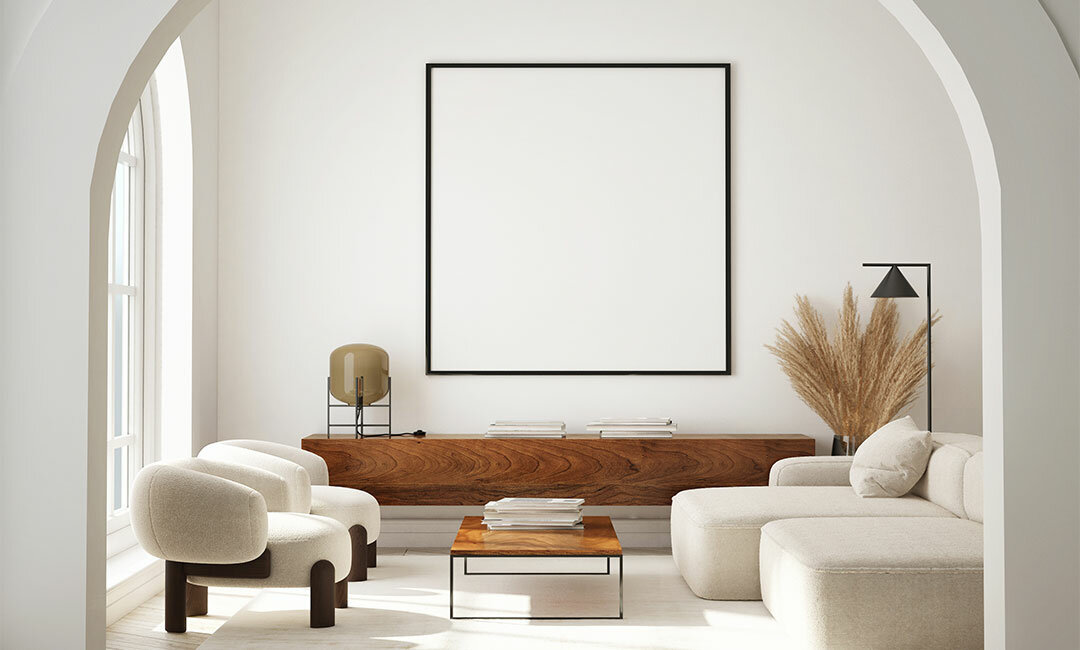 With every new year comes a new slate of forecasted interior design trends. The 70's had shag carpets, the 80's had loads of neon, the 90's gave way to minimalism, and the 2000's had us obsessed with rustic chic. So, what does 2023 hold for the future of interior design? Let's find out!
1. Colourful Palettes
Over the last few years, we've had an inundation of neutrals. But in 2023, we'll start to see the return of colour to home décor, paint colours, and bedding. Whether you want to embrace this trend via wallpaper or accent pieces, just about anything goes when it comes to colour this year.

2. Oversized Lighting
We love a good statement piece, especially when it comes to pendant lighting! Boldly sized lighting can certainly grab anyone's attention, and it pairs perfectly with a similarly proportioned setting.

3. Art Deco
As we slowly move away from the minimalism trend we've had going, we're seeing a renewed interest in more decorative styles, like art deco. And while maximalism may not be in the cards just yet, you can certainly expect brighter colours, geometrics patterns and symmetry to take over 2023.

4. Decorated Laundry Rooms
You may hate the chore, but you don't have to hate the room you're doing it in in 2023. These hardworking rooms are getting a serious makeover this year, filled with shimmery finishes, richly-patterned details, and whimsical accessories.

5. Mixed Eras
Mixing pieces for past and present times is a trend we're loving for this year, and it's only going to continue to get bigger. This is the prime time to be hitting up vintage stores or making use of passed-down items from family members and loved ones.

6. Embracing Curves & Arches
2023 is the year we fully make way for softer shapes in your home. Whether that be more arched doorways and entries or curved furniture, this interior design trend will offer a more organic feel and overarching sense of lightness to any space. Want to incorporate it easily? Tackle furniture first, such as sofas, chairs, vases, mirrors, and other small décor details.

7. Brown-Toned Furniture
Like any good interior design trend, brown-toned furniture is making a comeback. A seriously popular choice decades ago, brown furniture previously fell out of style because the trend just because overdone. But now it's back and better than ever. Looking to add a modern twist on this trend? Try pairing it with a punchy, bright fabric!

8. Mixed Metal Finishes
It seems strange, we know, but mixed metal finishes are a unique yet contemporary look to add to any kitchen or bathroom this year. Embracing the combo through doorknobs, curtain rods, light fixtures and more will add visual interest to your home that will last beyond this year!

9. Black Accents
Looking to add some sophistication and contrast to your home? Black accent pieces are the way to go in 2023, especially when paired with other neutrals like tan and white, or even rich jewel colours like navy and emerald green. Black accents like walls, vases, picture frames, or hardware introduce a contemporary and modestly dramatic vibe to your space.

10. Bold Marble
Marble is naturally a dramatic but effortless way to spruce up any room in your home. Natural stone finishes (like marble) are going to be having a big moment this year. Other than countertops, you can incorporate marble as a coffee table, backsplashes, and flooring. You can even opt for including this trend in the accessories you choose like vases and dinnerware.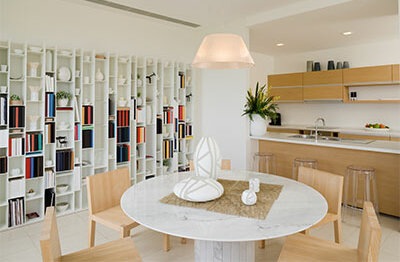 Looking for some accessory inspiration to add to your home this year? We've got you covered! Check out these cozy home accessories we're loving this season.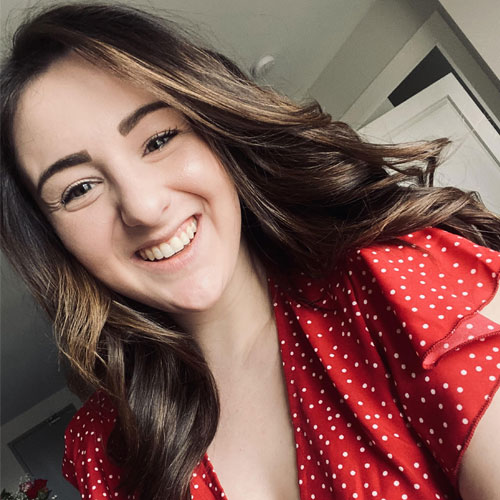 Hayleigh Butcher is a Content Writer & Brand Strategist for Blender Networks. When she's not managing blogs for FitMinutes, The-E-Tailer, Cartageous, InStyleRooms, NurturedPaws & Shoelistic, she's finding a new trail to hike with her dog, Gemma or finding the best new spot in her hometown of Bedford, Nova Scotia for an iced coffee!